---
Getting offers out to candidates as quickly as possible is critical in keeping up with your hiring goals. With Lever's new offer approvals feature, your offers will be approved in record time. Lever empowers you to create customizable offer approval workflows to ensure that each stakeholder – finance, HR, hiring managers, etc. – is on board with the offer you've generated. Here's how:
1. Create custom offer approval workflows.
Ensure that the key stakeholders are involved in approving the right offers so that everyone is aligned. Get granular: build custom approval chains by team, by location, and by job posting commitment. Or all three!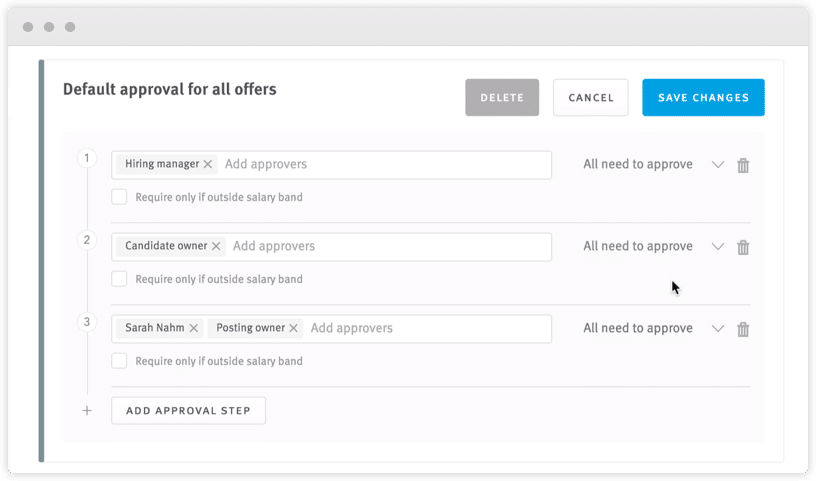 2. Record the candidate's offer details in Lever.
With your customized offer form, you'll never have to enter offer details more than once. Record essential offer information in Lever, and push each field into the offer letter and your HRIS system.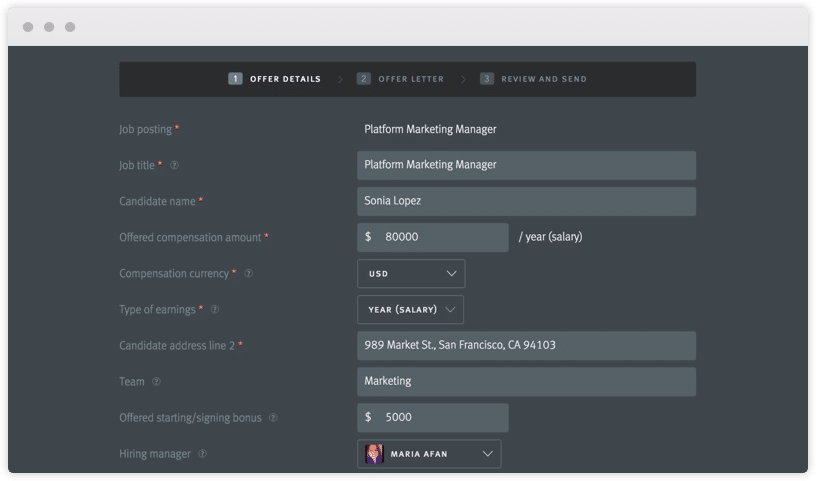 3. Send the details of the offer along to your predefined stakeholders for their approval.
Lever will generate an email with all of the essential offer details to your approvers. And you can count on Lever to send those emails out in the right order at the right time.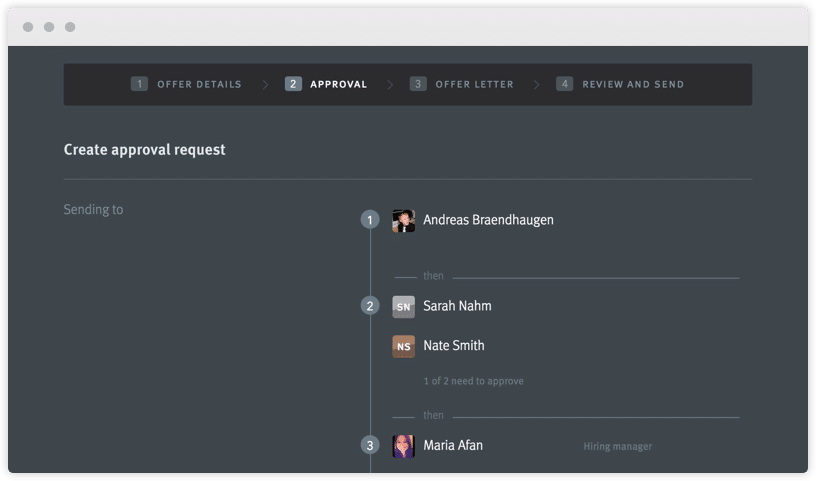 4. Approve the offer via email, or in-app.
Your approvers can give you their two thumbs up with just a click from their email inbox, even when on mobile. Get feedback on your offer, quickly. Don't miss a beat.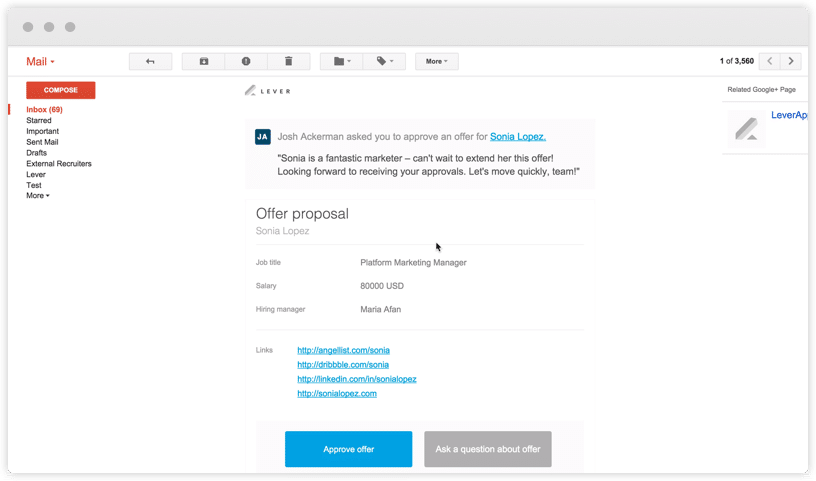 5. Extend the perfect offer to your candidate.
Send your candidate the perfect offer letter via Lever's DocuSign integration, without leaving Lever. You can even include additional attachments to the email, such as your team's list of awesome benefits and perks.

No more cat herding to get the approvals you need – let Lever do the legwork so that you can craft the perfect offer experience for your candidates. Getting your team on the same page – and doing so quickly – can be your competitive advantage when closing top talent. Learn more about Lever's offer workflows here.