The best interviews yield actionable data you need to make informed decisions. Whether you're assessing specific skillsets or reviewing the code from a technical screen, Lever is the source of truth for every step of the interview process. Today, we're launching improved workflows for every stakeholder in the interview process.
Interview panels
Build customized interview processes for each job posting to fill in a pre-formed panel. This is a game changer for any recruiting coordinator who's scheduling back-to-back interview panels on a regular basis. Next-level efficiency is here: we're taking the number of clicks it takes to schedule a complex interview and cutting it in half.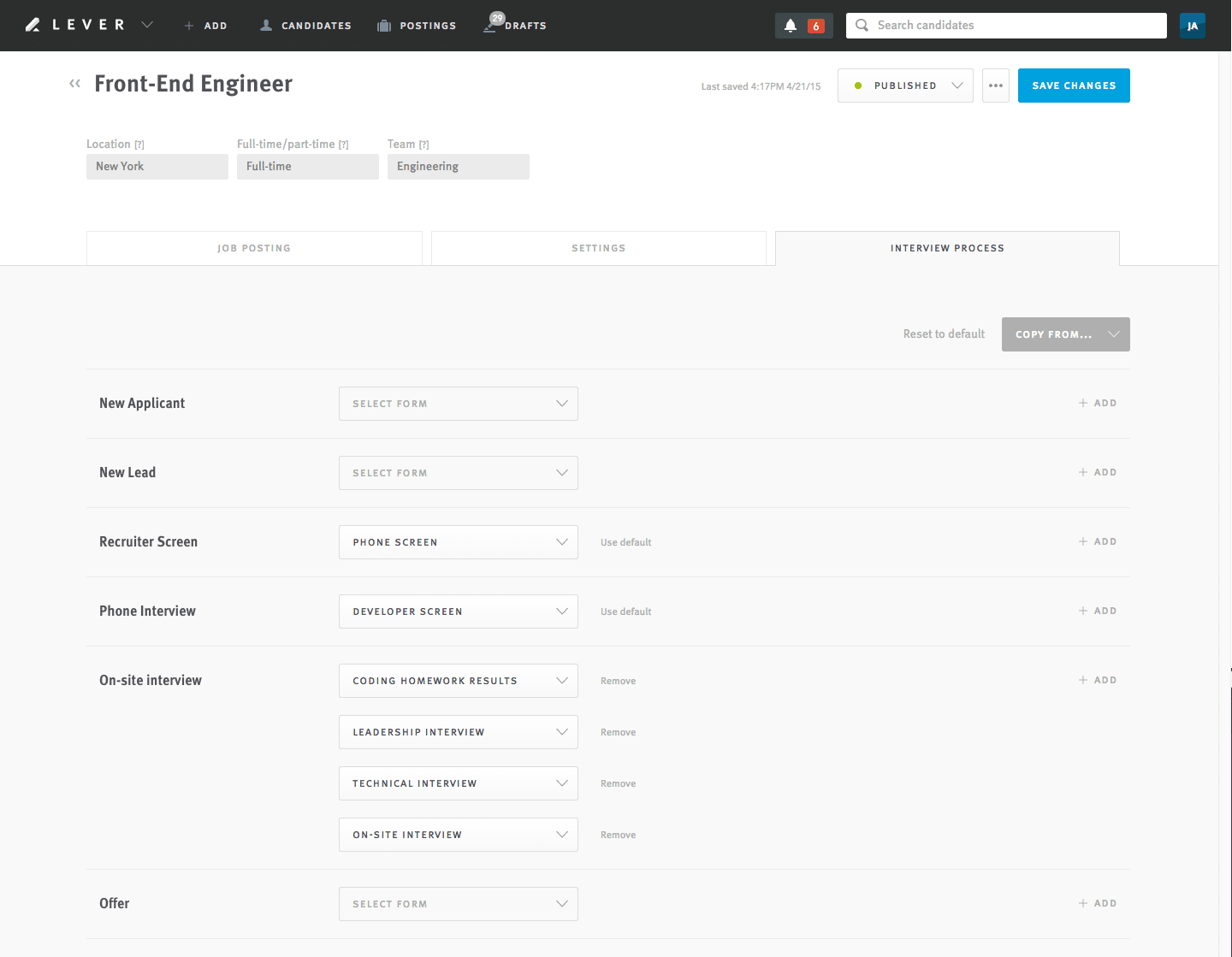 Interview instructions
Have you ever been asked, "What questions do you want me to cover in this interview?" Get your interviewers on the same page and equip them to conduct high-impact conversations by including instructions for your interviewers in each feedback form to gear them up in advance of their conversation with the candidate. Get granular with the details: You can even include a list of questions that you'd like the interviewer to cover.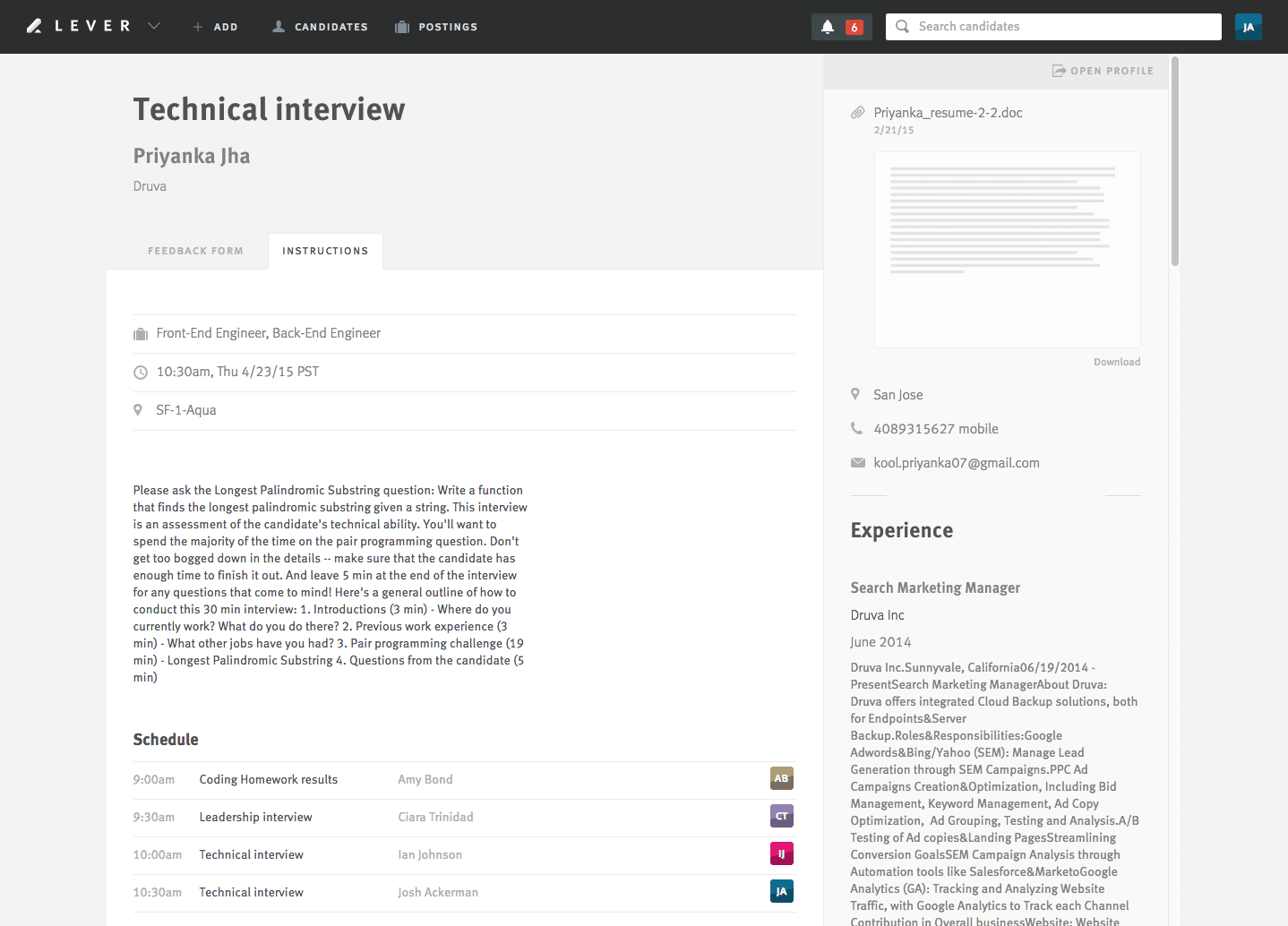 Scorecard
The insights you need to drive towards decisions can now be captured in Scorecards. Scorecards are a new way for your interviewers to provide the recruiting team and hiring managers with quantitative data. In building these scorecards, we aimed to give you the opportunity to focus on the candidate, not the feedback form, during an interview.

Code
The results from technical screen and pair programming interviews have to live somewhere. All of your hiring data should be in one place: your ATS. Lever allows you to include code directly in your feedback forms. And we've built in syntax highlighting, too!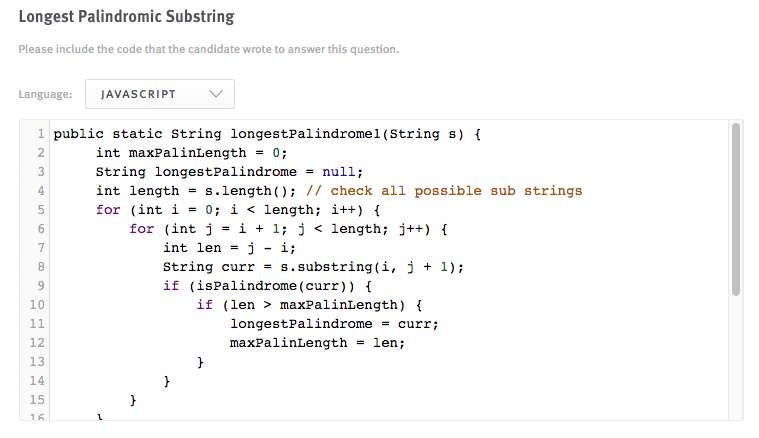 Check out this video tutorial for further information about Interview Kits. Actionable data, insights, and efficiency around interviews has finally arrived.