As you prepare for the General Data Protection Regulation (GDPR) deadline on May 25th, wouldn't it be nice to know what other companies are doing to achieve recruiting compliance?
At Lever, this question was top of mind as we built brand new features to support our customers' GDPR compliance needs. Because while the GDPR is critical to comply with, it's not always clear exactly how to achieve compliance, particularly when it comes to sourcing passive candidates. When do companies need to collect candidate consent, for example, and how long can they store personal candidate data?
The GDPR is a data privacy law that spans essentially every industry and affects companies all over the world. It's understandable that the text of the regulation doesn't spell out how to achieve compliance for every unique situation that every company may encounter, but as a result, many companies are wondering if they're taking all the right steps.
To get answers and shed some light on the questions recruiters all over the world are grappling with, we surveyed 500 professionals directly involved in preparing their organizations for GDPR compliance for recruiting. Our study found that while 70% of respondents feel prepared to recruit under GDPR, 61% are concerned about the impact on hiring and sourcing candidates. Furthermore, specific compliance strategies differ drastically amongst respondents.
Download the report to find out:
Organizations' top GDPR concerns
When organizations will seek candidate consent
How long organizations will store candidate data
And more!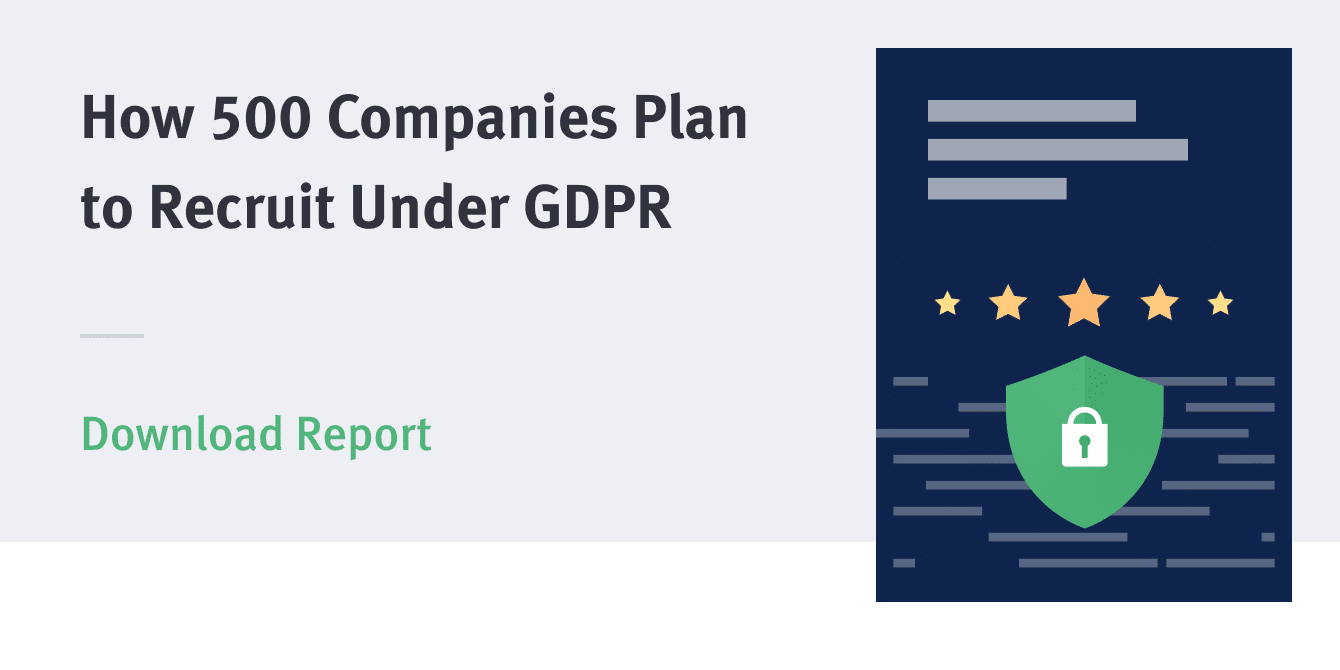 We hope you find the report helpful.
If you're unsure whether your ATS supports GDPR compliance, we recommend contacting them to learn how they will help support your needs. At Lever, data security and compliance have always been a top priority, and we are committed to helping our customers meet their obligations under the GDPR. We understand that different organizations will have different approaches to achieving GDPR compliance. To support this complexity, we will provide our customers with flexible workflows and configurations that organizations can use to meet their compliance needs.
To learn more, please submit a demo request or read our article on how to configure Lever for GDPR compliance.