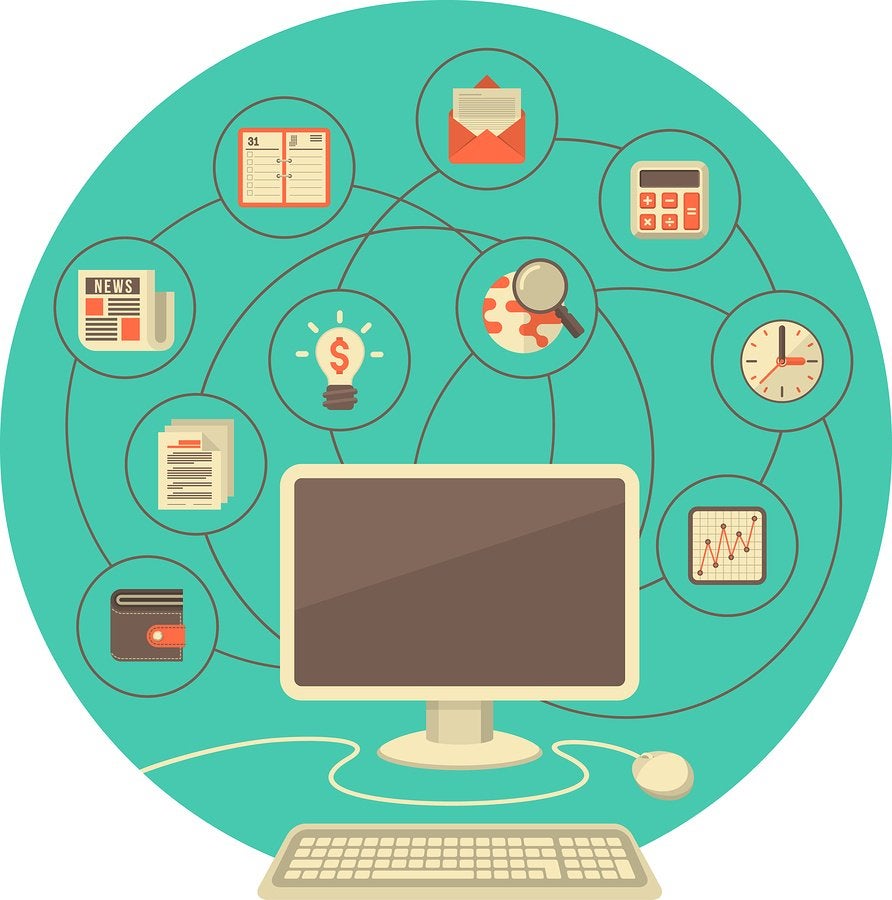 Today, recruiting is the number one category of spend in the human resource management software market. By 2022, the recruiting technology and applicant tracking systems market is slated to reach 9.2 billion dollars. Companies are pouring money into the market, yet many don't have an effective strategy to select the best system for recruiters, hiring managers and candidates.
Matt Charney, Executive Editor and Head of Content at RecruitingDaily, has seen many hiring processes suffer without the right tools in place. In his webinar last week, he walked us through his best practices for evaluating an applicant tracking system.
Make sure the ATS is built for flexibility and scalability
There is limitless innovation happening in the world of recruiting. In Matt's eyes, the reality is that no applicant tracking system can truly anticipate the level of worldwide technological change that's going to happen even over a 3-year contract. As businesses grow and technology improves, ATSs are naturally going to develop capability gaps. Therefore, it's important to take a hard look at the tool's integrations and whether or not a system can flex to suit your specific needs. Matt recommends checking if the system has an open API. When systems interface with other systems that are more nimble and can handle specific use-cases, they win. Don't forget to look at other tools your prospective ATS partners with.
Choose a system of engagement rather than a system of record
A system of engagement is far better than a system of record, Matt says. Most of the time, applicant tracking systems are painful to use, unintuitive, and add a lot of stress, time and frustration to the recruiting process. The ideal ATS should make the recruiting process easier and allow recruiters to stop focusing on tasks like offer letter management and employee onboarding paperwork. That way, recruiters can focus on strategic, high value-add activities like direct sourcing and building relationships with candidates. A system of engagement is built with the functionality to not only track applicants internally, but also to reach out and engage candidates externally. Systems of engagement are the systems that should win.
Look for the ATS that prioritizes consumerization and end user adoption
These days, we are seeing really awesome career pages with Day in the Life videos and photos of cool conference rooms. Yet from those pages, we're still making candidates click over to these awful applicant tracking system backends, Matt says. It is time to choose the system that keeps pace with your candidates and recruiters, all of whom are accustomed to efficient consumer technology. Imagine you're shopping for a hat online, Matt asks. In that scenario, you are not going to automatically give extensive, critical information to this third party vendor you've never heard of. You want to make your purchase at the click of a button, and you expect security. Similarly, you don't want to spend hours filling out different forms as you apply to a job. "Choose the system that delivers to online consumers who spend all their time filling out forms and making purchasing decisions," suggests Matt, "Your technology has to keep up with the other online purchasing activities they're engaging in."
Evaluate the people behind the product
"The test of an applicant tracking system is the people behind the product," says Matt. "That's the one element you can't fake. You can't fake passion for the product, a clear vision for the future, and alignment with the things that make people's jobs easier and better as a recruiter." It's important to remember that you'll have to work with your vendor over the course of your contract. In Matt's experience, people don't put enough of a premium in the fact that if the process is done right, your vendor is actually a partner in your process.
Focus on big picture questions when it comes to your ATS
Matt recommends that you ask five questions when you select your software. In fact, he asks that if you do one thing after his presentation, it's that you ask the questions below before you select your Applicant Tracking System.
What does your product do?

How will you make my life easier?

How do you make money?

Who owns my data?

Who else can I talk to?
While there is always more important context you can glean, these questions provide a solid framework for your evaluation process. If your vendor can't answer them, they are likely not the right solution.
Conclusion
The applicant tracking system market is constantly shifting. Companies are incorporating more features that allow recruiters to build and maintain relationships with candidates, and as Matt observes, systems of record are becoming systems of engagement. Still, 4 in 5 recruiters report not having the right technology.
Matt laid down the above guidelines to help recruiters find the right system for their needs. To to listen to the full recording of his webinar (with fascinating sections like "5 Words to the Wise" for ATS purchasers), click here.