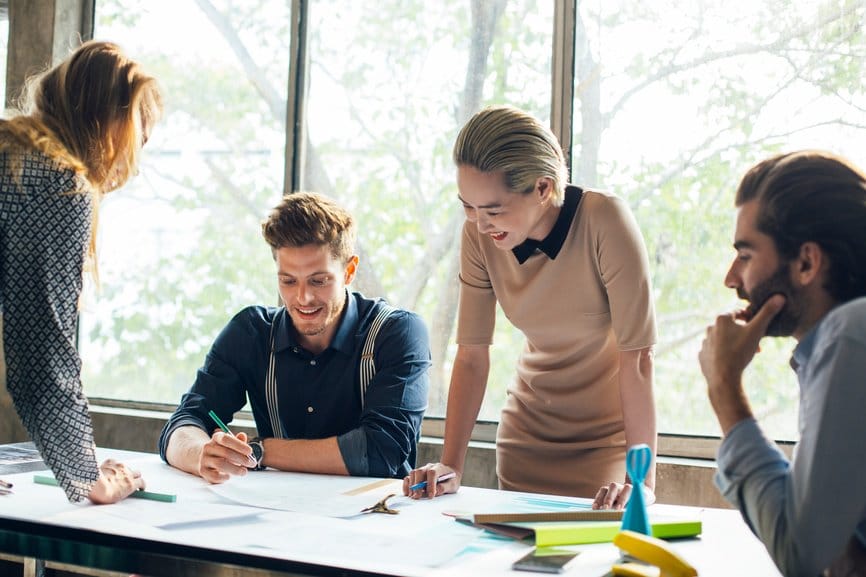 Sales representatives aren't the only ones who strap on their selling hats to meet their goals. Whether you're convincing a friend to accompany you to a concert, persuading a colleague to join your basketball league, or launching a partnership with a new company, a fundamental ability to sell comes in handy. And if you're a recruiter, that skill is more than handy. It's essential.
In all likelihood, your candidate wants to dazzle you throughout their interview process. They want to walk out of every interview knowing that they put their absolute best self forward. But the truth is, they want to be dazzled too. They're making a life-altering decision about who they want to spend most of their waking hours with, and they want to be absolutely certain that your team is the right group of people. As you collect feedback from interviewers and deliberate with your hiring manager throughout the recruitment process, your candidates are consulting with their relatives and seeking advice from former co-workers. If you don't treat recruiting like a two-way street and put your best foot forward, you're going to lose in all of those conversations.
At each stage of the interview process, selling your opportunity to candidates will look a little bit different. During the sourcing phase, it might mean that you send your candidate a personalized message. As you interview your candidate, it could mean that you create an experience that is truly reflective of what it's like to work at your company. And perhaps even after you've delivered your offer, you may decide to schedule a dinner between your candidate and one of your company's founders.
With that in mind, we're excited to present advice from ten talent leaders who have done their fair share of selling in recruiting. We divided their ten selling tips into five stages: sourcing, interviewing, candidate experience, closing, and onboarding. Download our cheat sheet, and you'll see how the experts give candidates an unforgettable interview experience.
It's time to adopt the "always be selling" mentality and win over the candidates you want.