Today we're thrilled to announce a partnership with Zenefits that enables the seamless, secure transfer of hired candidate information between your ATS and your HRIS. With this integration, customers using Lever and Zenefits can now automatically push hired candidate information from Lever into Zenefits, where relevant candidate data will dynamically populate a new Zenefits employee profile. No more manual data entry required!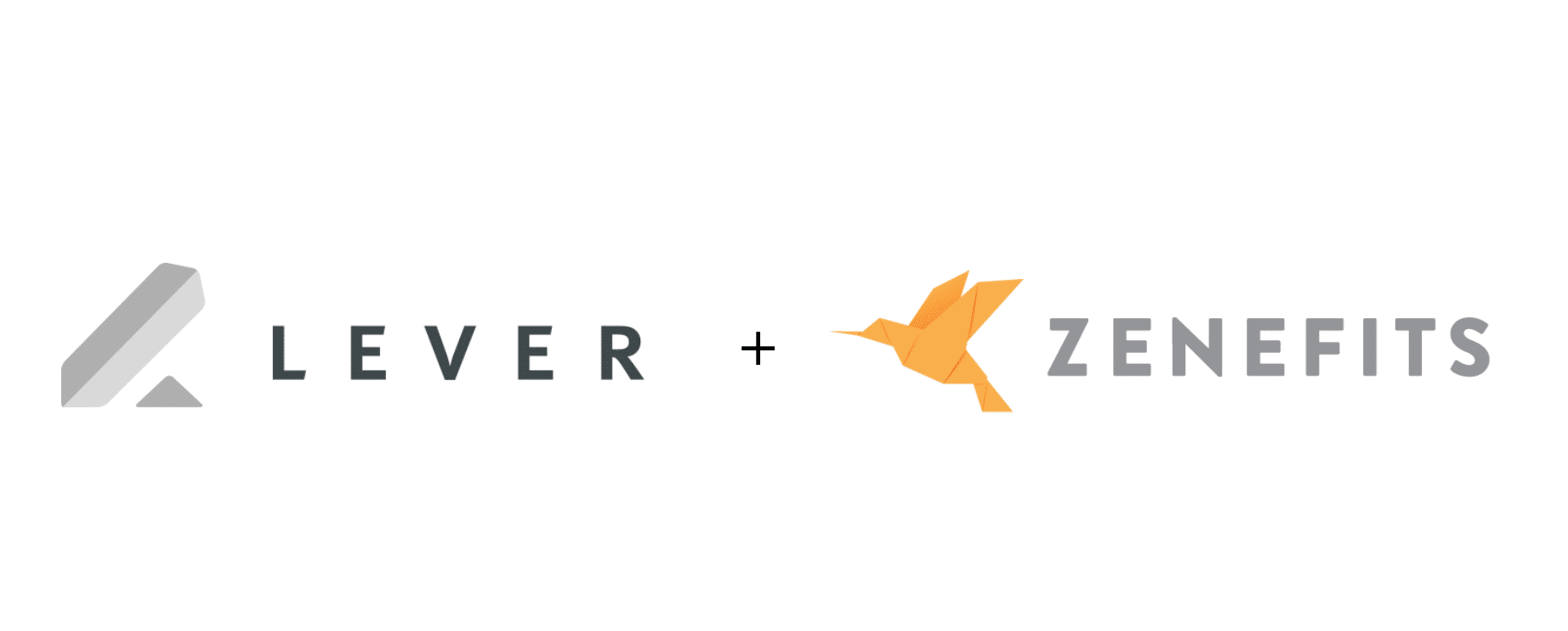 Lever and Zenefits are a great complement to one another. Lever supports your company's talent acquisition process from the moment a candidate is identified and sourced, all the way to the point at which they are hired. Zenefits helps companies and their employees manage all of their HR — payroll, benefits, time and attendance, talent, compliance and more — from a single, free online dashboard. Zenefits' leading platform automates the administrative HR tasks and empowers you to guide your growing business in the right direction. Connect your Zenefits account with Lever to import candidate information with one easy click.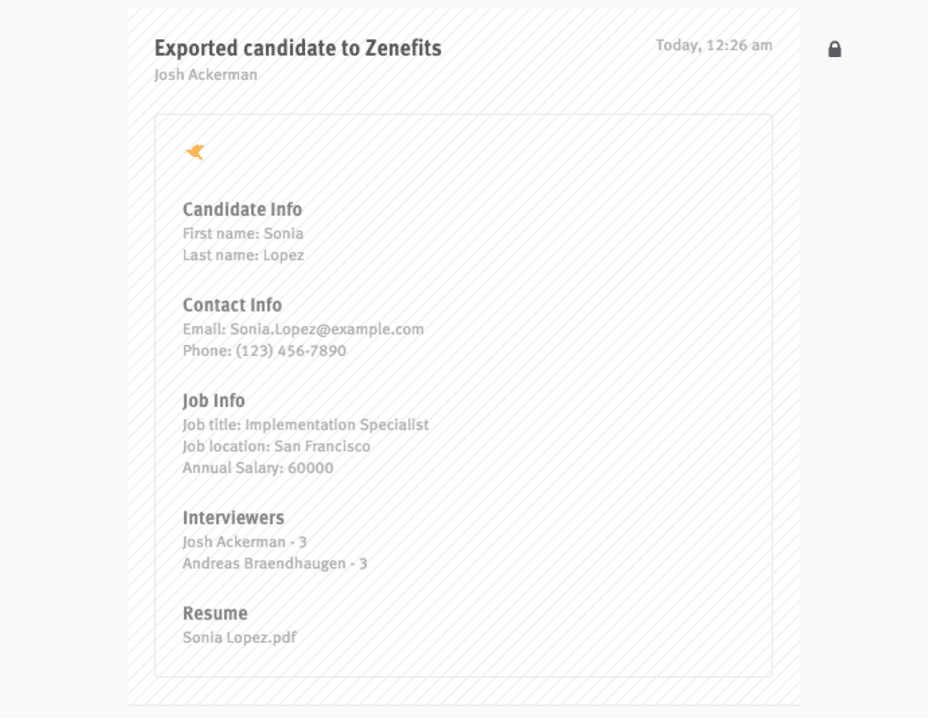 You can use either Lever or Zenefits to extend your offer letters; in either case, you'll benefit from a seamless workflow.
If you use Lever offers, you'll be able to easily extend a candidate an offer through your Lever workflows. Take advantage of Offer Approvals and Offer Reports to bring clarity and efficiency to your offer extension process. When you mark a candidate as "Hired" in Lever, pertinent fields — such as name, email, title, start date, salary, etc. — are transferred to Zenefits. You'll immediately be able to view this information on the new employee profile in Zenefits
If you'd like to use Zenefits offers, it is easy to send candidates over to Zenefits when you're ready to extend. Once you move a candidate to the "Offer" stage, a "Send to Zenefits" button will appear across the top of the candidate profile. When you click this button, the relevant information will push directly to Zenefits, where you can configure and send your offer.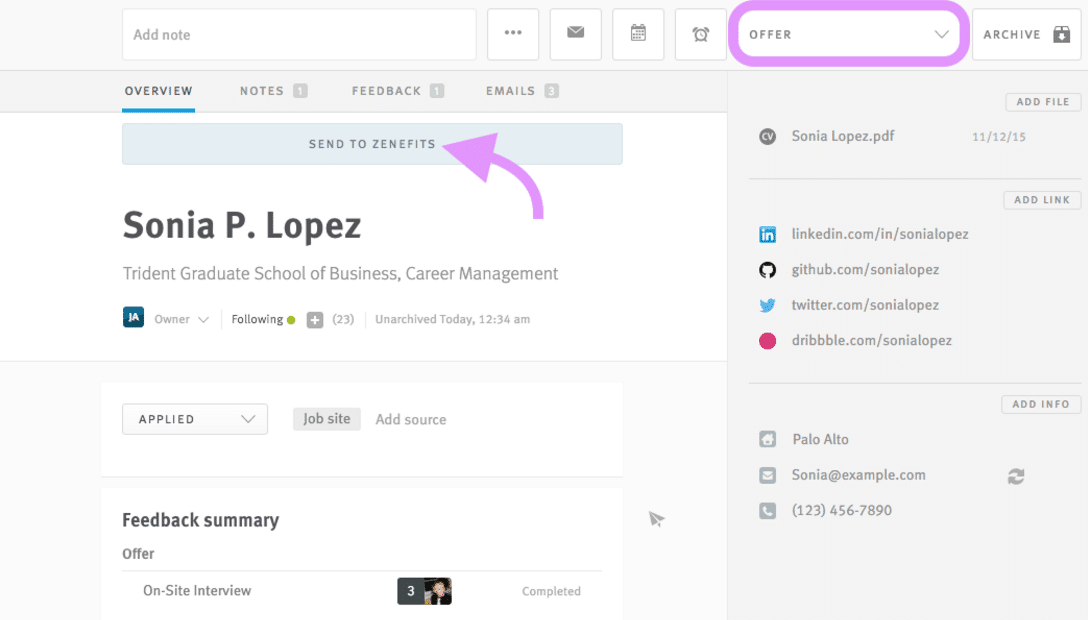 Whatever your workflow, Lever and Zenefits are here to help your team be more efficient when managing the new hire offer and onboarding process. Give the integration a try today!