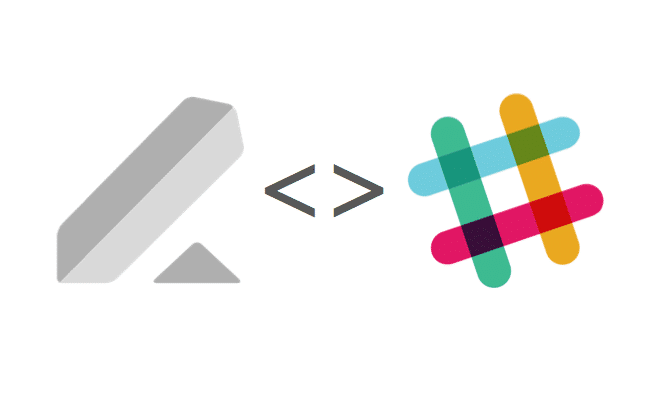 Collaboration has always been at the core of hiring with Lever and with our new Slack integration, it's even easier to engage your entire team in the hiring process. Post announcements to Slack channels without leaving your workflows within Lever. Simply #mention the channel when typing a note on a candidate's profile.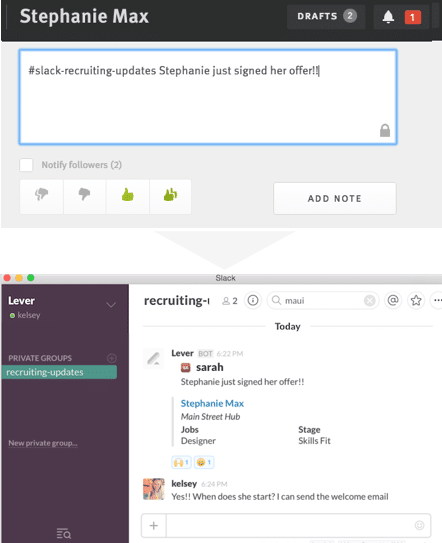 Try posting your Lever note to Slack the next time you want to:
Share a promising new applicant

Remind interviewers to leave feedback

Start a quick hiring huddle to determine next-steps

Quickly change plans while a candidate is onsite

Announce to the entire team when a candidate signs an offer
Setup couldn't be easier. Here's how to enable the integration in less than a minute:
You must be a Super Admin to enable this integration.

Go to Lever's integrations settings page

Authorize your Slack account and choose the channels you want to be accessible through Lever.
The next time you're writing a note, type "#" to see the list of enabled Slack channels and to select one.

Adding a note that includes a mentioned channel will post to Slack both the text of your note and a brief summary of the candidate, including a link to the profile.
We're excited to have been a Slack launch partner because we at Lever are big fans of Slack. For all the other fans out there, you might be interested in checking out over a dozen integrations which were also announced today. We are constantly inspired by all the companies out there enabling more collaboration and transparency, and we aim to do our part when it comes to hiring!