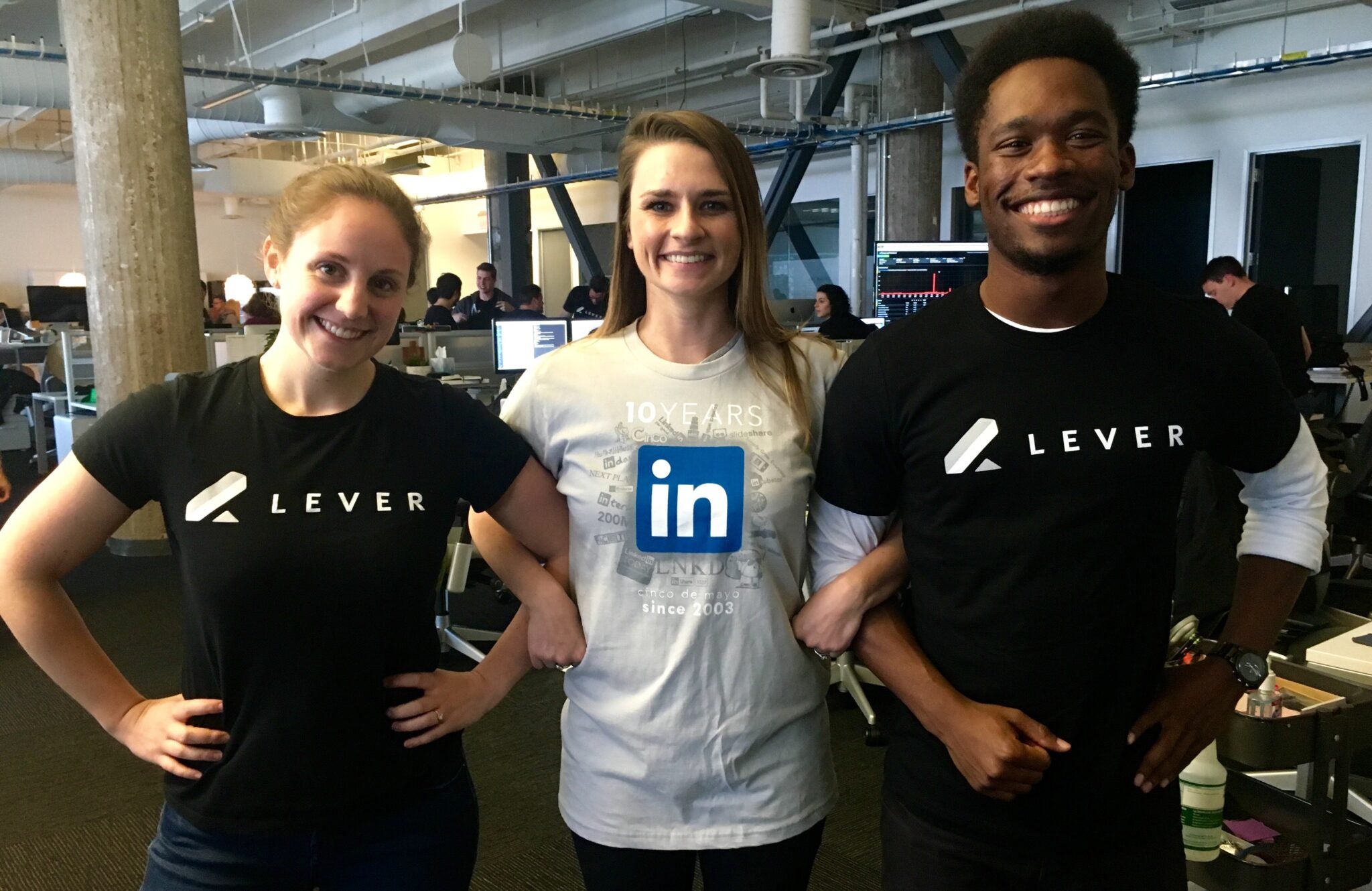 As newly minted members of the LinkedIn Talent Solutions Preferred Partner Program, we're excited to announce that Lever's integration with LinkedIn Recruiter goes live today for the first wave of Lever customers. All Lever customers will see this roll out over the next several weeks.

Through this new collaboration, you can look forward to a faster, more seamless experience using the products of Lever and LinkedIn together. If you're a LinkedIn Recruiter Corporate Edition user and have linked your accounts, Recruiter activity such as InMail history and candidate notes appear in Lever and are connected to the appropriate candidate record so the information you need is always in the right place, which can save you time and keep you informed wherever you are working.
Within Lever, you'll be able to view the candidate's current LinkedIn profile. Meanwhile, within LinkedIn Recruiter, candidates that are already in Lever will be marked with an "In Lever" badge. In other words, far less clicking back and forth between screens to understand your candidate pipeline.
Additionally, all of your LinkedIn Recruiter InMails and Notes will be automatically visible with Lever for a complete view of all candidate touchpoints. You'll be able to click within Lever to send an InMail, too. That means greater visibility into any dialogue with candidates for all those involved in hiring at your company. Also, when a candidate responds to your recruiter's InMail, they can choose to add their LinkedIn profile to their response, creating a candidate profile within Lever.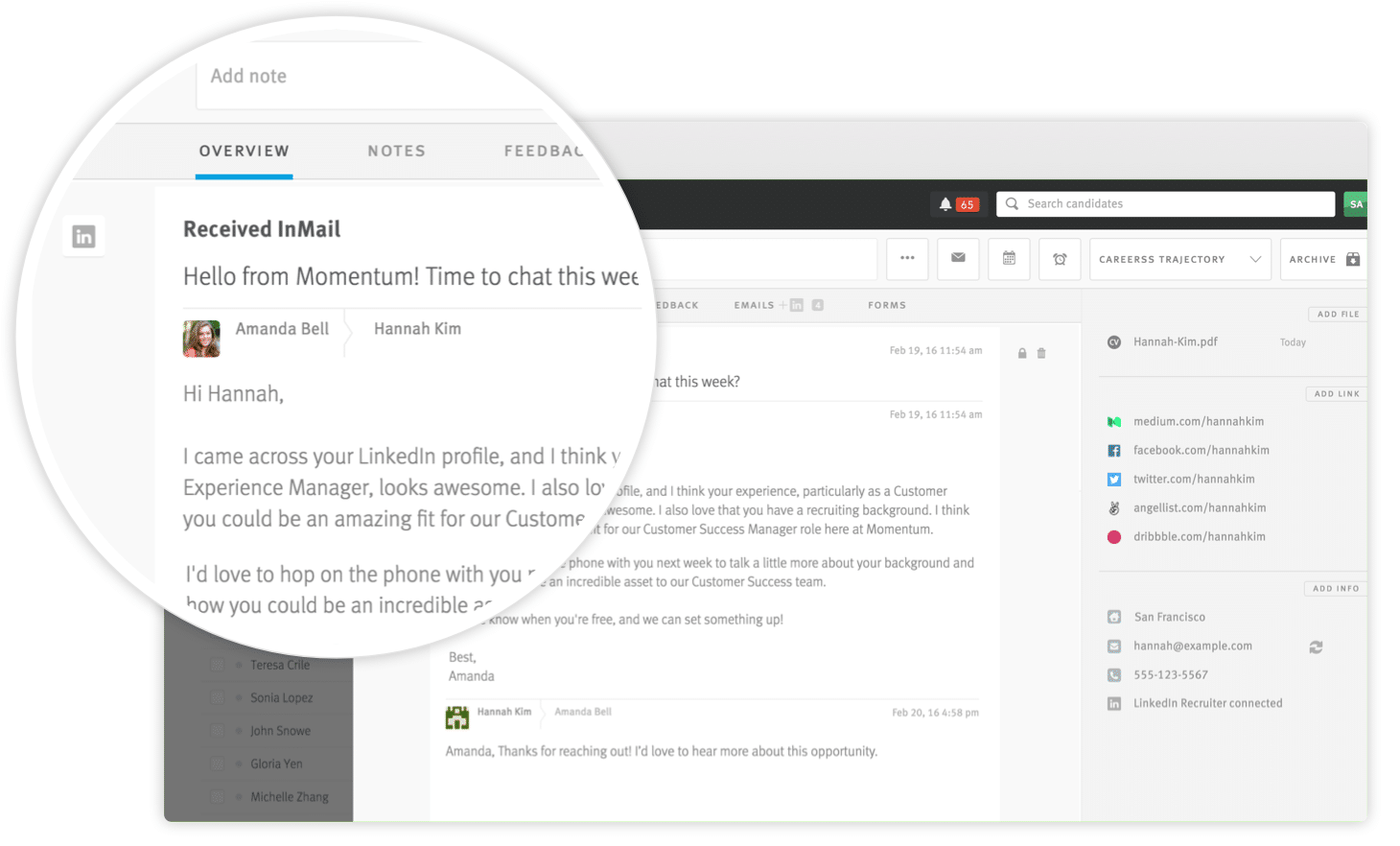 As Preferred Partners of LinkedIn, we'll also be rolling out an integration with the new Spotlights feature included in the next generation of LinkedIn's flagship product, Recruiter. In addition, we will enable LinkedIn's new Referrals product. Both of these options are coming your way later this quarter.
"My team is excited about the smoother experience and increased efficiency that will come with this integration. As active users of both tools we're looking forward to greater productivity and effectiveness." – Brian Schneider, Head of Global Talent Acquisition, Change.org
In addition to unveiling our new integration with LinkedIn Recruiter, we're pleased to share that all Lever customers can now empower candidates to Apply with LinkedIn on their job postings. Apply with LinkedIn allows candidates to populate application fields using their LinkedIn profile in one click, reducing the candidate's time and effort to apply while more efficiently getting you the information you need. By removing barriers to entry, you'll provide a mobile-friendly application experience that feels simple and efficient even to more passive candidates.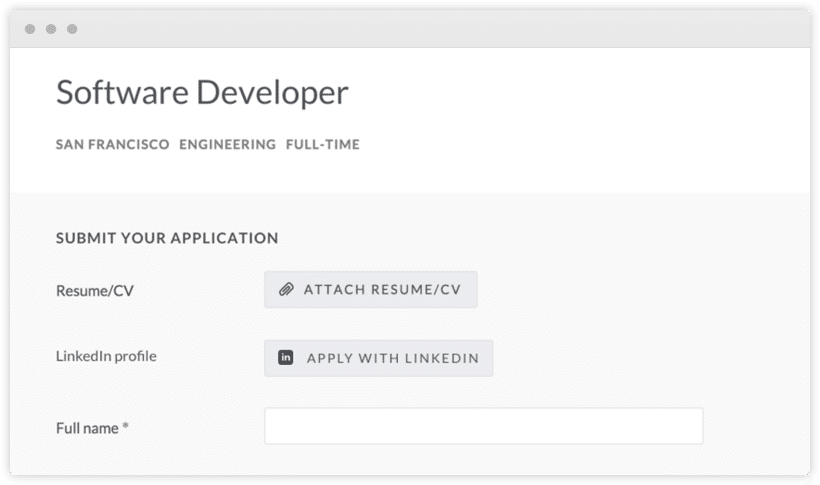 We're looking forward to enabling Lever customers to source and recruit more productively through our LinkedIn Preferred Partnership. Current Lever customers, stay tuned for more details on how to activate your LinkedIn Recruiter integration. For more on Lever integrations, check out the Lever Partnerships page.