Many of our users have felt the pain of downloading resume after resume onto their desktops. Download folders have become jungles of files that force you to use separate applications.
Today, we're changing that. Say goodbye to downloading Word, PDF, and Powerpoint files! We've launched an in-app document viewer – powered by Box View – that will allow you to view all of these files within Lever.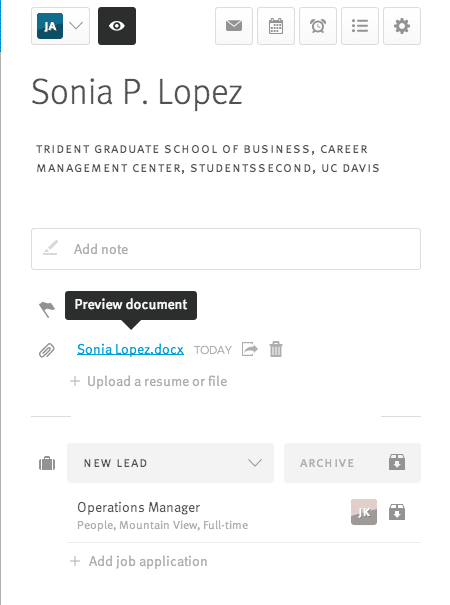 From the candidate's profile, clicking on the resume filename below the "Add note" box will open the document through our new in-app viewer.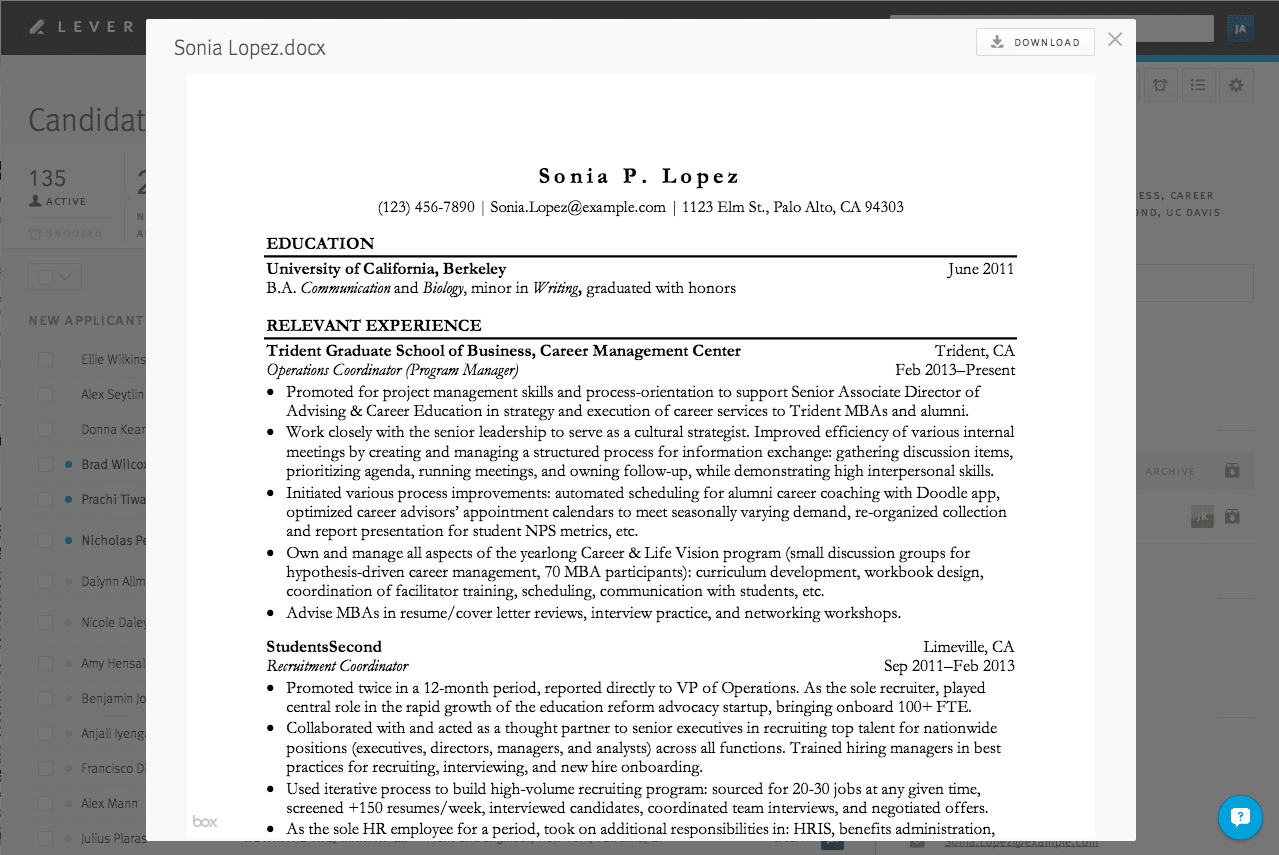 The document viewer brings efficiency within Lever to the next level for viewing resumes, cover letters, and writing samples.
We've built this document viewer in collaboration with Box to bring ease and simplicity to your workflows. Box View, a product of the Box Platform, enables developers to convert PDF and Office documents to HTML to be displayed seamlessly within any application. To learn more about how we built the in-app document viewer, check out an interview with Lever's own Rachael Stedman on the Box Developer Blog!