Lever's mission to help companies hire with conviction starts and ends with building products that elevate the efficiency and augment the efficacy of an organization's efforts to hire top talent. Whether it's building features that capitalize on what recruiters do best – creating and maintaining relationships – or building tools that help keep all relevant tasks top of mind, we give our customers what they need to hit their hiring goals.
This month, we introduce Interview RSVP, which clearly displays whether interviewers have accepted or declined their calendar invites, and provides warnings about interviews that may require rescheduling. This means users will no longer have to check multiple places to confirm whether people have responded to their invites, and can be confident that interviews will take place, as planned, without any unexpected surprises.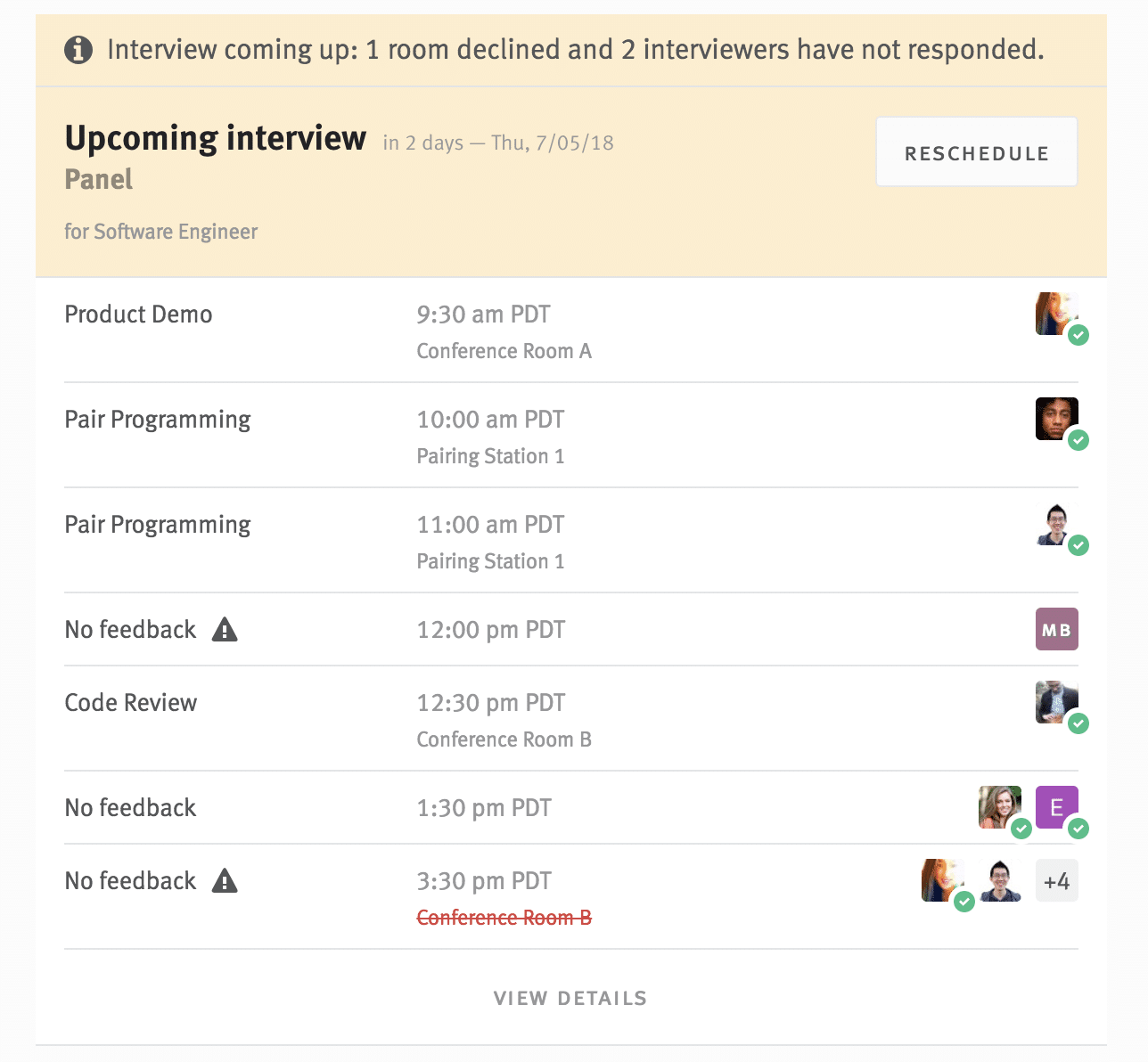 It provides greater visibility to the interview coordination process and allows you to manage everything from one platform instead of heaving to toggle through to see if interviewers accepted the meeting invite.
— Ed Zetusky, Senior Recruiter @ RevZilla
Not only will this information be shown on each candidate's profile, but can also be accessed from the main candidate dashboard, for all upcoming interviews. No more losing track of no-show interviews and clicking in and out of calendar events to check RSVP status.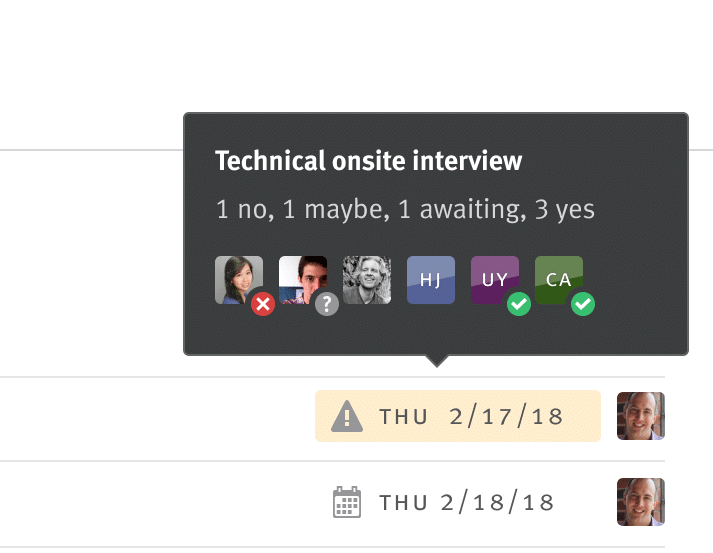 This is Lever's commitment to ease of use manifesting itself in making relevant information readily available.  Bringing RSVP status into the app means fewer disruptions to your workflow and more visibility into the status of interview panels, ultimately ensuring a smoother and more positive candidate experience.