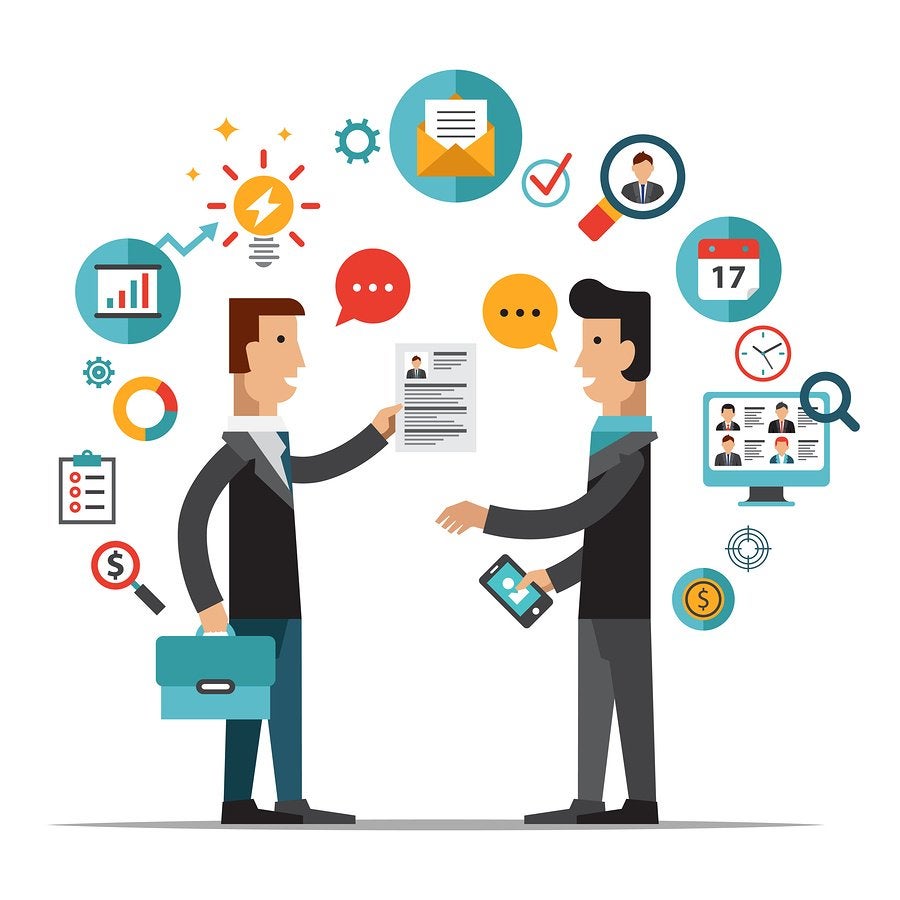 Based on real science, it's pretty clear that less than 20 percent of all critical jobs are filled by candidates applying to your job postings. At least 40 percent are filled by direct candidate sourcing and the other 40 percent by networking and getting great referrals.
So if you want to reach the entire talent market – especially the best passive candidates, all diverse candidates, and every high potential candidate – you first need to incorporate these four ideas into every aspect of your recruitment process:
1. You can't use a talent surplus strategy when a talent surplus doesn't exist. If you're not seeing the best talent available, you need to change your talent acquisition process, not expand it or do it more efficiently.
2. Implement an "attract in vs. weed out" recruitment advertising campaign. It's a waste of time to post boring jobs or send generic boilerplate-laden emails. Advertising messages need to emphasize what the person will do, learn and become, not a laundry list of "must-have" requirements.
3. Implement a "less sourcing and more recruiting" model. This involves identifying 15-20 people who are perfect fits for your open job, then contacting and recruiting them all.
4. Spend more time with fewer candidates. The best people need hours spread over weeks to conclude that your opening represents a career move.
Part of achieving this level of recruiting excellence is by implementing some version of the 40-40-20 sourcing and recruiting program described below.
Implement a 40-40-20 Sourcing and Recruiting Program to Target the Entire Talent Market
Job Postings – 20 percent
No more than 20 percent of your recruiting efforts should be on job postings. Regardless of how much time you spend on it though, you need to do it well. While some people will find your posting on their own, you'll also need to push it to people you've sourced as a means to attract their interest. While the posting needs to be easily found, it also needs to be compelling. One way to do this is to highlight the "ideal" candidate's intrinsic motivator. This is what motivates a person to excel and what he/she is not getting in his/her current job. Here's an example of how we captured this for a posting we prepared for a client a few years ago for a business unit controller. It captures the theme of "getting out of the numbers and making a difference" – a common complaint of all CPAs who feel unappreciated. It worked.
Direct Sourcing – 40 percent
About 40 percent of your sourcing efforts should be on identifying 15-20 highly qualified prospects who would also find your opening a career move. For example, for a VP HR spot in an undesirable Midwest location we found some remarkable director-level HR people at bigger companies. The email offered them a chance to meet with a board member to discuss rebuilding the entire HR function and also sit at the head of the strategic table with the CEO. It took a few emails and voicemails to get the best to call back, but within the week we were talking with more than half of the people we targeted. The key to getting this high level of response was going slower and offering those interested an opportunity to engage in a conversation with an executive at the company.
Networking – 40 percent
At least 40 percent of a company's sourcing efforts needs to be networking-based with the objective of spending more time getting pre-qualified warm employee referrals rather than making endless cold calls. Most of the initial names can be generated using LinkedIn Recruiter to search on your co-workers' connections, and before calling the candidate, getting the co-worker to vouch for the person. I refer to this as the reverse referral process. It's much more proactive than waiting for a co-worker to recommend someone. Even better, not only will these referred candidates call you back, they're also pre-qualified. All that's left is recruiting them.
Offer Careers, Not Lateral Transfers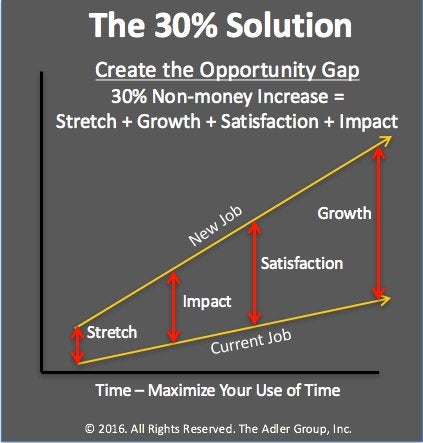 Sourcing can't be done in a vacuum or as a sequential process. Sourcing and recruiting must work in parallel. That's why the 40-40-20 plan is so effective. Regardless of how the candidate has been sourced, the objective of the first call is to determine if the job represents a career move. I call this the 30 percent solution as shown in the graphic. The idea is that if a new job offers the person a combined 30 percent increase in impact, stretch, satisfaction and growth, the position should be seriously considered. If it exists, schedule another call to validate it. If not, get some great referrals.
You don't need to talk to a lot of candidates to make one great hire. Finding a few of the right candidates with the right sourcing tools in the hands of a great recruiter is all it takes. The 40-40-20 plan is the first step in getting started.