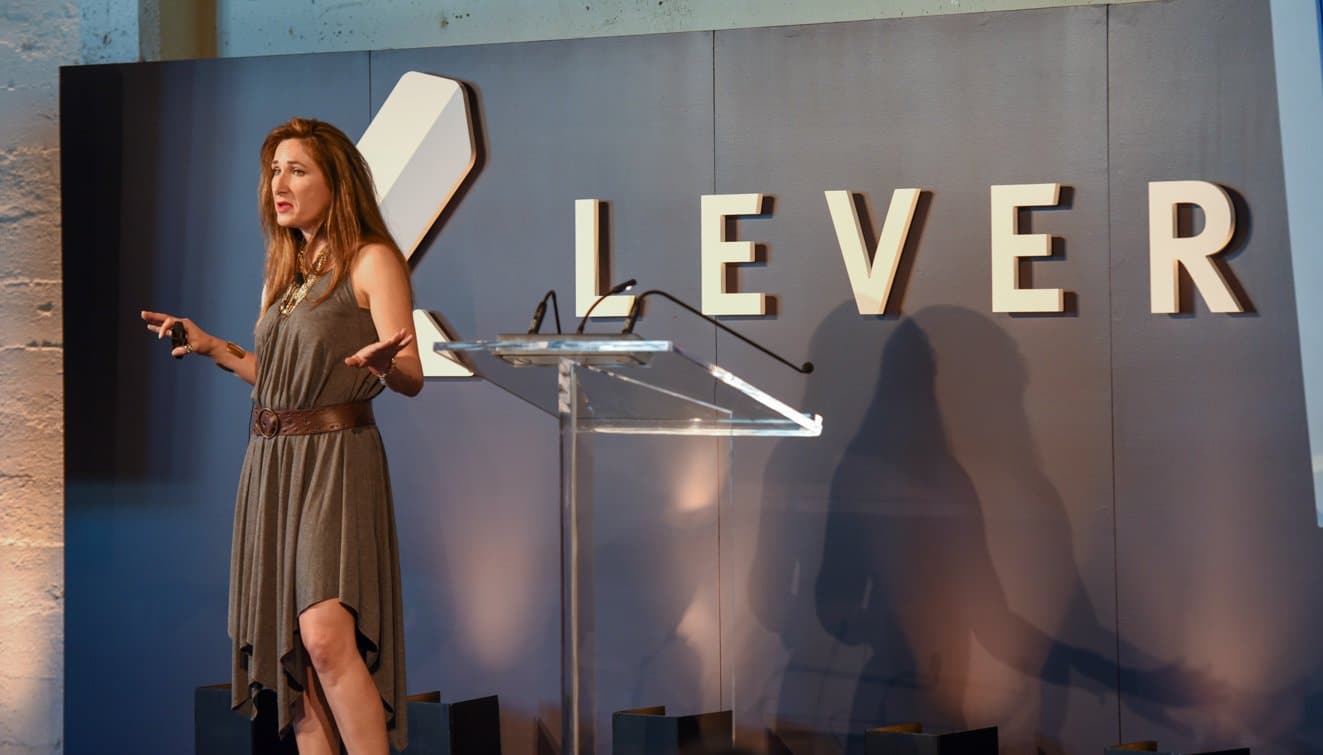 By mid-morning of our Talent Innovation Summit on Tuesday, everyone was gearing up for the highly anticipated customer keynote. Nellie Peshkov, VP of Talent Acquisition at Netflix, was slated to tell us about Netflix's culture of talent innovation.
The moment Nellie walked onstage, she revealed that innovation at Netflix is not about the cool, shiny objects and tools. It is about creating a workplace with stunning colleagues. Ultimately, we walked away from Nellie's speech with three actionable ways to make that vision of innovation a reality: partnership, transparency and candidate experience.
Partnership
According to Nellie, innovation in talent acquisition at Netflix begins at partnership with the business. As a part of Netflix's philosophy of accountability, the responsibility to hire falls equally on hiring managers and recruiters. "Whatever our recruiters input into their relationships with hiring managers, hiring managers input as much energy and effort into that partnership to ultimately find that stunning colleague," Nellie told us. Through one-on-one coaching between hiring managers and recruiters, hiring managers learn how to find candidates. When recruiters provide hiring managers with strategy, both partners are encouraged to go on LinkedIn to source candidates, crash meetups, and network with candidates. All in all, Nellie kicked off her speech with a bang when she reminded us that partnership is the first step in any quest towards talent innovation.
Transparency
Nellie went on to emphasize that the second value in talent acquisition at Netflix is transparency. "When we hire a stunning colleague, we give them the freedom to do their best work and then we get out of the way. To do your best work, you need access to a lot of information," said Nellie. In their mission to promote transparency and honesty, Netflix has a culture of no processes, no rules, no guidelines, and no approvals. Nellie recalled that when her team launched Lever, they had a great debate about whether or not they should open Lever up to hiring managers. "What if they start emailing candidates? What if we lose complete control?", her team asked anxiously. Once they gave hiring managers full access and visibility into everything that happens with candidates, however, they didn't lose any control. They decided not to operate with edge-cases in mind, and their partnership with hiring managers improved dramatically. "Now, hiring managers see the gazillion candidates that apply to these roles, and why it's taken us a while to get back to them. Now they see the candidates that we pass on, and understand why we pass on those candidates," Nellie reflected. "The debate and dialogue builds trust."
Candidate experience
At Netflix, Nellie has set out to ensure that their interview process completely reflects who they are as a company. A lot of companies roll out the red carpet to make candidates feel special, but her team keeps the candidate experience simple. That way, they don't mislead anyone who walks through their doors. Nellie revealed that her team's mission is both to show candidates what their experience will look like and to deeply assess them to ensure that they'll be successful. "When our candidates come on-site, they just get one small goodie bag branded Netflix, a bottle of water, and their interview schedule," said Nellie. "But beyond that, they will get rich dialogue and great debates with interviewers, because all of interviewing techniques are meant to reflect our culture." In order to innovate in candidate experience, Nellie's team members challenge themselves to go deep, be bold, and branch out of their comfort zone. In her experience, that is the only way to find stunning colleagues.
Conclusion
Perhaps our Talent Innovation Summit audience had heard about Netflix culture after their 124 page culture deck was shared 13 million times on Slideshare. Or maybe they'd just assumed that the company behind shows like "House of Cards" and "Orange is the New Black" had a stand-out culture. Either way, we hope they were as excited as we were to get the inside scoop on their culture of talent innovation.
To catch all of Nellie's powerful insights, tune in to the 110 minute mark of our morning summit recording.