Receiving a rejection letter that says, "We won't be moving forward with your application" can be soul-crushing.  But you know what can make rejection even tougher? When your candidate has no idea what caused it.
The recruiting team at KPMG New Zealand, one of the largest professional services companies in the world, never wants their university candidates to experience that confusion. Even with 3500 graduates and intern candidates to manage within a two-month period, they send each one they don't hire a thoughtful email, filled with tips that align with the team's most common rejection reasons.
In more ways than one, KPMG New Zealand is redefining our classic notion of candidate experience. Ask Recruitment Manager Adam Binks, and he'll tell you that the widespread emphasis on innovation in New Zealand inspired his team to think about driving improvements. We recently learned about that culture of ingenuity, and heard more about how they're enhancing thousands of candidate experiences.
Can you tell us about the structure of your team?
We have just over 1,000 full time employees, split across seven offices. Last year, the recruitment team was responsible for hiring around 350 people, about one-third of whom were graduates or interns. I'm the recruitment manager on our team, and we also have a graduate recruitment consultant, experienced hiring consultant, global mobility manager, and administrator. We hire graduates and interns from almost solely New Zealand universities, and occasionally from overseas, provided they have studied in New Zealand for at least 12 months.
What qualities does your team look for in candidates?
The biggest thing we look for in the people we recruit is authenticity. We want them to have personal purpose that links with ours, which is to fuel New Zealand's prosperity. We're passionate about supporting New Zealand as a country, and we're driven by an entrepreneurial business mindset. Candidates have to be smart, though we don't have a hard GPA cut-off or required test results. They don't necessarily need to be involved in Model UN, academic honour society or a sports team. Instead, we ask: Can they display a desire to fuel prosperity? Can they be authentic?
When did you decide to start giving in-depth feedback to every candidate?
In 2014, we started asking graduates and interns to give us feedback about their hiring process, whether they were accepted or rejected. The common theme was that they deeply appreciated it.  
Initially, we thought our process could be perceived as impersonal and harsh; we didn't feel like we were providing the best candidate experience we could. We realized that with simple tweaks, we could make our process good if not great.
One thing that we're proud of in New Zealand is our ability to innovate. We were excited to implement Lever, video interviewing, and a new bespoke psychometric testing tool that is more user friendly than the traditional tools. We're investing in innovation, and candidates enjoy when we talk about innovating for our clients. As candidates, they're pleased to see us investing in tech.
Where do you think that focus on innovation in New Zealand stems from?
I honestly think part of it is the remoteness of New Zealand. There's this phrase: "We fixed it with some number 8 wire." Number 8 wire will fix your fence and the exhaust on your car. It's the resourceful answer to fixing things, a bit like duct tape. Because we're so remote, we've had to discover ways to improvise and do things differently on a day to day level.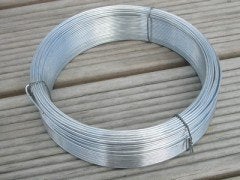 A picture of No. 8 wire for intrigued readers
We're a nation of 4.7 million people, yet we have large companies that operate on the world stage, and so our roles are more broad. If I worked in London, for example, I might be responsible for one office, and I don't think I'd have the same ability to try new things because of boundaries. Here though, I'm responsible for much more. The breadth of our roles means we have to be part marketer, part recruiter, part analyst, part scientist. We also have this mentality of trying things and begging for forgiveness afterwards, rather than asking for permission.
Grad season must be intense. How do you deliver a strong candidate experience to a high volume of candidates in a short time?
Lever supports a refined process in which we can screen all the way through a tremendously competitive grad season, which is February to the end of March. We work with around 3500 candidates, and we look to get several hundred to the final assessment stage. Then, we aim to give offers to enough candidates to fulfill all requirements for the year and include some upside as well. Since we implemented Lever, our offer acceptance rate in percent has jumped from the low 80s to the high 90s. We can complete the process much quicker and don't miss out on candidates that had to accept offers elsewhere.
Initially, candidates upload their transcripts and CVs [resumes] to Lever and answer our tailored questions for each role. In reading through applications, we specifically look at several factors including why they want to work at KPMG and why they are excited about fueling prosperity for New Zealand. From there, we move the top candidates through a video interview and psychometric questions, after which we sit with hiring managers to decide who will make it to Assessment Day.
With our old applicant tracking system, we had one or two large Assessment Days a year per office and we'd try to get upto 100 people onsite for each day. Now with Lever, we can run ongoing assessments with 20-40 people at a time until we fill the roles.This past year, we opened applications in early February and extended our first offers within two weeks. By the first week of April, we were able to complete 90 offers. 
What happens to the candidates you don't move forward with?
With candidates who don't get past the first stage to the video stage, we put together an email with tips and feedback that align with common reasons for rejection. We'll give them advice on how to structure their CV, for example, and encourage them to use stronger examples of their competencies.
Then, we provide relevant links in that email to different posts, articles, and videos that could help the candidate improve their application. Some people don't pay enough attention to detail, or they haven't removed "reason I'd like to work for X other company" from their application. We give them suggestions around how to craft their answers and tell them to be as authentic as they can.
The smaller volume of candidates that make it to the video interview and testing stage get a similarly structured email, but it's more personalized. We tell them what they could have improved in their video interview, and ask them if they'd like to receive tailored feedback over the phone by someone on the team once the busy recruiting season is over. We offer them time blocks during which the team is available, and we'll gather in a room during those times to run candidates through interview feedback.
How many candidates take you up on that offer for feedback?
Around 90 percent! This is really important for us to do because we now revisit a number of candidates. We provide them with hopefully valuable feedback through each interview stage, and if they demonstrate that they've taken it to heart, they can progress further the next time.
Our Assessment Days are usually on Fridays, and successful candidates get a call on Saturday or Sunday at the latest. Because we're a small community, unsuccessful candidates also get a call on the weekend. Two candidates could be roommates, for example, and we don't want them to hear the news from each other.
You said you reach back out to certain candidates who don't make it through your process. How do you stay on top of that talent pool?
To distinguish those particular candidates, we use the archive reasons in Lever. If they clearly don't meet our bar from a grades perspective, for example, we label them as 'underqualified'. But if they're just too inexperienced for the role and may be a fit in the future, we use the 'timing' reason. We'll tag candidates that are high-potential but applying a little early in their education as '2018 intern' or '2018 grad', for example. That way, we know to contact them in 2018 when the timing is better.
How else has Lever helped you improve candidate experiences?
Compared to our old ATS, Lever has reduced our time to screen by about 70 percent. We've had this massive man hours saving because Lever is a more precise system than the one we had before. It's made it a lot easier for us to send the right message.
The timed email function has been hugely helpful. We're hiring a high volume of candidates quickly, so it's great that we can delay sending emails 2 or 3 days. In that time, we can pick up on potential mistakes. Also, we sometimes screen candidates at unsociable hours during our busiest season – on weekends and late nights. We don't want to send emails during those times because it gives the wrong impression about our work culture. In reality, we only have that schedule during peak recruiting season and the team takes a well deserved break afterwards.
Conclusion
Speed and personalization are critical to delivering a strong candidate experience. With their swift and transparent process, tailored rejection letters, time investment in giving 1:1 feedback, and thoughtful tagging of future potential stars, the team at KPMG has figured out a way to improve the overall  experience for both their candidates and hiring team.
We want to thank KPMG New Zealand for being so open about their inspiring recruiting practices. Considering that they value candidate experience so deeply, we think they'd be a pretty awesome company to work for, and not just for graduates. Check out their jobs page – they're hiring!
Equipping them with cozy socks was the least we could do after they hosted us in New Zealand!