Headcount Heroes don't always wear capes. Left and right, talent acquisition teams exceed their recruiting goals without fanfare – whether it's through reducing time to fill high-priority roles or building an entirely new interview structure from scratch. Last week, we shed light on our first team of Headcount Heroes: the Cirque du Soleil Entertainment Group. They nailed an ambitious hiring target by successfully recruiting for 140 positions in 3.5 months.
This week, we set our sights on RevZilla, an online motorcycle-gear retailer based in Philadelphia, Pennsylvania. To capitalize on the immense value of referrals, the recruiting team rolled out a year-long referral program for all 250 employees. The results? In 2017, 31 of 66 new hires came from employee referrals – a whopping 47 percent of hires. Moreover, close to 10 percent of all referred candidates were hired – meaning referrals converted at 17 times the rate of applicants. Pretty incredible efficiency, right? Below, Ed shares the strategies that made his referral program so successful.
1. Why was it important for your team to increase employee referrals?
We have a very engaged employee base. Employee referrals were already a successful channel, but we wanted to take it up a notch even further. As you'd expect, the more you integrate your engaged employees into your hiring process, the faster you can fill roles. Also, in our experience, referrals are always a great source of hire in terms of longevity and quality. I think it's because when a candidate is recruited by an employee, they get the inside scoop on what it's like to work on the team, and that insight gets them excited. They can ask that employee upfront questions and immediately trust their responses.
2. How did you kick off the referral program in the first place?
I started working with my colleague Becca to set up a referral contest. First, we pitched it to the leadership team. We told them that we needed to gamify recruiting in order to motivate people to proactively reach out to their networks. By creating a competition that would allow people to make money and earn recognition, we could do exactly that. We already had a referral bonus, but we wanted to take it even further than that and make hiring more top-of-mind.
So the contest began in October 2016, and we kept it going for an entire year, until September 2017. We immediately built a scoreboard and began laying out the rules to get our team invested. Employees could earn points if their referral made it to the phone interview, onsite, career history interview, or offer. In other words, the employee could get points even if the candidate did not ultimately join. That made them more motivated.
3. Which strategies did you employ to ensure success?
First, we made sure to frequently spread the word about the award, and let everyone know that there was both a quarterly prize and a prize at the end of year. Then, at the end of each quarter, we'd have a huge presentation, featuring a rundown of how many employee referrals we gathered and how many hires we made from them. We'd play music in the background, make the event extremely festive, and give the people with the most total points money and a trophy.
I'd also talk frequently in front of the company. When we started the program, the CEO and I went up and spoke about what the program entailed and why we were rolling it out. Then, I would give an announcement every few weeks to explain which positions were still open and much time employees had left to submit referrals. After the meeting, I'd follow up with an email that'd list out all open positions, feature links to a referral guide in Lever explaining how to easily refer people, and link to the referral program in case they'd forgotten the details. We would also consistently encourage our hiring managers and department leads to motivate their teams to submit referrals, and Becca would set all new hires up with a referral guide – including our own content and instructions courtesy of Lever – during their second week here.
 Conveying the 'why' and 'how of employee referrals to our team
When we marketed the program, we made sure to tap into the motivations of our employees. They want to work with good people. They want to get help and relieve the biggest gaps in the team. It's important to use language emphasizing that we all need other great people on the bus to move the company forward. We knew that our already engaged employee base would listen to us, and access to Lever makes it easy for them to take action in sharing the roles with their networks. Lever also makes it easy for me to track the referrals, so employees don't have to. I can do a source report, filter by date ranges, easily go down the list to see which steps our employees took, then log that info in my scoreboard. I can gather the information to spotlight our most engaged employees myself, something I could not do in my former tool.
4. What has the impact of your program been?
We tripled our number of referrals over 2016 to 322 total, and ended up hiring 31 of them. When it came to applicants, on the other hand, we hired 35 of 4,202 total. In the end, gathering referrals was 17 times more rewarding than just relying upon applicants. In 2016, we already had 40 percent of hires coming from referrals, but with this program we increased that to 47 percent.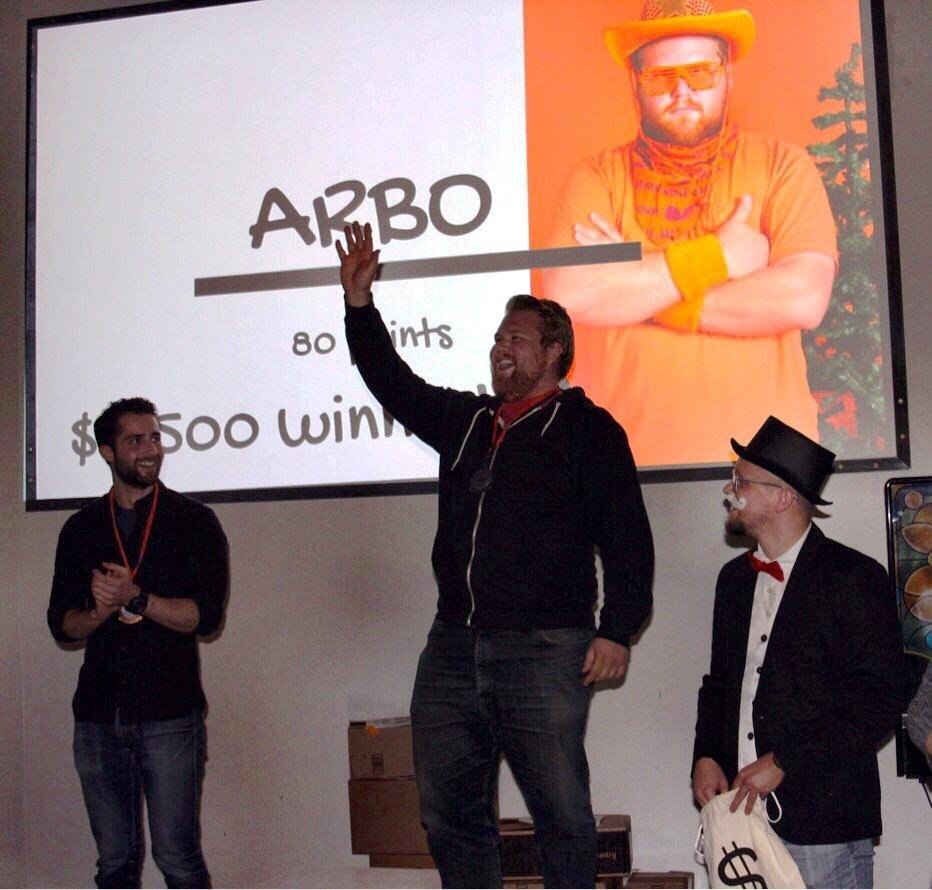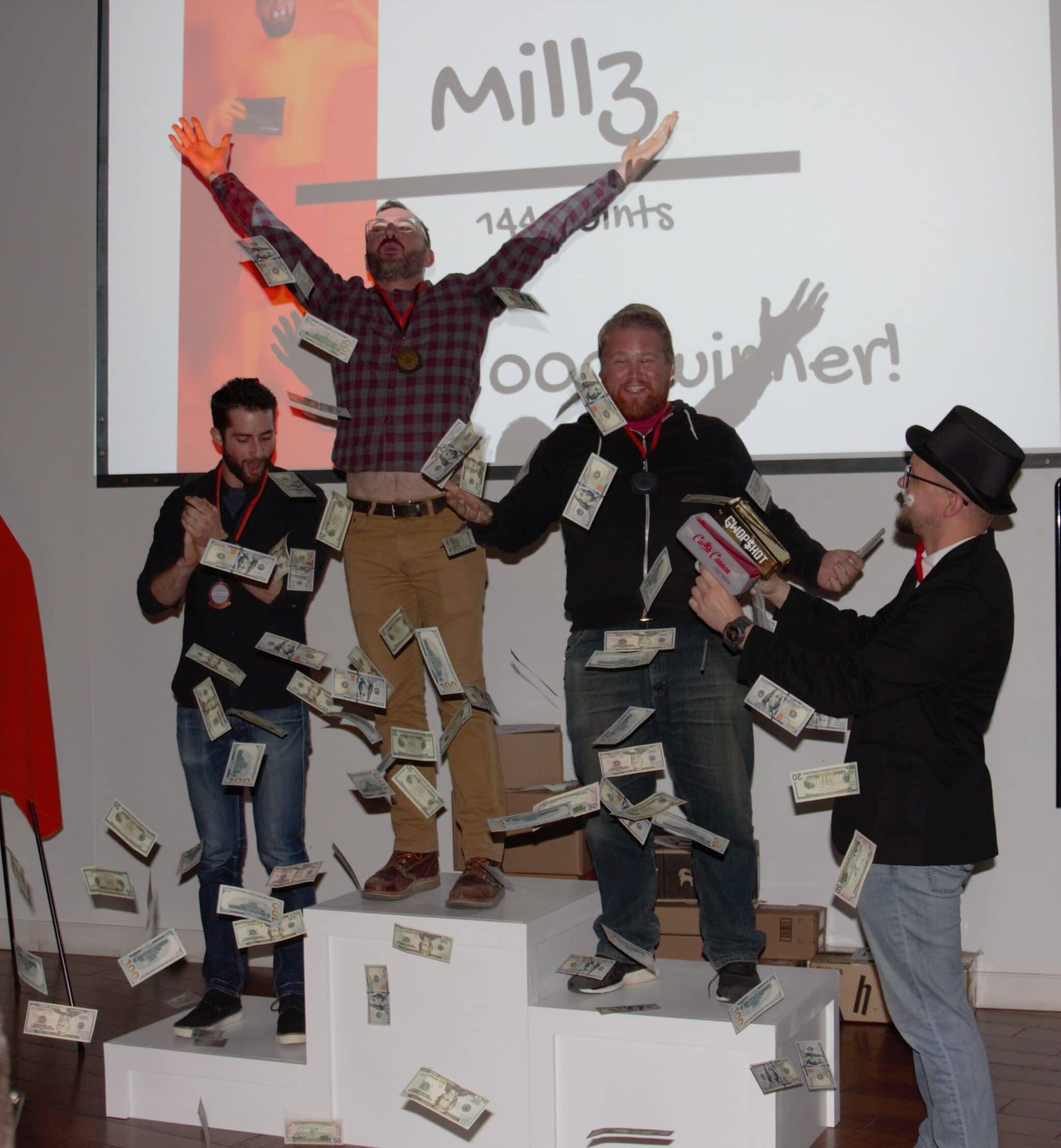 —-
RevZilla's team provides proof positive that you don't need to rock a cape to be a Headcount Hero. Civilian clothing accepted, even encouraged.
Do you have a story to share about the recruiting superheroes on your team? Email us at leverteam@lever.co so we can put them in the spotlight.