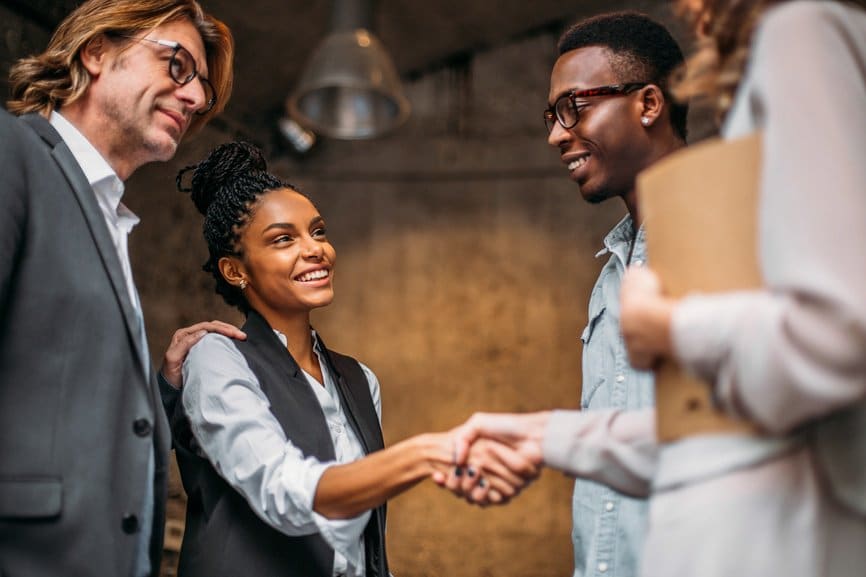 Pre-employement screening and compliance don't always generate the sort of fanfare and attention that other stages of the hiring process do, and yet they present a key opportuntity to shape your new hire experience. Lever empowers you to provide a stellar candidate experience, and now you can continue this momentum by taking advantage of our post-hire integrations.
Kick off GoodHire's exceptional background screening service seamlessly from Lever. When you enable the integration, you'll be able to specify at which step along your hiring process you would like to push candidates into your GoodHire workflow, whether you're screening candidates pre-offer, or post-hire.
Brian Monahan, co-founder of GoodHire says of their service, "GoodHire's unique candidate experience is designed to prevent unintentional discrimination in the employment screening process. By giving candidates significant control over their information, they feel empowered, rather than judged, by the background check process. By empowering job seekers, the process becomes more balanced and humanized, making the relationship between employer and potential employee much stronger from the start." More than 30,000 companies rely on GoodHire's customizable technology, in-house complaince experts, helpful US-based customer service, and exceptional candidate experience to build teams based on trust, safety, and fairness.
Key benefits of the integration include:
Transparency
The integrated, online dispute process

,

comprehensive adverse action support, and True Me candidate experience provide you with the tools and insights necessary to meet FCRA, state, local, and EEOC compliance regulations.
Collaboration
With just the candidate's full name and email address, GoodHire quickly handles legal consent and streamlines hiring workflows so you can focus on the human part of HR.

The integration shifts collection of sensitive data from your company to the GoodHire experts, ensuring the candidate's data is secure.
Human touch
The candidate may make comments within the secure user portal and share their feedback with the hiring teams

GoodHire's US-based support team is on hand to answer even your most difficult questions.
Want to learn more about how this integration works? Check out our help article!