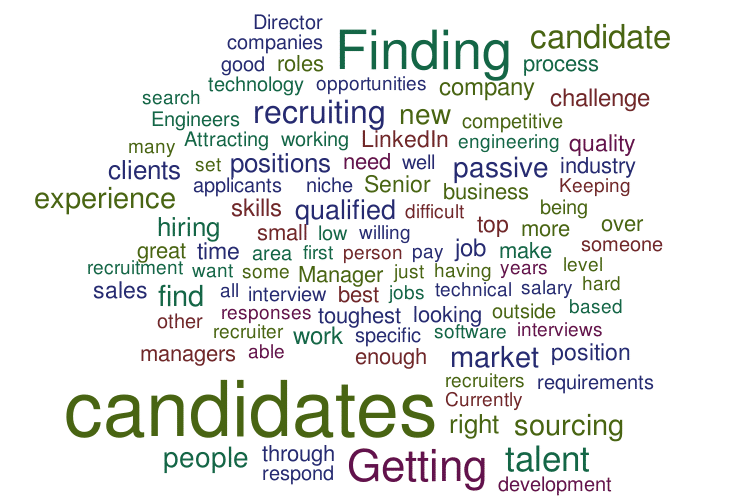 I still remember my first encounter with Lou Adler. It was early 2010, not long after I'd started at LinkedIn. At the time, the marketing team for LinkedIn Talent Solutions was ridiculously lean, and my 'product marketing' role stretched to cover a bunch of other things including content marketing – hence the meeting.
An hour brainstorming with Lou is one of the most energizing rewards of working in this business. I recall being blown away. After collaborating on a handful of successful webinars, we went on to put Lou onstage at the first Talent Connect, and the one after that, and after that. He was always one of our top ranked speakers. Always. Today, Lou has over 997,000 followers on LinkedIn. That's more than twice the following of Hillary Rodham Clinton.
What explains Lou Adler's enduring popularity, among recruiters and beyond? I put it down to the following four factors:
Lou is the consummate storyteller. When I was a newcomer to the recruiting space, his ability to embed important lessons in compelling stories helped me grasp the point immediately.

Lou is a strategist. In addition to helping people nail the tactics, he comes up with frameworks that really help recruiting professionals and hiring managers alike establish the problem and think through a winning approach.

Lou is quick on his feet, which makes him a fun (and sometimes unpredictable, in a good way) speaker. That's why I'm excited by the live recruiting challenge we've thrown down for

our webinar with Lou this Wednesday

– if you're currently facing any tough recruiting challenges, it'll be well worth a listen.

Lou is endlessly passionate about recruiting, about talent, and about the psychology that underpins getting a passive candidate to say yes to the next conversation. I've heard people with many years of recruiting experience say that they always walk away from a session with Lou inspired to double down on the fundamentals that he preaches.
I encourage you to register for our Wednesday session, to get your dose of recruiting storytelling, strategy, improv, and passion. I can't tell you exactly how he'll answer the hundreds of 'tough challenges' submitted by attendees already, but I can guarantee it won't be dull.