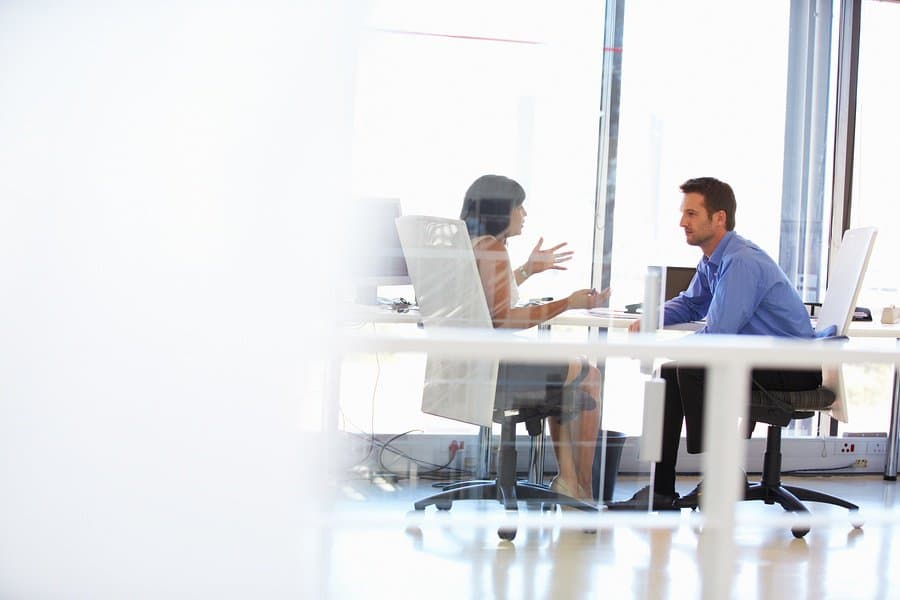 Executive recruiting is crucial to the success of your organization. Getting the right executive leaders in the door is a critical step to building a team that will help your organization reach its goals. A great leader will set the bar for your organization, and inspire and coach their teams to produce their best work. They will also attract, hire, and retain top-tier talent who want to work alongside the leader. As Steve Jobs famously said, "A players hire A players, B players hire C players." Build your A-team by sourcing, nurturing and closing the best executives on the market.
Sourcing executive candidates
Kick off your executive recruiting process by mining your employee's networks for referrals. Referred candidates are faster and cheaper to hire, will onboard faster, and stay at their job longer than traditional hires. Nobody knows your company culture, and what it takes to succeed, better than your current employees. Use your team to your competitive advantage by holding a sourcing session in which you review your team's network, and bring them back in during the nurturing and closing phases to seal the deal.
Supplement employee referrals with candidate sourcing through a variety of tools, such as AngelList, GitHub, and Dribbble. As Sarah Nahm, Lever's CEO, mentioned during our Talent Innovation Summit, it can take as much as 7.5 hours of sourcing to engage one candidate, and as much as 112 hours of sourcing and messaging to make a single hire. Diversifying candidate sources is often necessary to ensure you're sourcing the highest quality leadership candidates, and engaging them in your executive recruiting process. When you cast a wide net, you're more likely to find your next great hire.
Nurturing executive candidates
Once you've identified a solid list of candidates in your executive recruiting software or ATS, you will need to engage and nurture them. Many executive-level candidates are very busy, and would prefer to speak directly with the hiring manager – who is often a busy executive as well. Start off on the right foot by asking the hiring manager to set aside time for an exploratory phone call or coffee meeting with the candidate. This will help build a relationship with the candidate, and open the door for further nurturing that will help you get the candidate through the executive recruiting funnel.
Throughout the recruitment process, the candidate will be evaluating you as much as you are evaluating them. During the initial conversation, learn the candidate's career goals and motivations, and tell them about your opportunity. Personalize each conversation to properly sell the candidate on your opportunity, and tell them how you think they would benefit and make an impact.
Closing executive candidates
An executive candidate's decision to accept an offer of employment is not taken lightly. Top-tier candidates will want to continue their track record of success, and must weigh your opportunity against their current one and all other possibilities. Closing should be done by the hiring manager to show the executive candidate just how important they are to the organization. The hiring manager should recap how the opportunity fits with the candidate's career motivations, and get on the same page about compensation [Read: Executive Interview Questions].
When the time comes to extend an offer, you don't want anything standing in the way of your candidate accepting it. Reiterate how excited you are to have them on the team, share the details of your offer, and ask if they have any final questions. If you don't receive a response within a few days, follow up to see if any further discussion is needed. It may be beneficial to organize a casual lunch with the team, or a coffee with the CEO, to make the candidate more comfortable with your offer. Once an offer is accepted, begin onboarding immediately to keep the momentum going and ensure that the candidate is excited about their decision.
Conclusion: executive recruiting
Executive recruiting has important implications for both your organization, and the candidate you ultimately hire. Take your time as you evaluate one another, so you can ensure everyone is comfortable before making a decision. Executive candidates are often busier than the average candidate, as are their hiring managers. Cast a wide net to source the best talent on the market, and encourage your existing executive team to build relationships with your candidates so you can nurture and close your top choice. While a personal touch goes a long way with all candidates, it can make or break your executive recruiting process.