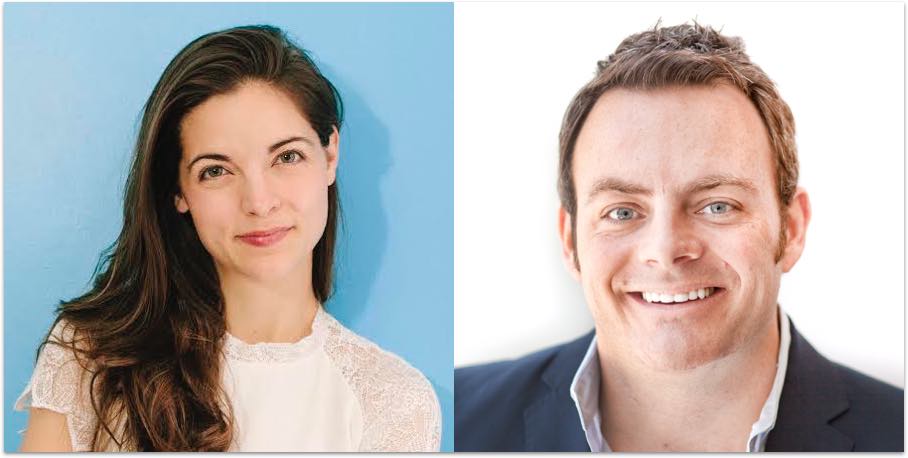 Kathryn Minshew left, Lars Schmidt right.

Last week, we brought two talent all-stars – Kathryn Minshew, CEO and founder of The Muse, and Lars Schmidt, founder of Amplify Talent – together in a special Q&A-style webinar to answer our listeners' most burning employer branding questions.
Check out the full Q&A here, or keep reading below for the cliff notes.
How does employer brand fit into the entire job search life cycle?
Every touchpoint that somebody has with your company during the job search lifecycle is an opportunity for them to have an impression of how you'd be as an employer, says Kathryn. That includes everything from the information about you online all the way to the how your customer facing teams treat customers.
Once people go into the early consideration stage, investing in employer brand and articulating it can be a powerful way to cement your company in someone's mind. But employer branding, says Kathryn, comes into the picture long before people become active candidates. You want to build broad awareness so that candidates have a positive impression of you before they start actively looking for new opportunities. A few ways companies can do this are through promoting executives as thought leaders, being present in the press, and encouraging employees to blog about their experience working at your company.
And remember, an employer brand is most effective when it's unique. Kathryn once visited the careers page of multiple big corporations and repeatedly read sentences like "we are an innovative team committed to excellence." While statements like that represent nice a sentiment, they do little to help you stand out and establish an original brand.
How do you feel about using Snapchat to tell an employer branding story?
According to Lars, there's no black and white answer to this question. Before deciding if Snapchat is a worthwhile vehicle for promoting your company's employer brand, you have to first understand your audience. Who are you recruiting, what channels and tools do they use? Snapchat has a first-mover advantage and good potential for differentiation, says Lars. However, its mechanics are limiting and you can't share in the same way you can on other social channels like Facebook or Twitter. In all, Lars recommends researching your target audience and meeting them where they are now. If that's Snapchat, then it's worth a shot!
What are simple things I can do to a careers site that are quick and easy employer branding wins?
The vast majority of job seekers, more than half according to Lars, visit your jobs site from a mobile device at some point. The most important thing you can do given that information, says Lars, is to make it mobile-responsive. Don't make candidates pinch and zoom to get the information they need.
Beyond making sure your site offers up a seamless experience from any device, Lars recommends auditing your text and making sure it's not too dense and heavy. As Kathryn affirms, a picture really is worth a thousand words on your careers site. Candidates want to see what it would be like to work at your company, so show them with truly illustrative photos and videos instead of a wall of text.
Lastly, Kathryn advises not to underestimate the value of the actual application process. The Muse matches candidates with companies who are hiring, and "It is amazing the drop off you can see from matching really qualified, highly sought-after candidates with a very poor applying system," she says. So don't stop at attracting and engaging people with a stand-out careers page, but carry the experience over to the application process. After all, Kathryn notes, the best candidates – ones who get sourced and referred regularly – are the ones who are the least likely to to spend time going through a long, tedious process.
To make the application process even easier for top candidates, a one-click "Apply with LinkedIn" button is coming soon to Lever! Request a demo to find out more.
Conclusion
If you want a strong employer brand that will help you attract the very best talent, start investing your time and effort into it now. Results won't come overnight, but the gradual accumulation of positive press, reviews, word of mouth, and overall awareness will eventually become a powerful employer brand to be reckoned with.
To hear every question and answer, including which employer branding metrics to track, listen to the full Q&A session here.