Let's face it – emojis are everywhere.
These brightly colored bundles of emotion have become a huge part of how we communicate. They're in our Slack messages, our Facebook posts, and our daily text conversations. Why not in our ATS notes?
Well, now they are!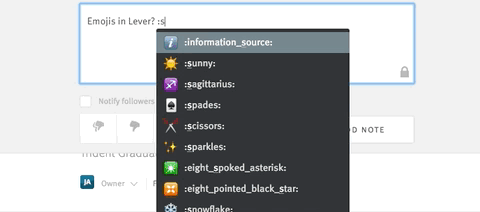 With emojis in Lever, you can make candidate feedback fun and get your team excited to collaborate. Because sometimes, you're so enthusiastic about a candidate that words alone just don't cut it.
We're serious, everyone. All of those emojis that you use to make your messages look like this: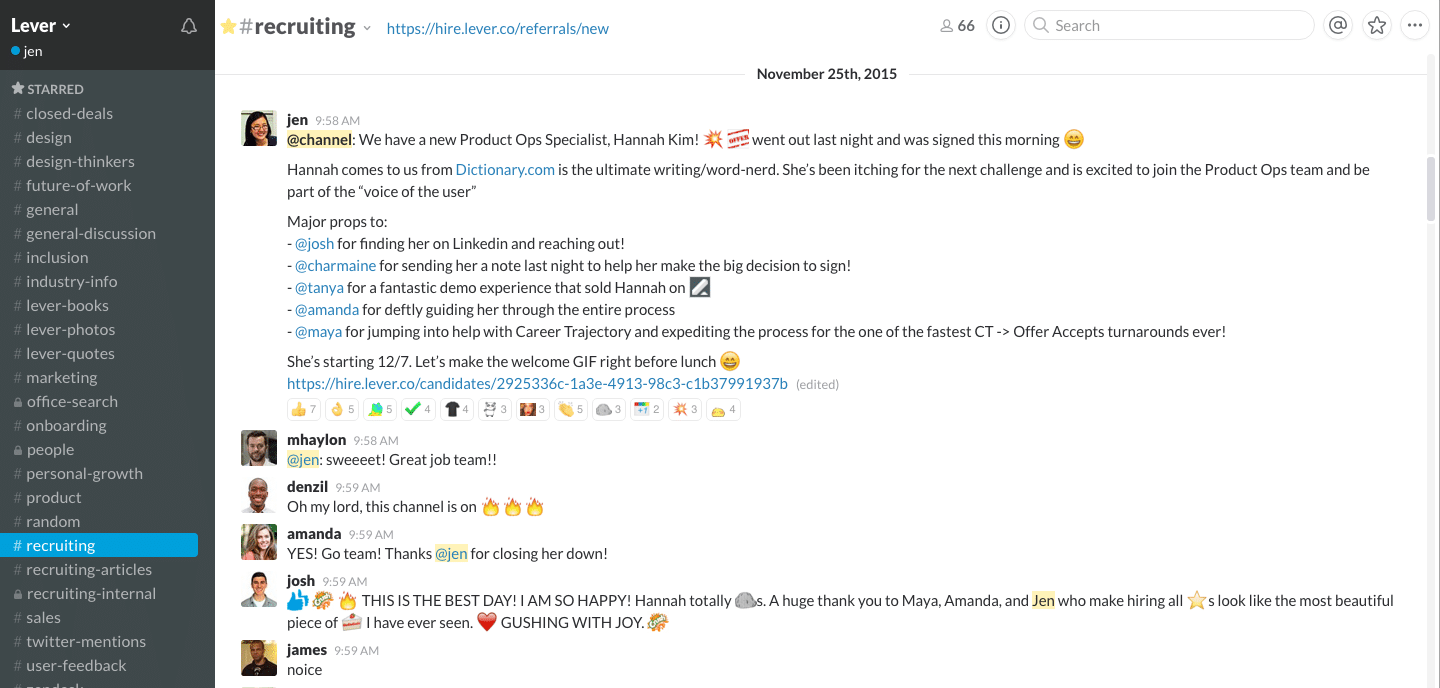 They're in Lever now, too. Imagine all the possibilities…

:heart: – Ah, love is in the air. Use this when you know a candidate is just the right fit.


:coffee: – But first, coffee. Use this as a shortcut for casually caffeinated meetings.



:calendar: – Ready to line up an interview? Use this call out when scheduling needs to happen.



:raised_hands: – We throw our hands up in the air sometimes. Use this when you've got something to celebrate.


:panda_face: – Find the emoji that fits your company culture. At Lever, we love pandas.

Watch the video below to see how you can start using emojis in Lever today! And let us know what your favorite emojis are – we can't wait to see what you come up with.