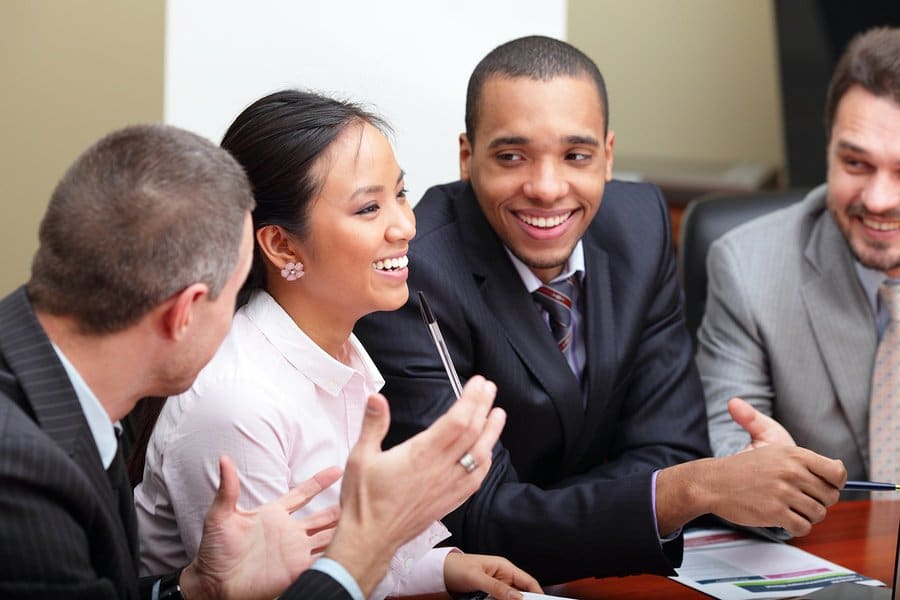 After you learned about everything from her crossword puzzle addiction to her passion for wakeboarding, she finally said yes. In two weeks, you'll be able to call her a member of your team. Underneath your excitement, however, you're racked with anxiety. If there's any truth to the articles you've read about retaining millennials, she could leave your company before the year ends.
So far, our blog series on How to Recruit Millennials in 2016 has centered around how to hire millennials. But if you're a hiring manager in particular, your work to engage millennials continues after they sign the offer letter. According to Quora's University Recruiter Katie Nguyen and VP of Advertising Sales and Operations Sarah Smith, Tune's Technical Recruiter Mike Lew, and Lost My Name's Talent Manager Jess Hayes, employee retention cannot be an afterthought. Once your ideal candidate becomes your team member, here's how you can become their advocate.
Call out learning at every opportunity
Throughout her time in recruiting, Sarah Smith has connected with several candidates who complain that they're not learning anymore in their current role. When millennials come from a school setting where learning is linear, many step into the work world and expect that structure to continue. But learning is not just coding or mastering new technology, Sarah reminds us. Learning is understanding how to communicate with your teammates; learning is grasping what it takes to be an effective interviewer. The key, then, is to label learning opportunities for the millennials that work with you. When you see that they are amassing different skills, point those skills out to them. If they can delineate the ways in which they're growing, they are more likely to value their current role.
As a millennial herself, Katie Nguyen remembers feeling like learning was black and white in college. In the past, she prioritized structured learning over the learning opportunities that happened organically. Today, she knows that learning opportunities come in several different forms. If your team member doesn't see an area of growth in one specific domain, Katie echoes Sarah's recommendation that you draw their attention to it. Remind them that big data and machine learning may be the 'it' fields to master right now, but interpersonal and interviewing skills are unmistakably valuable.
Shed light on the path ahead
From what Mike Lew has heard, millennials are the generation that thinks the grass is always greener on the other side. He recognizes that Tune's industry, mobile marketing analytics, is rarely going to be the one that candidates dream about. In many cases, the company focus itself may not be the most compelling retention factor. If you want your employee to become invested in the company mission, show them that you are investing in their future. "Make sure they have a path and give them insight into how their role will evolve," Mike says. If you're a smaller company, for example, perhaps you don't necessarily know the exact appearance and direction of their path. So as their manager, show them the inherent advantages of a small company. Let them know that in a small company, you can often build out your own team, be a part of a fast-growing industry, and take on more responsibility early on. No matter what the size or structure of your company is, it's essential to show employees that you've deeply considered their career trajectory.
Jess Hayes sees performance reviews and weekly 1:1s as effective ways to show millennials their roadmap. Through a weekly check-in particular, you give employees a forum to express their concerns and give you feedback about their experience. Millennials likely want to control their own destiny at your company, but they seek ample opportunity to discuss that destiny and ask for constructive criticism.
Encourage different methods of collaboration and communication
Sarah has observed that millennials have always had a lot of rapid communication tools at their disposal. They grew up with email, and texting is like the air they breathe, she says. Throw Snapchat, Instagram, and Facebook into the mix, and it's clear that millennials are constantly communicating over a variety of different mediums. Therefore, they enjoy and expect a similar style of communication at work. If your goal is to make millennials feel comfortable at your company, Sarah advises you to embrace their impulse to be "plugged in", even if that feels foreign to you. In fact, Sarah recommends that you use a variety of technologies to collaborate in the workplace. "Slack is a must," she says. In order to engage millennials, you can adopt tools that are similar to those that they already use.
During Sarah's time at Quora, another excellent forum for communication has been a weekly company-wide Q&A session. Typically, the questions are directed towards the CEO, but the questions can theoretically be directed towards anyone on the team. Sarah sees the sessions as a great chance for anyone in the company to ask questions and discuss concerns with their fellow team members. Also, when executives are asked questions in front of a live audience, they are held accountable because employees can more easily detect their dishonesty. This level of transparency gives millennials a clearer picture of how they fit into the company's objectives.
Prioritize flexibility
According to Jess Hayes, one top priority for employers should be flexibility. These days, companies are founded and structured differently than they were in the past. There is remarkable diversity in terms of what different companies need to be successful. Therefore, every single company does not need to follow the same guidelines. If it's feasible for employees to travel or take a sabbatical at your company, make that known. If they can rotate to a different team or assume more responsibilities, don't neglect to tell them that.
In previous generations, employees had to be in the office from 9 to 5, for example, because teams could only work together when everyone was in the same place. With so many modern technologies that allow employees to communicate remotely, however, team members can still work together in different locations. Millennials have likely heard about companies that allow employees to negotiate their work hours as long they still finish all of their work. If you aren't one of those companies, you may fall behind.
Conclusion
As a hiring manager, you likely work tirelessly to keep your team intact. No matter what your role is, however, you can be an advocate for your fellow team members. If you don't feel that your company practices flexibility or facilitates open communication, for example, you can speak up and push those initiatives forward. 
Not even thinking about how to retain millennials yet, because you're still figuring out how to close them? Our tips onhow to become the company that millennials choose could be just what you need. 
In the last piece of our series, we will bring you tips on how to master university recruiting. We're excited to delve into the motivations of our next generation of workers; subscribe to our blog for a look ahead!