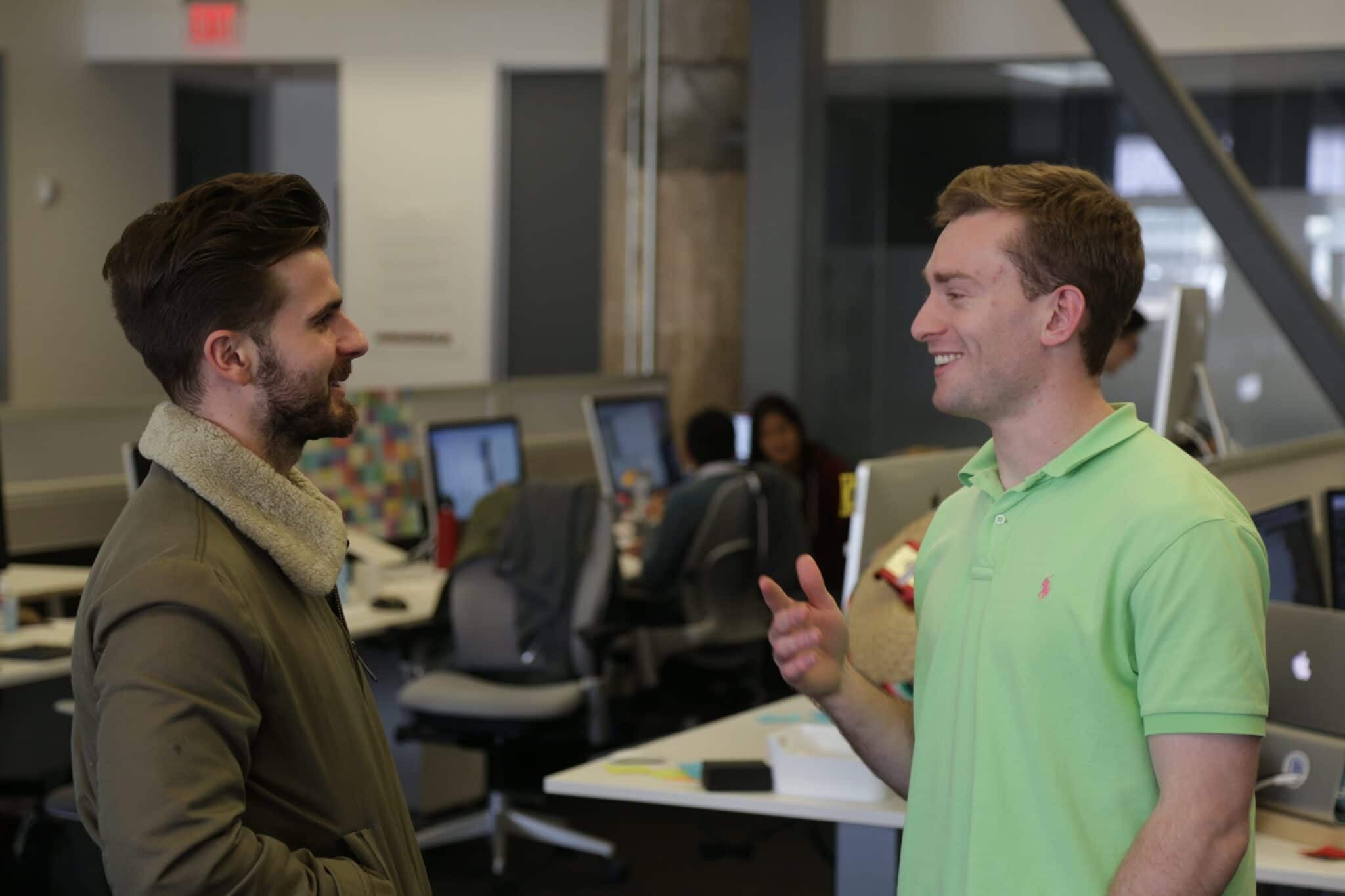 Top-tier talent is in high demand, and has a choice in where they work. Nine out of 10 professionals say a good interview experience can change their mind about a company they had doubts about. Providing a great candidate experience throughout the interview process can be the difference between your top-choice candidate accepting your offer, or that of your competitor. Win top-tier talent for your team by crafting a memorable experience for every candidate that walks through your door. Here are three ways to make sure you do: 
 1. Train your entire team
Every candidate interaction, from the first outreach to the offer, can impact the candidate experience — so it's crucial to set expectations with your entire team. While your recruiting team may be well versed in candidate experience, it may not be second nature to your receptionist, interviewers, or other employees the candidate may come across in your office.
Help everyone understand the importance of a great candidate experience, and train your team to provide one. Start your recruitment process on the right foot by personalizing your early communications with the candidate. During the phone interview process, make sure hiring managers and interviewers are prepared for the interview, and that they don't keep the candidate waiting. Make additional changes to your candidate experience as you see opportunities to improve. For instance, if a candidate tells you they had a difficult time finding your office, it would be a good idea to email directions to your office prior to the interview. Your goal is for every candidate to walk away loving you, even if they aren't the right fit.
2. Provide frequent, detailed, and personalized communication
Lack of communication is one of the biggest complaints candidates have about the recruitment process. Set clear expectations about your process upfront – and then deliver it. If you must deviate from your process, communicate changes with the candidate as soon as possible. Top-tier candidates are in high demand, and a simple phone call, email, or even a text message, can go a long way.
This is not only important for top-tier talent you want to hire, but also for candidates you don't. Once you make the decision to pass on a candidate, let them know so they aren't left hanging. An email will suffice for applicants, while a phone call with detailed feedback may be offered to candidates who made it further in your interview process. Timely communication is crucial to a good experience, so candidates speak positively about your company with their family and friends. Some may even use your feedback to improve, and come back to be your next great hire.
3. Create a memorable closing experience
Throughout your recruitment process, you should be learning about your candidate's career motivations and reasons for considering your opportunity. Use these to personalize your offer, and explain to the candidate why your opportunity is the right one for them. Some companies go a step further and invite the candidate to a happy hour or dinner as a closing tactic, so the candidate can get to know the team without the pressure of an interview.
The moment of truth comes once you submit your candidate offer, and you find out whether the candidate will accept it or not. If you don't hear back for a few days, the hiring manager should personally follow up to reiterate how excited they are to have the candidate on the team, and ask if the candidate has any questions or concerns. If there was someone else on your team who clicked well with the candidate, or an executive who met with them, they should reach out as well. When the candidate sees how enthusiastic your company is about getting them on board, they will become more excited about joining you. Carry this excitement through to the onboarding process to reaffirm that the candidate made the correct choice.
Conclusion
Candidate experience can be the difference between a candidate accepting your offer, or declining it for another. The best way to inform your candidate experience is to ask candidates for feedback – whether they were hired or not. Look for patterns and focus on the major improvements first, then continue to fine-tune your candidate experience with through minor tweaks here and there. Everything you do is an opportunity to stand out to top-tier talent — so get creative!
For more on how to create a great candidate experience – with real-life examples from companies including Netflix, Lyft, and Eventbrite – download our ebook.