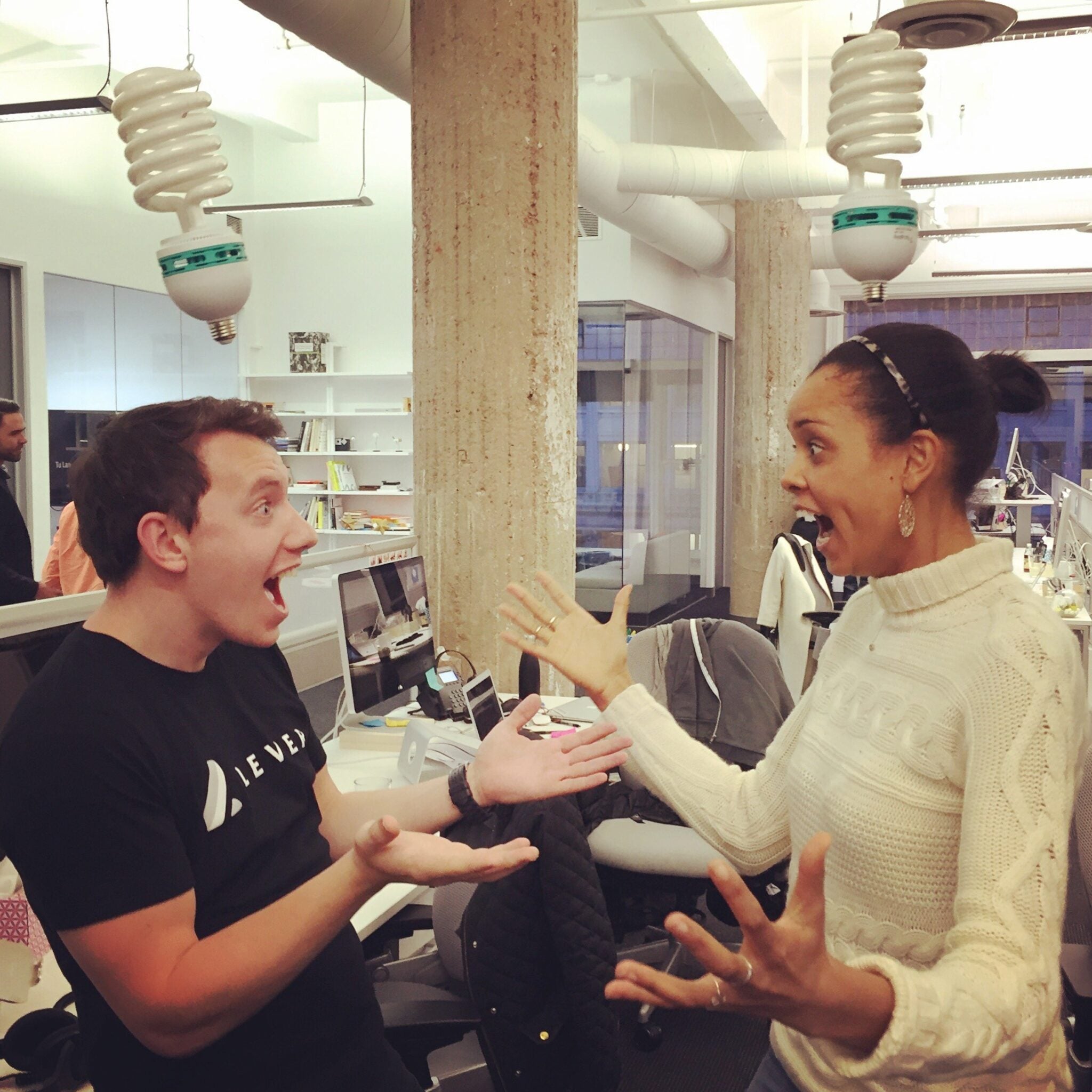 Defining your company values and culture is the first step in building a great candidate experience, because it's that essence which will make the experience uniquely yours.
By embodying your values and culture during the candidate experience, you'll naturally attract the right people. You also give people who don't feel an affinity with your culture the opportunity to self-select out.
However important, defining who you are isn't quick or straightforward. Nor does it mean guessing a few words that you think describe your company and plastering them on a wall. As leading Internet television network Netflix points out in their famous Culture deck, just about any company, even corrupt ones, can pay lip service to values. It's how employees internalize your values and live them every day that really matters.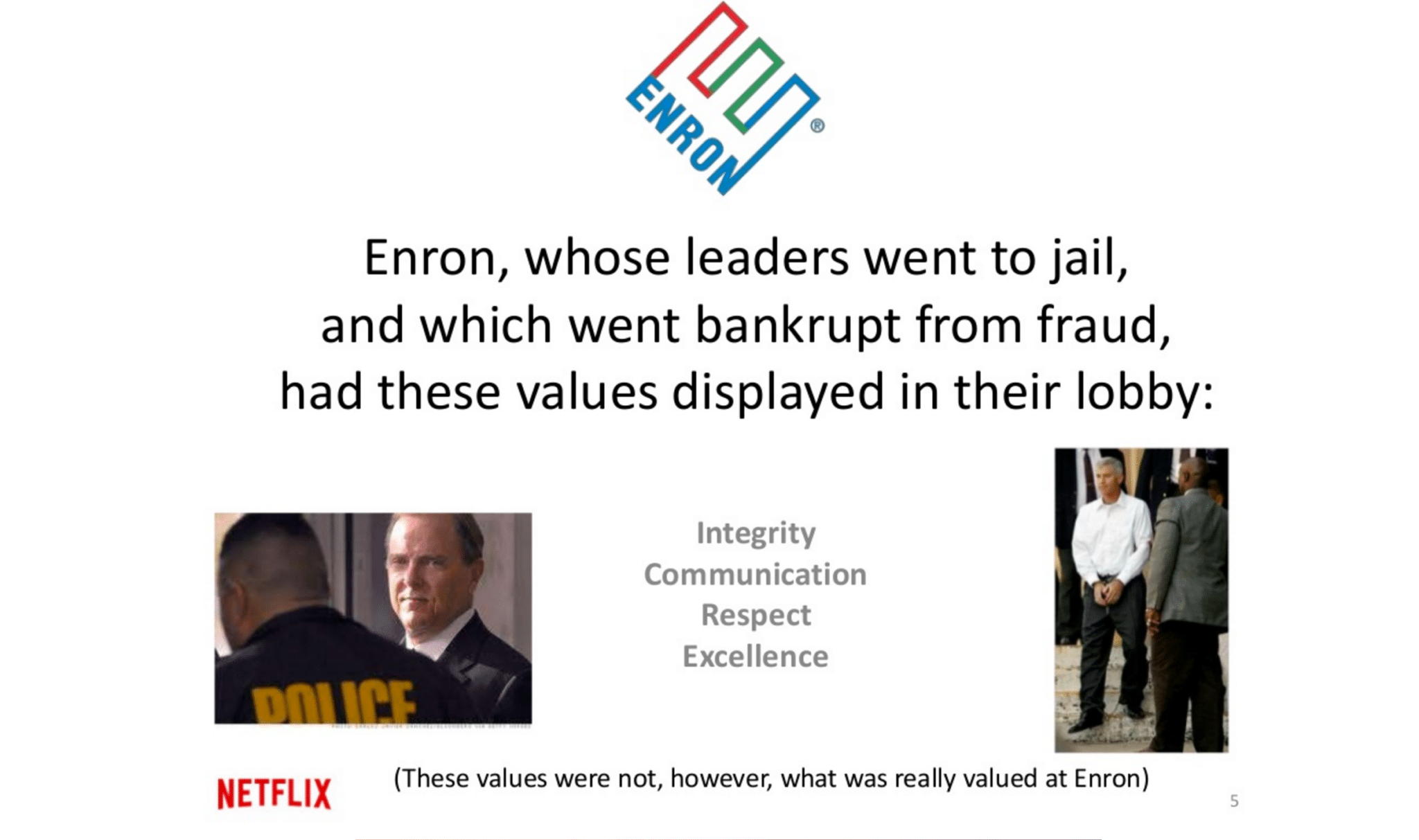 To get you started, we've outlined five key steps to defining and amplifying your company values.
And remember, don't rush the process. At Zappos (the company famous for creating unique approaches to talent management like abolishing bosses and paying employees to quit) CEO Tony Hsieh says it took a full year of emailing the company multiple times, gathering suggestions, and welcoming feedback to hone in on the values that were the most important to his employees.
1. Gather evidence: have a lot of conversations
You can't fabricate values out of nowhere, or force your company to embrace values you wish you embodied. The best way to get a true pulse on your company culture is to open up lines of communication with employees and find out what they're thinking.
Collect employee feedback through:
Team-wide surveys

New hire surveys

1:1 chats or emails

Group brainstorms

Feedback tools like Tinypulse

Hiring an outside firm to conduct interviews with the executive team
Sample questions:
What values best describe [company]?

What values don't describe [company]?

How would you describe the culture at [company]?

Think of employees / coworkers who represent your culture well. What qualities do they have? What about ones who don't?

What behavior does [company] reward?

What is your favorite thing about working at [company]? Least favorite?

Would you refer friends / connections to [company]? Why?
2. Dig for patterns, iterate, and finalize
Once you've collected all of the feedback, look for patterns. What recurring themes do you find? Are people expressing the same sentiment in different ways? Are there values you are definitely not?
It's okay if you can't walk away with a polished set of values the first time around. Whittle your list down, and circle back to your employees. Ask them which values resonate most. Talk to new hires, even candidates. Keep honing your list until you end up with a set of values you're confident represent employee sentiment and the spirit of your company.
---
Pro tip: Keep your values succinct. You want them to be pithy and repeatable. Two helpful questions to ask yourself are:
Will people remember this?
Will people say this around the office?For example, one of LinkedIn's six core values is "Act like an owner." It so embodies the LinkedIn work ethic that one ex-employee (Lever's CMO, Leela Srinivasan) says it was a high compliment during office meetings. "Joe really did a great job of acting like an owner on this one."
---
 3. Put a bow on it
After involving the whole team in defining your values, make sure they don't only exist buried in a Google Doc. Find ways to share your values and incorporate them into everyday life.
At the ridesharing company Lyft, for example, celebrations of their four core values are celebrated all throughout their San Francisco headquarters.

4. Reinforce through recognition
Finding ways to reinforce and amplify your culture and values is perhaps the most important step in the entire process. Your hard work will quickly be forgotten, and your posters and powerpoints. will ring hollow if you don't.
So, how do you save your values from obscurity? What works: highly visible and frequent employee recognition.
Eastwick, a technology-focused communications company, gives a monthly Quirky Award to an employee who embraces and displays the company's core brand attributes – one of which is "quirky." In a collaborative awarding effort, employees nominate peers, and the executive team chooses the winner.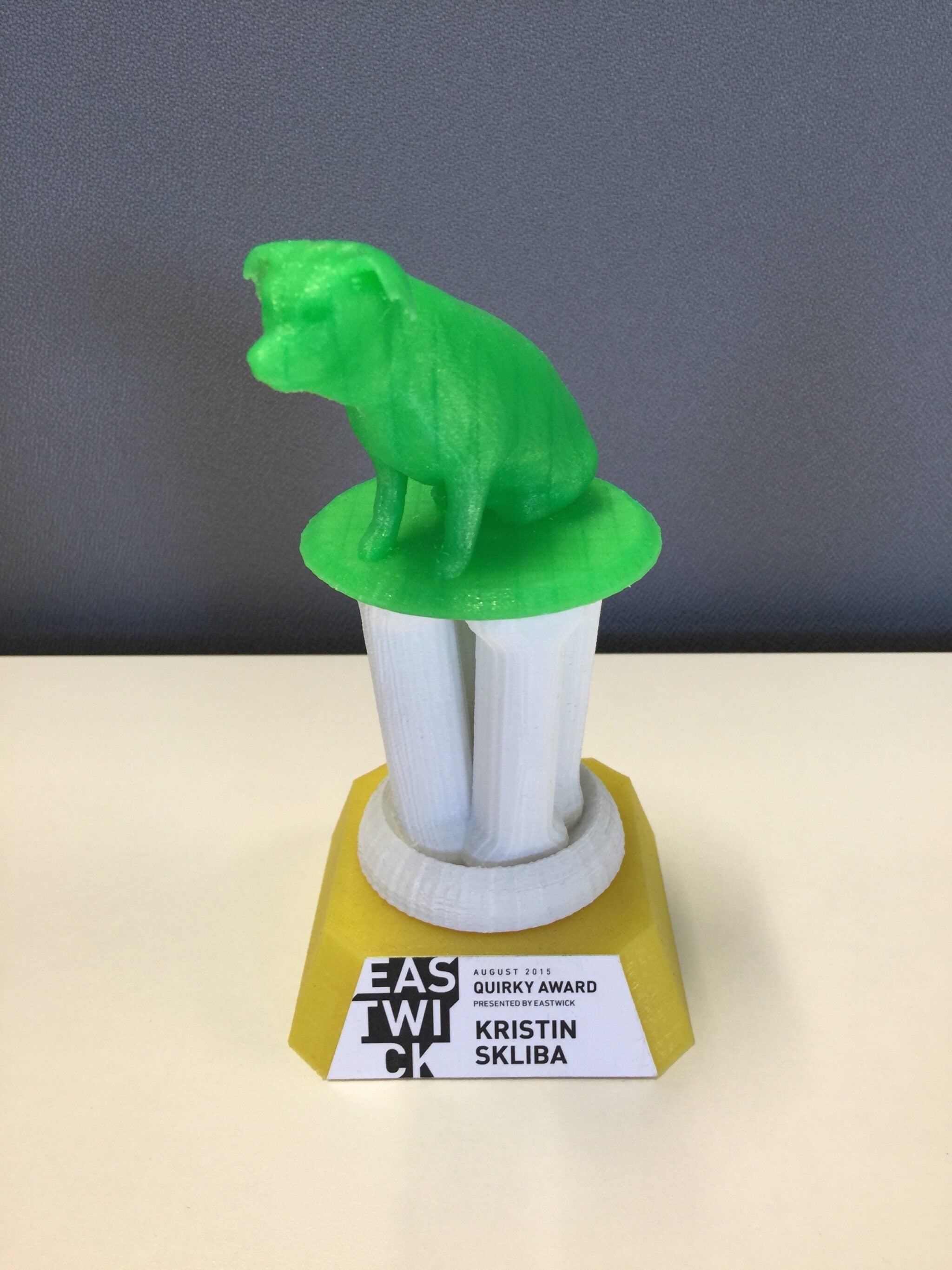 Even better, the award itself is a 3D print of their CEO's dog, Lucy, which carries much more meaning for employees than a trophy purchased from a store would. Lucy isn't a contrived effort to enforce values. Rather, she's an example of how small, fun efforts that capitalize on existing culture can further amplify it.
---
5. Calibrate
Defining who you are isn't a one-and-done process. Make sure you balance a desire to reinforce your values with a willingness to let them evolve. Lines of communication with employees should stay open through ongoing surveys, chats, and open discussion.
An annual survey can help reinforce your existing company values, and help you gauge any changes in company-wide sentiment. You can also time the survey with a company-wide meeting where you take the time to celebrate your values.
To see more examples from what companies like you are doing today to shape their values and create a strong candidate experience through their entire recruiting process, download our ebook, Connecting Your Talent Touchpoints: How to Build a World-Class Candidate Experience.