We know how important it is for the recruiting software in your HR tech stack to work together, especially when integrations and automation can remove administrative steps from your hiring process. The less data entry your HR team is burdened with, the more time you have to focus on the things that really matter, whether that's tailoring your outreach emails to prospective candidates or spending time on the phone selling a prospective new team member after extending an offer. That's why we're excited to announce our latest integration with BambooHR.
BambooHR is a leading provider of tools that power the strategic evolution of HR in small-to-medium-sized businesses. BambooHR's cloud-based system is an intuitive way for growing companies to track and manage essential employee information in a personalized HRIS. When you use Lever and Bamboo, HR managers have more time for meaningful work, executives get accurate, timely reports, and employees can self-service their time off using a convenient mobile app.
You can enable the integration with a single click, within the settings page in Lever. Once you've connected the two systems, upon moving a candidate to the "Hired" stage in Lever, a new candidate record will be created in BambooHR. Free up your time to focus on onboarding these new employees so you can make sure that a great candidate experience translates into an exceptional employee experience.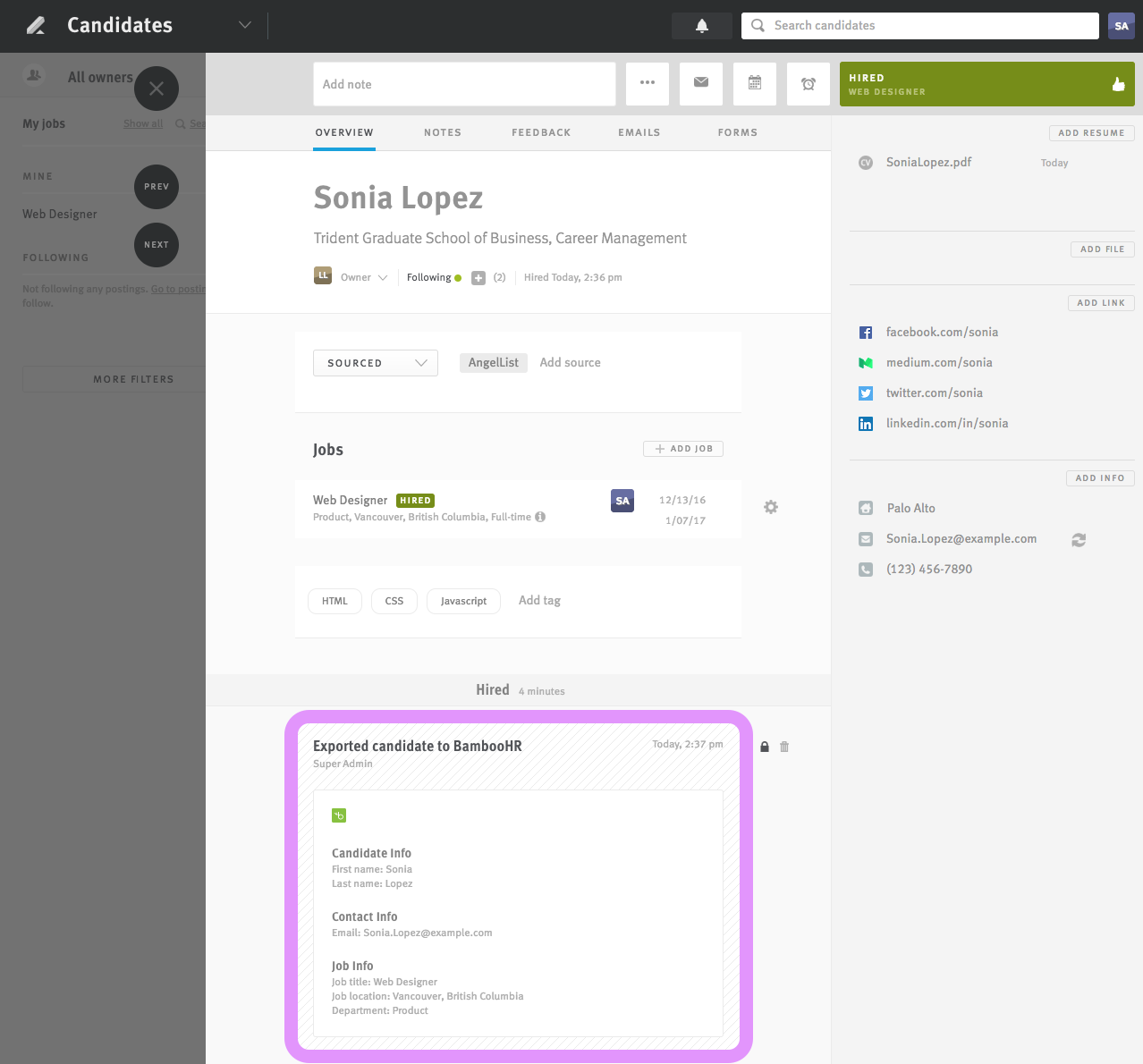 You can turn on the integration from the settings page in Lever, and check out our help article for more information.