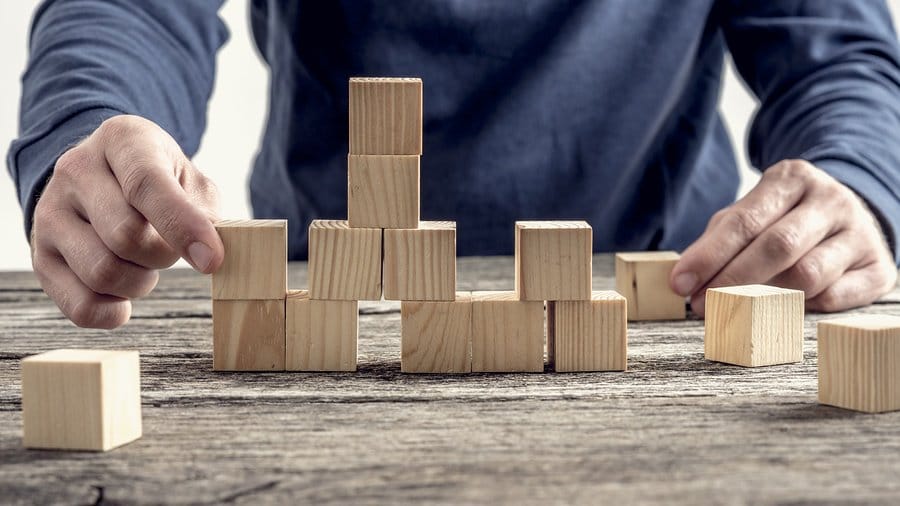 Searching for a job is a deeply personal journey for a candidate. During their search, they consider factors like who they want to spend their waking hours with, what their vision for long-term success is, and which company philosophy resonates most with them. For that reason, recruiting is often a long, complex sell.
How can you show a candidate that your company offers what they're looking for? An unparalleled candidate experience.
As we learned from recruiting expert and Founder of Red Pill Talent Ed Nathanson in a recent webinar, candidate experience is make-or-break. Here are 7 steps you can take to ensure that your candidate feels valued from beginning to end of your interview process:
1. Set first response time goals 
Most companies send an immediate thank you to each candidate they touch, yet Ed says that 50% of people in one survey never heard back on the status of an application. While you may be tempted to invest in later-stage candidates, you can't dismiss the candidates who aren't a match for your needs.
To respect your candidates, respond to each applicant within 48 hours. Whether you decide to move forward with their application or not, tell them what the next steps in their process are. When you were in the midst of your own job search, did you want to wait a week to hear what the team was thinking?
Think of every candidate as a potential customer. If they have a negative interview experience, they will not buy your product, and they may tell their friends and family not to buy your product either.
2. Give candidates a face(or voice) to a name
As a recruiter, you may be juggling 12 requisitions at a time. Maybe you want to hire six sales reps by the end of the quarter. Still, you have to focus on the candidate that is right in front of you. Even if you can count on a hiring manager to welcome them, remember that your name has been showing up in their inbox. Candidates will want to meet you in person, and two minutes of your time will show them that they have an advocate within the company.
Relatedly, Ed recommends that you call candidates whenever you have an update to give them. While the phone call requires minimal effort on your part, it speaks volumes to candidates. Over the phone, you can convey emotions such as compassion, warmth, and excitement. This is a much more difficult feat to accomplish through email. 
3. Continue consistency of brand promise
Say you have painted this quirky, innovative picture of your company to your candidate, and they come into a traditional, rigid environment. You will lose their interest. If the people they talk to aren't like the people you described, you will lose that candidate. Every experience you create for your candidate, from the tour you give them of the office to the way a hiring manager greets them, should be consistent.
Ed uses the metaphor of buying a car to communicate this point. One big purchase in a person's life is often a car, right? Say a car brochure arrives at your doorstep, and it looks like the car of your dreams. Then, you see that same car in a commercial and it looks even sleeker and sexier. If you then went to the dealership and the car didn't match what you saw in the brochure or commercial, would you buy it? No. Don't be the used car salesman, Ed says. Sell the Mercedes from beginning to end, instead of the beat-up, rusty used car.  
4. Train your interviewers
As a recruiter, you are the resident expert on interviewing. When you open up a new requisition, organize a workshop with your interview panel to hash out what your ideal candidate should look like. Afterwards, create a structure for the interview and give the interviewers different areas to focus on. No candidate wants to interview with 4 or 5 people and have the same conversation multiple times. You can, for example, have one interviewer focus on culture, one focus on technical skills, and one focus on the candidate's current role. This way, you and your interviewers learn more in your assessment, and the candidate has a far better interview experience.
5. Get creative!
As often as possible, ask yourself what you would want out of your interview process. This will help you think outside of the box. Ed once worked at a company that sent candidates bamboo plants with the note: "Thanks for your interest in growing a career with us." Talend  sends a personalized thank-you note to every candidate who interviews even before they make a decision. When you walk into Cloudlock's office, you see a screen that features rotating employee spotlights. Ed even mentions the welcome gifs that we make here at Lever for every person who joins our company. Small gestures like this tell candidates that you appreciate the time they've invested in your process.
6. As Ed says, "
Learn you must, survey you will." 
Your candidates are your customers. If you are not asking them about their interview process, you are not thinking like a marketer or salesperson. Sending survey questions to candidates does not cost money, and you can reap enormous benefits from analyzing the answers. Effective questions include: "What did you think of your greeting when you came on-site?", "What can we do better in the future?", and "What did we do wrong?". The format of your survey should align with the candidates' impression of your company. If you promote a "quirky" brand, don't ask these questions formally. Once you've gathered this feedback, you have the recruiting software tools you need to create a more streamlined process in the future.
7. Give feedback in the right way 
Delivering feedback to candidates is essential. According to Ed, the number one complaint that respondents give to any candidate experience survey is that they don't hear anything back from companies. If executed properly, "feedback is a gift." Make sure to keep it high level and wrapped in positive overtones. Here is one example: "Thank you, candidate, for coming to meet the team today. We enjoyed meeting you, and we think you are an incredibly qualified candidate. For this role, however, we found a candidate who is slightly better suited to our needs at the moment. We hope you don't mind if we reach out in the future should we find a role that is a better fit for your skills." Never tell a candidate, "Someone found you abrasive." or "We didn't think you had enough skills." Even if you can't tell candidates details from your decision-making process, it is important to give them enough information to know whether or not they should apply in the future.  
Conclusion
When you make a major purchase, such as a house or car, you tend to buy from the person you connect with. Similarly, candidates will join the people they establish relationships with. If you want to hire top candidates, craft each candidate experience with intention. 
For more insights on how to create a world-class candidate experience, check out our recent blog post:5 Ways to Make Every Candidate Touchpoint Count.