Shortcuts, hacks and other processes to inspire more efficient, speedy services are essential in our hypercompetitive, hustle world.
Recruiting in and of itself is a hustle business, exacerbated even more by the intensity in this competitive candidates' market. Finding, assessing, courting, interviewing, negotiating and ultimately landing that needle-in-a-haystack is not easy, at best, and can be a brutal challenge, at worst. 
This is why identifying and capitalizing on processes and tools that will add value to recruiter productivity and the ability to meet objectives is essential.
1. Boolean Searches will save time and effort when sifting through resumes.
What is a Boolean Search? According to Tim Fisher, General Manager of Lifewire, "A Boolean search, in the context of a search engine, is a type of search where you can use special words or symbols to limit, widen or define your search.
This is possible through Boolean operators such as AND, OR, NOT, and NEAR, as well as the symbols + (add) and – (subtract)," to drive broader results or decrease unrelated results, continues Fisher.
"While advanced technologies can often seem like the solution to your information saturation problem, there's a tried and tested method that you may be overlooking," according to Tips and Tricks for Using Boolean Search in Recruitment, where Brendan McConnell develops an argument in favor of Boolean search recruitment. 
While most experienced recruiters are using Boolean search in one form or another, McConnell's in-depth primer provides a solid refresher as well as some techniques that may be new to you. For example, the asterisk, which is used to widen a search, can be placed next to the root of the searched-for word, thereby expanding to include all variations of the word containing that beginning.
Using the search string:
admin*
… would bring up results for administrator, administration, administer, etc., according to McConnell. 
The tilde ~ symbol can expand or trim down your search results, because it includes synonyms of the keywords tagged with the tilde. 
Here's McConnell's example: 
To find a resume, CV, curriculum vitae, etc. for a Marketing Manager, you might type the following string:
~CV "marketing manager"
A Boolean search can be used multiple times within the same candidate search to accelerate your productivity. Perhaps your initial research returns numerous candidates related to the words you entered, but they don't precisely reflect your target candidate. Continue inserting additional Boolean operators to tailor a more explicit outcome. 
In sum, understanding how to apply Boolean searches can help you save time while outcompeting other recruiters to land today's best candidates.
2. Mobile and social networking optimized applications as well as metrics-imbued processes help abbreviate the recruiting timeline. Keeping your high-volume hiring process short and sweet—for both candidates and recruiters—is the name of the game, according to Ji-A Min, Head Data Scientist at Ideal, in 4 Innovative Strategies for High Volume Hiring.
Min's focus on a candidate-first job application process reinforces the idea of using social networking sites as a strategy to streamline your processes by "being where your candidates are;" e.g., Snapchat, LinkedIn, Instagram and Twitter.

For example, current trends show Gen Z preferring networks such as Instagram, Snapchat and YouTube, and both Millennials and Gen Z actively taking steps to avoid ads, according to a study on media consumption habits of younger consumers by VisionCritical, the customer insight platform for customer-centric companies. Moreover, Gen Z uses their smartphone more than their laptop, while millennials spend more time on their desktop than on their smartphone. Being aware of these preferences and behaviors can further help recruiters know where to go and what marketing methods to deploy for specific searches.
Min also encourages recruiters to consider mobile-optimized, 1-click application processes to accommodate the growing number of job seekers—as many as 80% in some occupations—who use their mobile devices to job hunt. Min references McDonald's initiative in rolling out a Snapchat career page to create 10-second Snaplications, a strategy they began in their Australian market.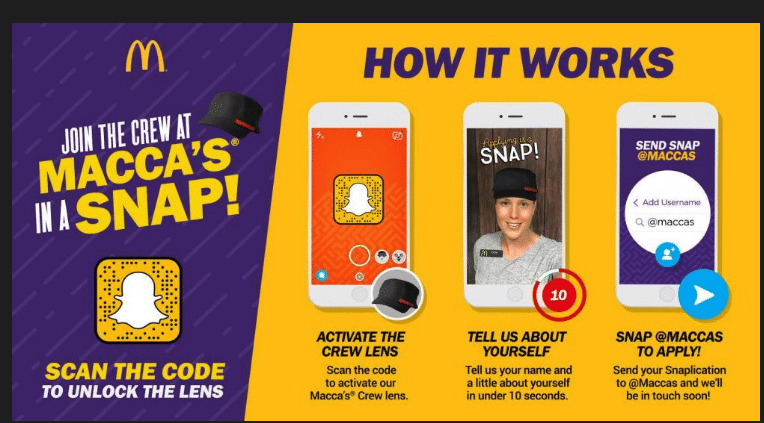 Moreover, using recruiting metrics is another tip Min offers to shortcut processes. Because job boards and aggregators are the most common source of hire, she recommends using a granular assessment process to select which boards/aggregators to invest in.
She also advises to "track conversion rates to eliminate unnecessary steps," citing LinkedIn's success in eliminating one of three interview steps after analyzing data that supported this choice; i.e., the data showed 90% of candidates who scored a 3 during the phone screen advanced to the third interview, and thus eliminated the need for a second interview for those candidates.
3. Leverage candidate-engagement templates to rev up candidate interest. Having easy templates to draw upon and send candidates at the right time is an awesome shortcut to nurturing a passive talent pool, especially around the holidays when they might not be looking and companies are still ironing out their hiring plans. Lever's nurture templates offer easy-to-tailor content that is always at-the-ready as the competition for top candidates continues to accelerate.
4. Mine mission-critical information from the experts. In other words, recruiters may want to beef up their knowledge bank by interviewing people already in the role for which they will be hiring. Really understanding the unique skill sets and culture-fit attributes of someone already doing the role for which you are recruiting will help aim your sourcing more precisely and efficiently.
This is especially important when hiring for more complex executive roles, where deeper business and leadership acumen are required. According to the article, 3 Ways to Hire Top Executives Faster, "Consider reaching out to your network to speak to people who have a similar role and ask them questions to familiarize yourself with the skills needed in the position and what type of person would be suitable in a business at your current stage and industry."
5. Published frequently asked questions (FAQs) at your careers site and/or to send to potential candidates, helping thwart application and interview process inquiries. PointClickCare offers a downloadable, focused overview describing how applicants can apply for open roles, what to expect once they've applied, how to dress for the interview and even where to park once they've arrived at the interview door. Moreover, their document describes the communications protocol between candidates and recruiters after a resume has been shortlisted. In addition to the downloadable, PointClickCare also has a helpful video that covers key interview prep tips!
While these tools decrease the number of phone calls, helping save recruiters time, they also help candidates succeed in the application and interview process, which creates good will between the company and candidates.
Pro Tip: Read how PointClickCare fell in love with their recruiting software here, and how they are able to leverage it to the fullest to hire the right candidates faster; e.g., time-to-book interviews was cut from 2 days to seconds and time to receive manager feedback was slashed from 1 week to 48 hours.
6. Get to the core of a candidate's qualifications quickly. If a candidate is not interested, for whatever reason, maybe the timing isn't right or they are risk averse, then it may be wise to remove them from consideration versus trying to persuade them to join your start-up team.
The company, Unusual Ventures, is democratizing building a company at the seed stage via a series of articles. One such post, Recruiting to Win at the Seed Stage, is written by Jayanth Gummaraju, co-founder/CEO of Banyan Security, and discusses building and scaling a great team.
Gummaraju's tips include recommending that you make the qualification process a two-way street. Assessing the candidate's probable interest in the role alongside your interest in the candidate will save time in the long run. Accepting that timing or risk factors may not be a fit for certain candidates and moving ahead to more amenable people saves time for everyone.
"By implementing better qualification processes upfront, we went from a narrow funnel approach to a wide cylinder approach, which led to better conversions and more efficient use of our time," says Gummaraju.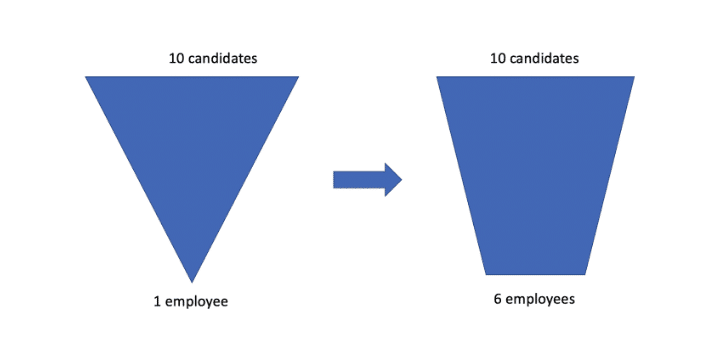 7. Ensure your sourced candidates are being tracked. Check out Lever's eBook, 11 Sourcing Hacks to Hire Faster, where you'll find tips like: "Ensure your sourced candidates are trackable. Be sure that whatever platform you use easily tracks sourced candidates within your applicant tracking system and integrates with top sourcing tools like LinkedIn."