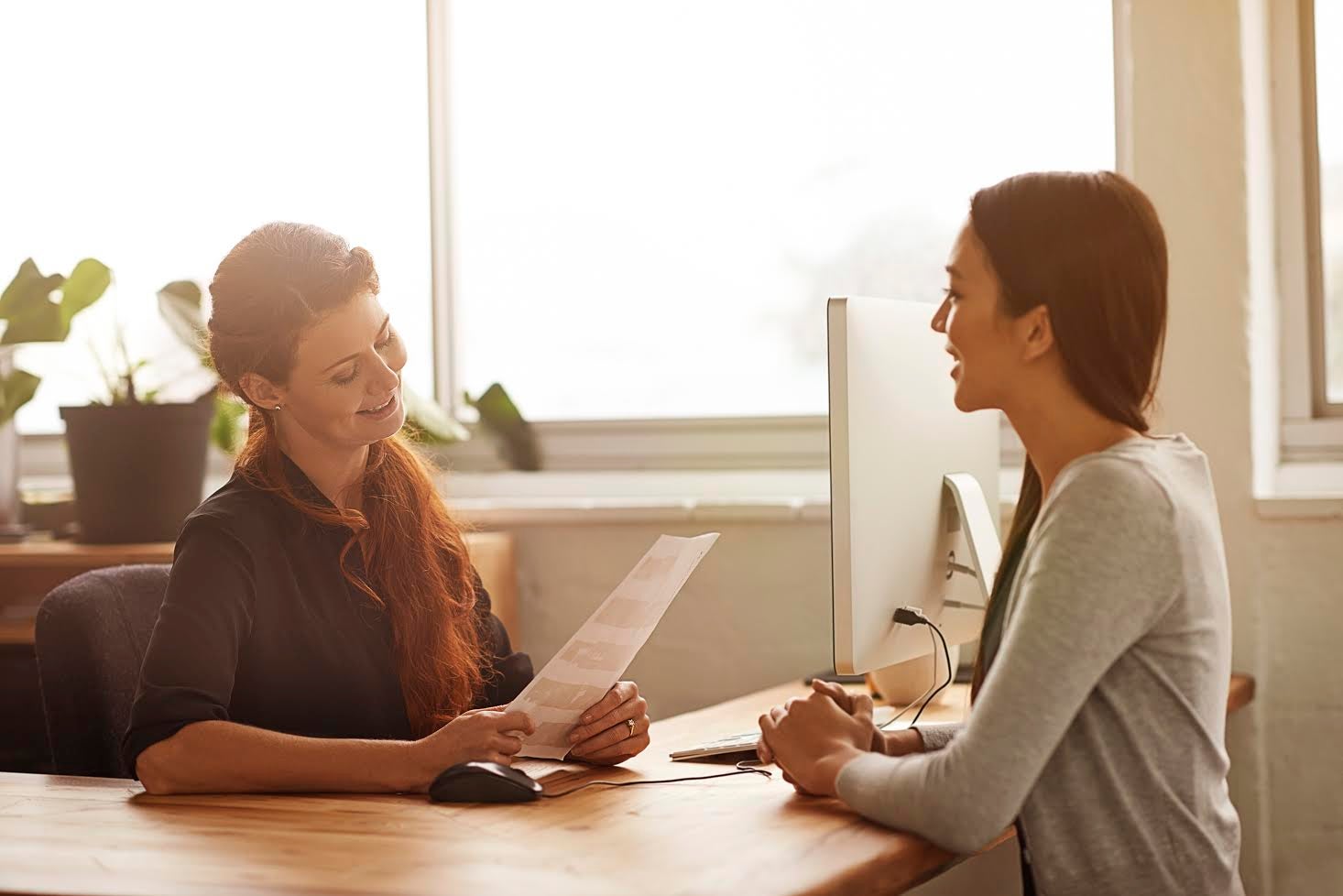 If you've been a candidate before, you likely remember moments of uncertainty and anticipation as you assessed one company after another. Even with this perspective, however, it's difficult to get specific about the steps you should take to build a positive experience for your candidates.
In our webinar with Human Capital Institute this week, we sat down with Lever's Director of Recruiting Amanda Bell to hear her go-to strategies for building rapport with candidates. After several years of recruiting experience, Amanda has learned that candidate experience is the backbone of every interview, and the small gestures you extend throughout your interview process make all the difference.
Extend the reach of your company persona
In Amanda's experience, one powerful yet simple way to communicate the special parts of your culture is to blog about them regularly. Low-cost and low-pressure, blog posts are a way to establish yourself as a thought leader rather than just a company with a product. If your company is passionate about promoting diversity and inclusion, for example, use your blog to explain why you think it's important. Your blog is the perfect place to paint a picture of your company values, mission and personality. 
You can create more content than the New York Times, but you still have limited control over the public perception of your company. According to Amanda, 54% of candidates read reviews online, so you can't underestimate the power of Glassdoor. Candidates see these reviews as uncensored insight into your company. Reply to positive reviews and say thank you, but also respond to negative ones to see how you can improve your future processes. Glassdoor helps you understand what's working and what's not.
Simplify your application process  
As an employer, it's in your best interest to streamline every process for your candidates, and filling in the blanks of an application is among them. "If I'm a job seeker, I don't want to keep answering security questions," says Amanda. Similarly, endless blank boxes for personal information may deter a candidate from filling out the rest of their application. Handy features like "Apply with LinkedIn" come into play here, because the candidate can click a button to input background information. And if your company has supplementary questions, this frees up brain space for investment in that part of the application.  
Finally, make your careers page mobile-responsive. Not only do you want to make it easy for candidates to apply; you also want to encourage your employees to refer former coworkers and friends. We don't always have laptops in front of us, but these days our phone is never far away.
Establish expectations with your hiring managers early
Have you ever been really excited about a candidate, only to discover they don't meet your hiring manager's bar at the end of their process? Well, when you reach alignment with your hiring manager before interview processes even begin, you save yourself that ultimate disappointment. Amanda suggests that you sit down with your hiring manager and browse LinkedIn profiles or screen resumes. That way, you can understand which qualities and background they value in a candidate. You may want to emerge from the session with answers to these questions: "How many interviews can you conduct a week?", "What should our hiring process look like?", and "What should the equity/salary package be?".
In that same session with your hiring manager, establish a standard deadline for candidate feedback. Here at Lever, we like to gather candidate feedback from the team within 24 hours, says Amanda. That way, none of us forget important details from the interview, and we are able to move more quickly with our candidates.  
When it's time to schedule interviews, don't get discouraged by a hiring manager's full calendar. When there's hardly any white space in their calendar, go back to the expectations you set with them in that initial session. How many interviews a week did you discuss? If they expressed a willingness to interview regularly for the role before, check in now to see which meetings can be pushed back a couple days. If necessary, you can ask the candidate for more flexibility, but hiring managers are generally willing to accommodate when possible. They want to fill the role just as badly as you do.
Your team can be your greatest resource
Candidates are information-gatherers, and your team is an illuminating resource. Together, your team members hold a wealth of insight that candidates value. While the information that you, the internet, and hiring managers provide is useful, nothing quite compares to hearing from a team member who currently has their future responsibilities. In order to get your team involved in the process, notify them when candidates come on-site. Candidates may see your team's greeting as indicative of how welcome they'll feel when they join your company. Here's the added bonus: employees will greatly appreciate your transparency into the recruiting process.  
Practice transparency at every turn
You are assessing candidates to see if they meet the high bar you set, but don't forget that they are assessing you too. You will be much more successful with coveted candidates if you leave plenty of time for questions at the end of your interview. This gesture shows that you value their time and acknowledge that the job search is a two-way street. "I like to end every call with: 'Anything else? What can I help clarify for you?'" says Amanda. "It's basic, but extremely important."
Discussing compensation can become very tricky very quickly. It's important to discuss it early though. "I tell candidates right away if they are out of our bandwidth. That way, they're not surprised or disappointed with our offer at the end of their process," says Amanda. Once you do make the offer, educate your candidate on your company compensation philosophy. Tell them which factors went into the salary decision, and show them that you're not pulling numbers out of a hat. Candidates are less likely to negotiate when they have all the tools they need to make a decision.
As a recruiter, you are likely compelled to give candidates all the information you have at your disposal. Still, encourage them to do their own research. Inevitably, the insight you give them is through a certain viewpoint. Through research, they can absorb a wide variety of perspectives. "But know what the candidate is going to find when they research your company," Amanda warns. " Are you proud of your funding? Did you have negative press?". Either way, you should be aware of what the public is saying about your company.
Close the loop with candidates
Say you've taken a candidate through your interview process and need to make a hiring decision, but you don't want to pester your hiring manager. Wait too long, and your top-tier candidate may accept an offer with another company. Of course, the candidates who don't move forward also deserve your respect. When people have a negative experience, they will tell more people than they will about a positive experience. Whether you decide to hire a candidate or not, respond to them quickly and thoroughly at every step of their process.
To show candidates that their feedback is important, solicit it. More often than not, they will have ideas about what could have been crisper, simpler, and more transparent. Amanda knows that feedback keeps her humble. After she asks for it, she considers how she can refine her interview process. If it's actionable, she will often take the information back to her team so they can think about which changes to implement.
Your work isn't done once the offer is signed
In fact, your work to make your new hire feel special has just begun. Amanda is an avid fan of Lever's "Welcome gifs". She remembers receiving her own, and feeling like Lever truly cared. With that gesture, I could see that the company thought of me as an individual rather than someone who was filling a seat, Amanda remembers.
Once you've sent out your company's version of a welcome gif( or your own gif if you like the idea!), facilitate a smooth transition to onboarding. It's easy to move on to your overflowing pipeline once your candidate has signed their offer, but remember how nervous and wide-eyed you were on your first day. Onboarding can sometimes live in no man's land, so make sure someone is owning the process.
Conclusion
A stellar candidate experience is defined by much more than a smooth on-site interview. As Amanda reminded us, it encompasses everything from your company persona to your new hire's first day. We hope Amanda's advice helps you think about how to make every candidate feel valued.
To hear all 20 of Amanda's quick tips and tricks, you can find the full webinar here.