Another year, another Polish Party. A beloved Lever tradition, Polish Party is the annual block of time our Product and Engineering teams devote to deploying a series of small but significant improvements that delight our users.
Throughout the year, our customer-facing teams compile feedback and develop a list of recommended updates to make our system run smoother. Our engineers have been hard at work tackling this year's list, fine-tuning the Lever system, and polishing our feature set. Though many of these enhancements are behind the scenes, there are 7 new additions that you definitely don't want to miss:
1) Increase open rates by sending emails at a specific time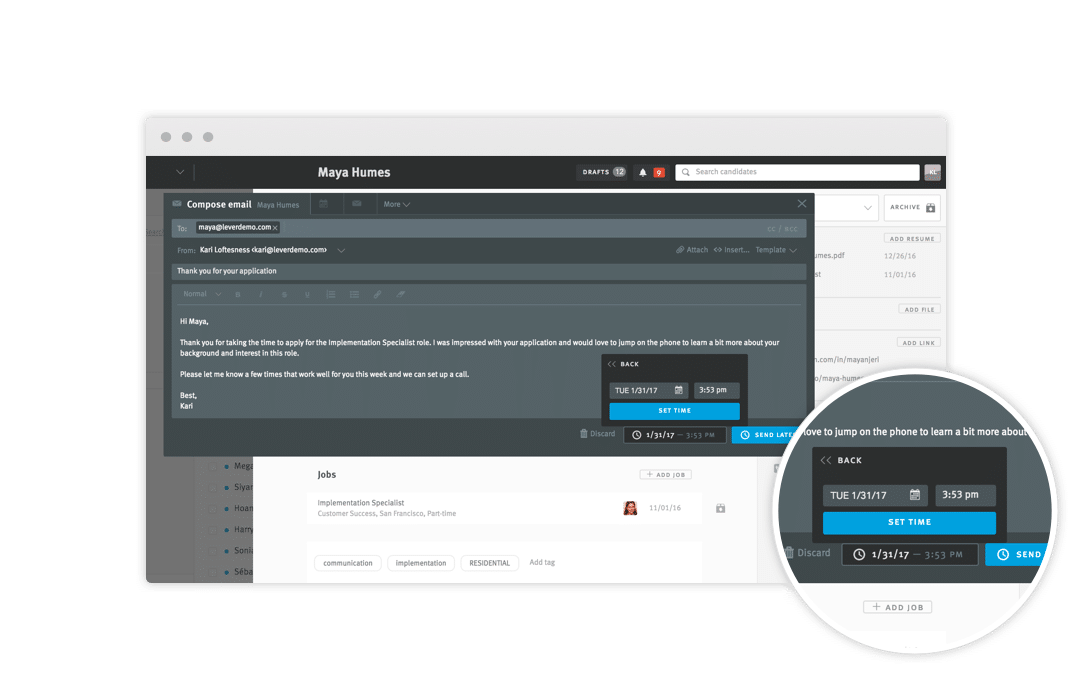 Catch the attention of your candidates and make emails feel more human by sending them at an exact time. Schedule your emails for later in the day or 3 weeks from now – whatever will engage the candidate you're trying to reach.
2) Transfer offer information fluidly from Lever to your HRIS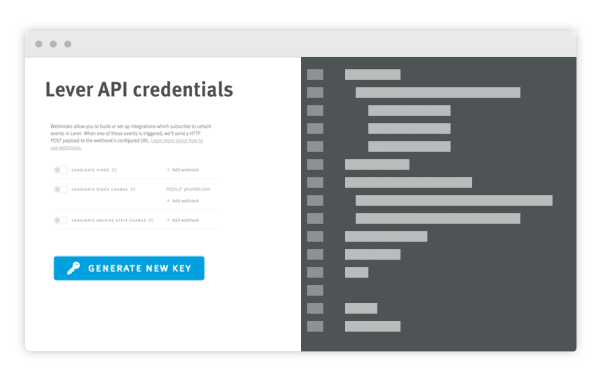 Work faster across systems by eliminating the back and forth. With the latest update to the Lever API, you can now pass information from Lever offer letters straight into your HRIS, making integrations even smoother.
3) Send emails faster with auto-populated email addresses
Don't waste time typing in your team's email addresses. Lever's email editor now automatically populates user email addresses, so you can move quickly and minimize the manual work.
4) Keep track of recently updated profiles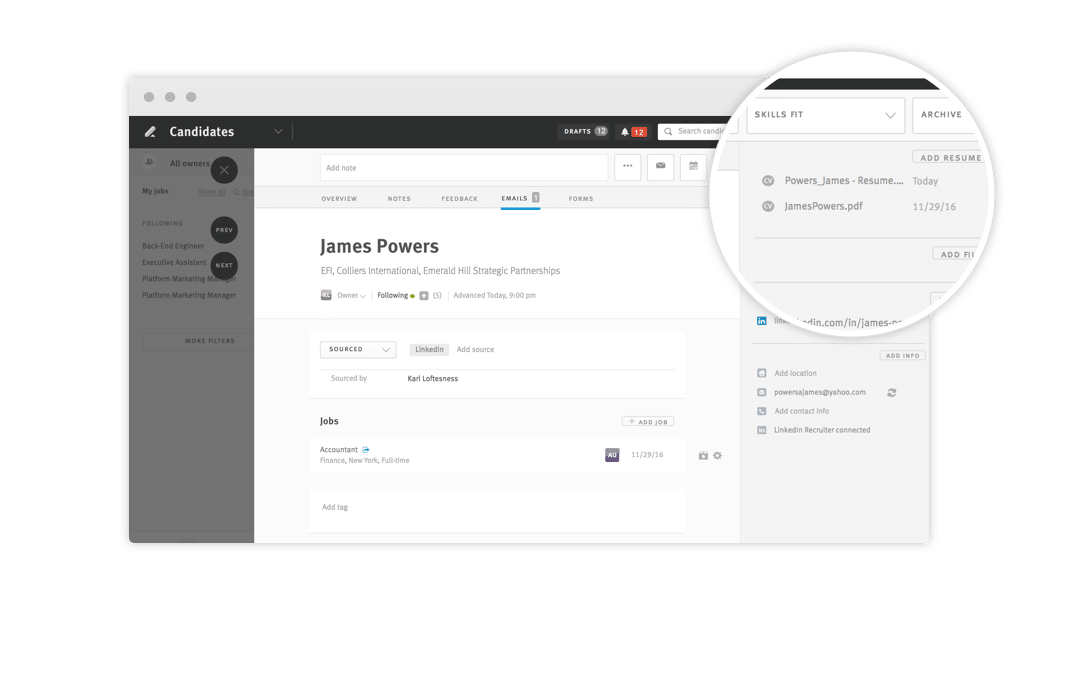 Easily revisit candidates when you have new information to add to their profiles. Those that have been archived will automatically be moved into an active state when you update their profile with a new resume.
5) Personalize emails quickly with the "Newest Job Posting" token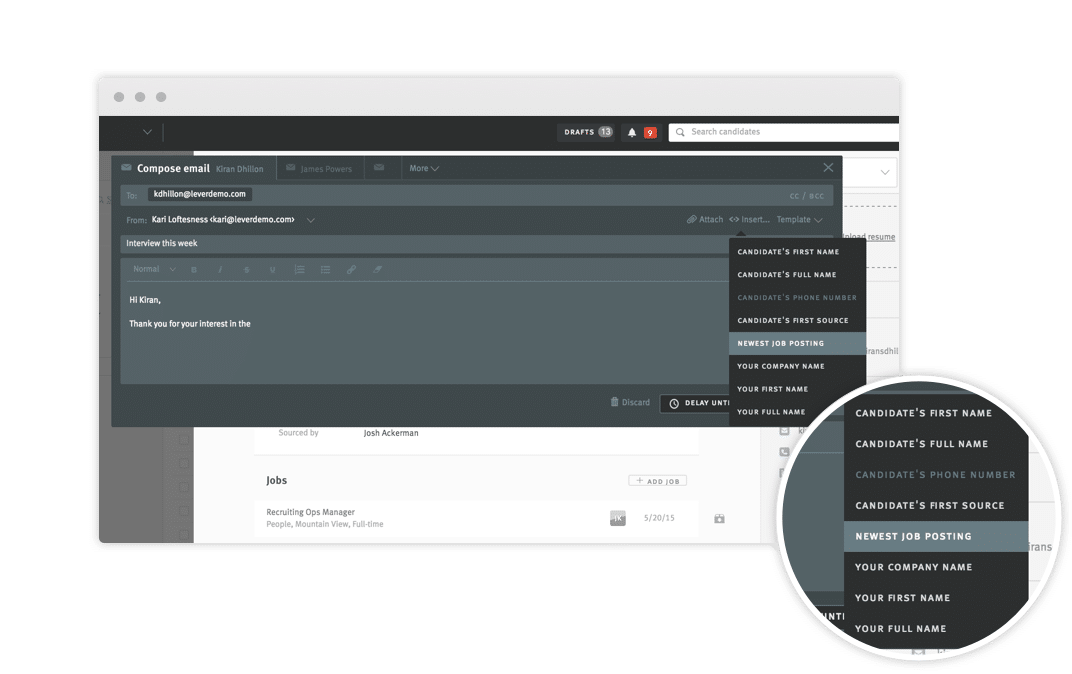 Add a custom touch to individual or bulk emails by inserting the "Newest Job Posting" auto-text token. Emails will automatically populate with the latest job posting that's been added to that candidate, so you can feel confident you're reaching out to them about the most relevant role.
6) View which integrations are enabled at a glance
Clearly see which integrations are active and which need further setup. Integrations that have not been successfully enabled are now marked with an orange (instead of green) toggle and display the relevant error message.
7) Check if compensation has been approved before you send an offer
Rest assured that you're sending an offer with approved compensation. If you're using Requisitions in Lever, you'll receive a warning when you create an offer with a compensation amount that falls outside of the associated requisition's approved compensation band.
***
We're always looking for ways to streamline workflows and make the lives of our users easier! If you use Lever and have feedback to share with our team, send us your thoughts here.