This is a guest post by Zvi Goldfarb, Director of Hiring Innovation, Employer Branding, and the Digital Recruitment Lab at VEON. 
You know the saying that employees are a company's most valuable asset. We agree.
But how do you make sure you're bringing in the best people? After all, a bad hire doesn't just leave you with a sad face (nobody wants a sad face), it costs the company a lot of resources.
At VEON, as a way to improve our recruitment efforts, we actually sit down with our engineers to discuss how we can do a better job at attracting top tech talent. And yes, we do bring coffee, tea, and sweets to the conversation. What's a conversation without those things?
Anyway, here are 6 tips we've gathered from our software engineers and developers about how recruiters can do a better job. See if you agree with these — and if there's anything you'd like to add!
1. Read the resume — you'll see something cool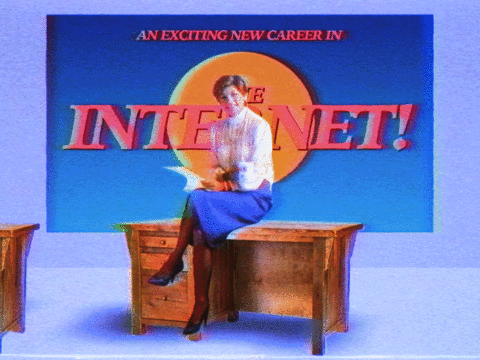 Most recruiters do keyword searches to filter out unqualified candidates. This is good, but doesn't necessarily help you pinpoint the best engineer for the position.
"It's flattering that my skills and experience get the attention of so many recruiters, but please read through the resume/social profiles to know more about me. Don't just keyword search and send a generic message," suggests Andrew, a test automation engineer.
Sometimes what you find in a resume may do more than tell you if the person is a good fit for the job. The content could be inspiring, unique, or even funny.
"I have a friend who actually includes a catch in the middle of his resume to see if recruiters read it. He writes that he makes a really nice Ukrainian borscht," describes Andrew.
Now, that's cool.
2. 140 characters or less

"Do it Twitter-style," exclaims Adnan, a DevOps engineer at VEON.
Adnan is right. Too often, recruiters write crazy long emails — and they simply aren't read.
In fact, research suggests that the best emails are brief and straightforward. Recruiters should remember this.
"Recruiters should establish a connection without sounding aggressive. The Talent team at VEON originally got my attention because they simply sent a message that said, 'Let's talk about an opportunity!' I was like, 'Okay, let's talk!' It was short and casual — and I liked that," recalls Adnan.
3. There's a person behind the screen!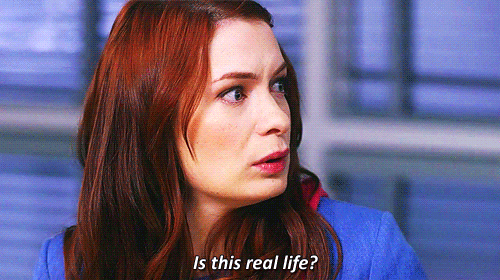 Recruiters should do a real search of the person and explore social media profiles, like those on GitHub, Stack Overflow, and LinkedIn. By finding common contacts, knowing about their career ambitions, and understanding their interests and hobbies, a recruiter can customize the first pitch to the engineer.
How about that for 21st-century recruiting?
Our team members think this strategy works — as long as it's done in a professional way. After all, both the recruiter and engineer may enjoy flying drones on the beach or eating way too much ice cream, but the whole conversation shouldn't be about those things. There's a job to discuss here!
"Go beyond just learning the name and seeing if the person has the qualifications. Learn something unique about the person, and make the approach in a direct, friendly, and personalized way," says Julia, an iOS developer.
At the same time, recruiters should be concise the first time they contact engineers.
4. Do you really need a novel?
Unless you're looking for the next Shakespeare, you don't really need a super-long application. Because almost anyone can put together a solid resume and write a decent cover letter about why they'd be a good fit (with flowery compliments to the company included).
Unfortunately, too many HR departments want a novel. A study by Glassdoor shows the application process is longer than ever.
"Please don't ask me to write a novel. Too many companies do this and it really turns me away. Instead, recruiters should want to see the programming work I've done and what excites me," suggests Adnan.
In short, recruiters should place emphasis on the code portfolio — and not waste time asking people to write what they can do.
5. Talent + Teamwork = Greater Productivity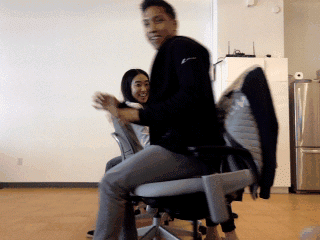 This equation isn't difficult to grasp. But it's true — exceptional teamwork among exceptional employees leads to  exceptional results. Sorry for all those 'exceptionals'. But you get the point.
For recruiters, this means showing that the team functions and collaborates well — from HR to product to finance (and everything else).
"Ideally, in addition to the recruiter, a few different people at the company, especially those you'll be working with, meet with you to discuss the job. By making it a team game, recruiters can show they're a balanced, efficient organization. Of course, those doing the recruiting must be in sync with one another," notes Julia.
The best engineers are great team players. So, show that your team plays well together during the hiring process. That's how we got Benny, a UI/UX designer, to join VEON.
"I am inspired by the journey VEON is taking (from telecom to tech). VEON is committed to hiring top talent and building a great team, and the company's vision aligns with mine," reflects Benny.
Benny actually learned how Veon's company's vision aligned with his during the interview process. That's key. And that takes us to tip number six.
6. Make it a win-win opportunity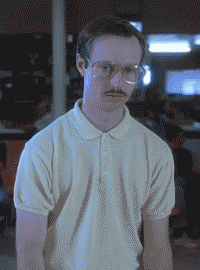 Great engineers have a growth mindset — they thrive on challenges and pushing boundaries. Sure, a nice paycheck for helicopter tours and ski trips is good enough for some good engineers. But the great ones strive to go higher than a helicopter ride.
"I advise fellow programmers to see if a job fits your own personality and ambitions. I also tell them to understand no theory is solid. Research, create, test, and improve. Keep in mind the line about teaching an old dog new tricks," explains Elena, Head of Agile.
That brings us to another point: Recruiters should show how a job can enable engineers to learn and grow. Because that's how they can accomplish more.
"I'm a big believer in continual learning. I joined VEON because the company is like a green field — there's a lot of room for growth and new ideas. You also have to challenge your own solutions," describes Pierangelo, a backend engineer.
"I joined VEON because the company is going through a digital transformation. We're building something from the ground that's going to impact a lot of people. Some days are hard, but it's truly rewarding to be a part of this. Because it's amazing what we're creating," says Oliver, a backend engineer.
Final words: Build a team of superhero engineers
With the right approach, it can be done. The tips you've just read come straight from our talented software engineers and developers. Sprinkle in some of your own good ideas, and you'll be able to consistently attract top tech talent to your team.
Then, once you have that superhero team, you'll be able to make magic happen — and enjoy coffee, tea, and sweets at the end of the day.
—
VEON is an international communications and technology company driven by a vision to unlock new opportunities for our customers as they navigate the digital world. Present in some of the world's most dynamic markets, VEON provides more than 235 million customers with data, voice and internet services. VEON offers services to customers in 12 markets including Italy, Algeria, Pakistan, Russia, Uzbekistan, Kazakhstan, Ukraine, Bangladesh, Kyrgyzstan, Tajikistan, Armenia, and Georgia.