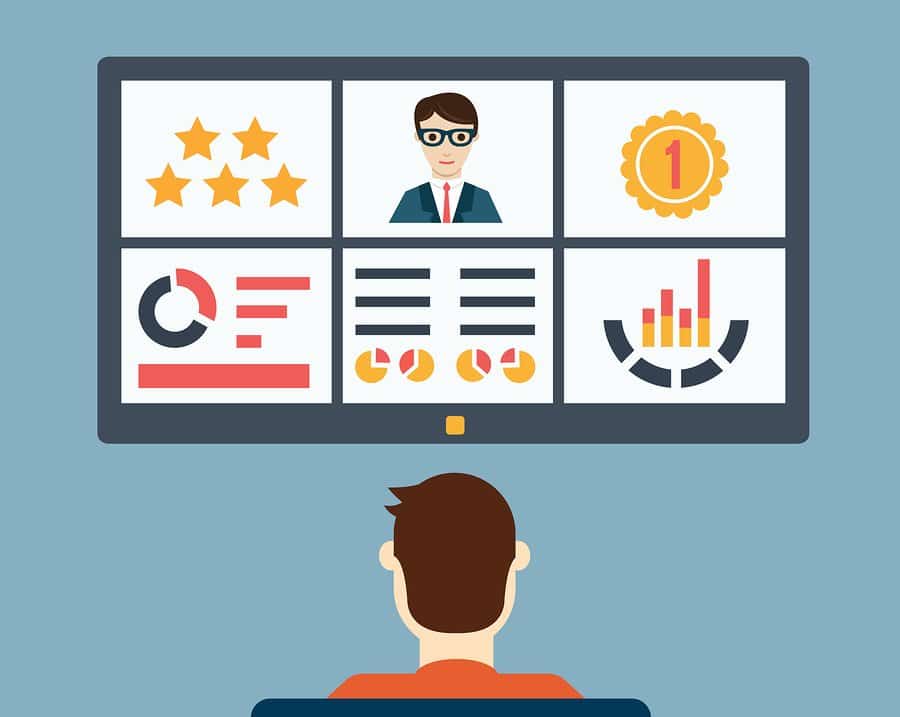 Top-tier candidates have options. The more talented and sought-after they are, the more selective they will be in deciding where to work. This means that every interaction you have with candidates is a two-way street – you are gauging if they are the right fit for your company and they are simultaneously evaluating if they'd be interested in working with your team.
In other words, attracting top talent means consistently putting your best foot forward. Every interaction with every candidate is an opportunity for you to showcase your brand identity and leave a positive impression.
We've outlined a few best practices to empower you to take advantage of every candidate touchpoint, so you can consistently spread the word about your team's amazing culture and engage top-notch talent. Here are 5 ways to get started with a stronger candidate experience today:
1. Create a careers page that showcases your culture
For many candidates, your careers page will be the first touchpoint they have with your corporate culture. This is your chance to give them a first impression of who you are, how you think, and what you are looking for. Whether this means simple branding or a custom design, a customized careers site helps you to tell your story and appeal to the right candidates. We could write more about this, or direct you to CloudLock – we're drooling over their careers page game.
2. Attract top talent with thoughtful job descriptions
It can be easy for job descriptions to default into a laundry list of required skills and desired qualifications, filled with "5-7 years of experience with X" or "strong knowledge of SQL." But, this results in many talented candidates disqualifying themselves because they feel they do not check every box. A job description that focuses on what a candidate will do in that role is much more powerful. By positioning the role as a strategic career move, the best candidates will be drawn to a posting that resonates with their career goals and feel more inclined to apply. 
3. Craft emails with personality
Automated or individually written, every recruiting email should have a personal touch that aligns with your voice and brand. Standard email templates can feel cold and robotic, which leaves candidates lacking that sense of connection you are aiming to achieve. Whether the purpose is to confirm an application submission, set up an interview, or even give a rejection, emails with personality leave a lasting impression and provide candidates with a sense of what to expect from your company culture.
Plus, good news for Lever users: effective today, emails written in Lever can better reflect that personality with rich text options including bold, underline, italics, and more. Learn more here.  
4. Establish a thoughtful interview process
Top candidates will not walk into an interview unprepared, so neither should you. Invest some time upfront to make sure the interview process is as painless and positive as possible. This will not only improve the candidate experience, but also help make sure you are getting consistent and high quality feedback internally. For more on how to increase the quality and consistency of your company's interview processes, watch our latest webinar with recruiting visionary and creator of performance-based interviewing, Lou Adler. 
5. Deliver on your promise once the offer is signed
Great news! That top candidate for whom you crafted an amazing experience just signed their offer. You are done now, right? Wrong. Signing the offer letter is just the beginning for the candidate and far from the end for you. For the past few weeks, months, or more, you have been selling them on your company's friendly nature, positive culture, and amazing brand. Now is the time to live up to the expectations you set and make the most of the touchpoints leading up to their actual onboarding. Take this opportunity to get them even more excited for everything they loved about your company – maybe make them a welcome GIF?
Conclusion
Don't let the best candidates slip away because of a sub-par candidate experience. When every company is offering a good salary and compelling role, your unique experience can be make or break.
To learn more about creating a great candidate experience and see concrete examples of what companies are doing today, download our five-step handbook.