Thanksgiving is near, and many of us are desperately scouring the web for that mac 'n cheese recipe that won us endless bragging rights last year. As thoughts of smoked turkey, mashed potatoes, and freshly baked apple pie waft pleasantly into our minds, it's time to also remember everything that we're thankful for. 
Here at Lever, we're grateful to work with and learn from thousands of recruiters who consistently put their teams' needs ahead of their own. Most of our customers aren't famous recruiting bloggers or the most celebrated conference speakers in the industry, but we watch these unsung heroes and heroines quietly grow their teams with gusto.
Below, we asked Leslie, Andrew, Elisa, Kika, and Phil on our customer success team to tell us about one of their unsung heroes or heroines: a customer they're thankful to have learned from this year.
Leslie's Unsung Heroine: Aubrey Jo Robinson
HR Generalist at Imagine Health, a Salt Lake City-based healthcare company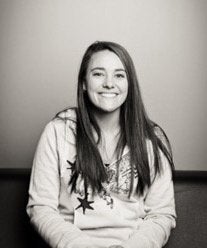 What do you admire most about Aubrey?
Aubrey was doing so much when we implemented Lever – coordinating her team, setting up customization in Lever, and staying focused on everyone's workflows. I'm in awe of how despite everything she was juggling, she maintained this positive, confident outlook. 
Honestly, Aubrey made my job easier. As an implementation specialist, my goal is often to corral the team. I never had to reel Aubrey back in, to say: "Hey! We talked about this timeframe. What roadblocks are you running into?", and I never had to remind her of the value of having a recruiting tool. Our relationship was a partnership rather than me prescribing the right implementation and guiding her carefully through each step.
What did Aubrey want to accomplish for her team through Lever?
Aubrey wanted to access candidate profiles easily so she could prevent candidates from falling through the cracks. She was also really focused on collaborative hiring; she knew it would make everyone's lives easier, including her own, if they were always on the same page.
Her goal was to roll Lever out to everyone involved in recruiting at her company, and she took that very seriously. She wanted to deliver value to her team, and ultimately, I think she did. 
Andrew's Unsung Hero: Justin Claire
Recruiting Manager at FullScreen, a Los Angeles-based media company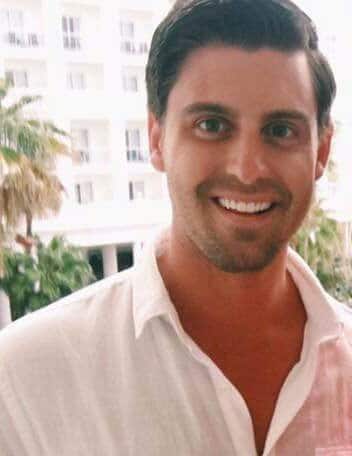 Why did Justin come to mind as one unsung hero you work with?
Justin was one of the first customers I ever worked with, and now I've been working with him for about one and a half years. He has always been the ultimate Lever ambassador. He cares so deeply about how Lever impacts his team, and I know that he pitches Lever with the same passion that we pitch Lever to our customers. He's essentially the customer success manager for Lever at his company, and I've actually told him jokingly that I would love to hire him. 
Justin helps me align everyone on his team. I've never had to ask: "Can you make sure this person does this?", because he's the perfect buffer between Lever and his team. He's that customer who's willing to drive from his office in LA to seek out more knowledge, to pick our brains for advice.
Why do you think Justin is an exemplary recruiter?
Justin prepares exceptionally well before every meeting we have. His commitment to organizing his team is a breath of fresh air. Right now, we're going through a rebuild for the careers page, for example, and he's taking the lead on looping in every single engineer, both on his side and Lever's side.
He also does a great job ensuring that everyone has a list of questions to run by me when I come to the office. He wants people to use Lever, to break it, to attack it, and criticize it like it's their own product. And if people need help, he's always there to help them with their workflow.
Kika's Unsung Heroine: Sahra MacNeill
HR and Recruiting Coordinator at Kinduct Technologies, a Nova Scotia-based performance software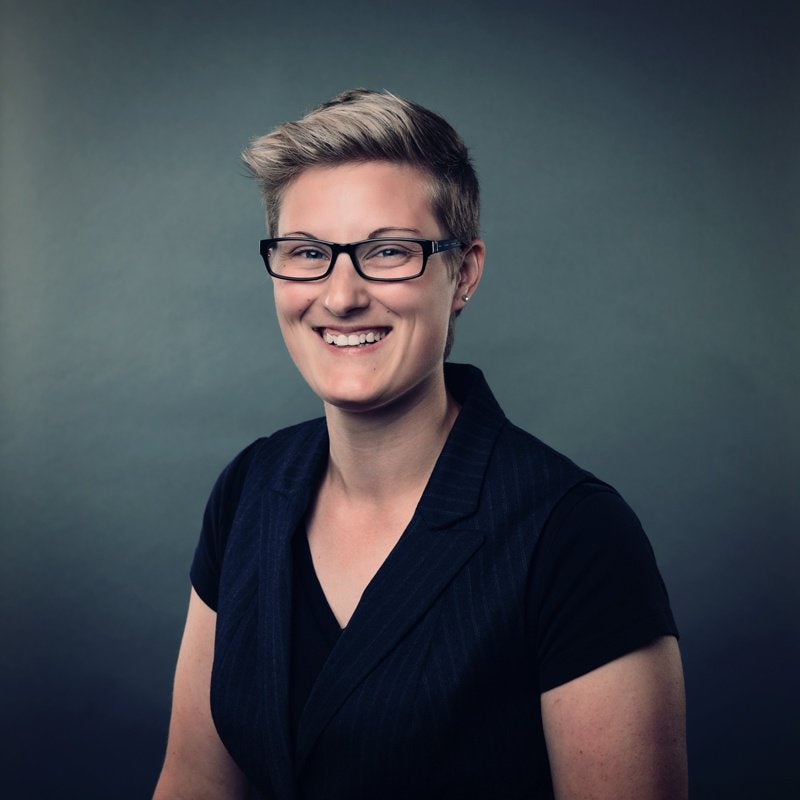 Why do you think Sahra is a recruiting superstar?
From the very beginning, Sahra was super eager, positive, and excited to get started with the implementation. She wanted to learn as much as she could so she could set the team up for success. She was always like, "Okay, now teach me more, teach me more," and she loved meeting early in the day so she could communicate information to her team that same afternoon. Because she was so curious and quick to learn, the implementation probably only took about 45 days.
How did Sahra lead her team's growth?
Sahra and I spent most of our time talking about recruiting best practices, about how to make the team and candidate experience better. She always expressed her gratitude to me, and she'd ask questions like: "How can I A/B test emails? What is reporting telling me about my process? Am I reading this data correctly?". She knew she needed to make the team more data-driven so they'd be less reactive. Data was the key to knowing what was going right and wrong.
Once, Sahra told me she had seven interviews in a day. Today, they have about 58 employees, but they were half that number when they started using Lever. I think she played a huge role in that growth. She's a fantastic recruiter because she's so good at connecting with people, she's detail-oriented, and her goal is to make sure the candidate knows where they stand. Always.
Elisa's Unsung Heroine: Amy Kalman
HR Generalist at MaxMind, a Massachusetts-based digital mapping company
What did MaxMind's recruiting process look like when Amy joined?
When she joined, they were still stuck using google spreadsheets and folders of resumes. She inherited this manual, complicated process, and immediately realized there was an opportunity to redo everything. Amy really wanted to bring change to her team but didn't know how. She kept reiterating: "I just want to do this right. I need to do this right. I want to make sure I'm using Lever correctly so that my team can learn how to use it."
How did Amy approach learning to use Lever?
I can't say this enough: At every step of the way, Amy was so mindful of all the people in her company. She wanted to make sure her hiring managers would understand Lever correctly, that her whole team was on the same page. She always put her team first.
It took courage for Amy to uproot her entire process, but she became so confident using it by the end. She felt like she did her due diligence and was using Lever to champion her team's needs. Ultimately, I loved seeing how empowered she felt with her team. She owned being the power user, remained eager to learn, and never ever did the bare minimum.
Phil's Unsung Heroine: Quinn Morrison
VP of Culture and Administration at CoverHound, a Southern California-based car insurance marketplace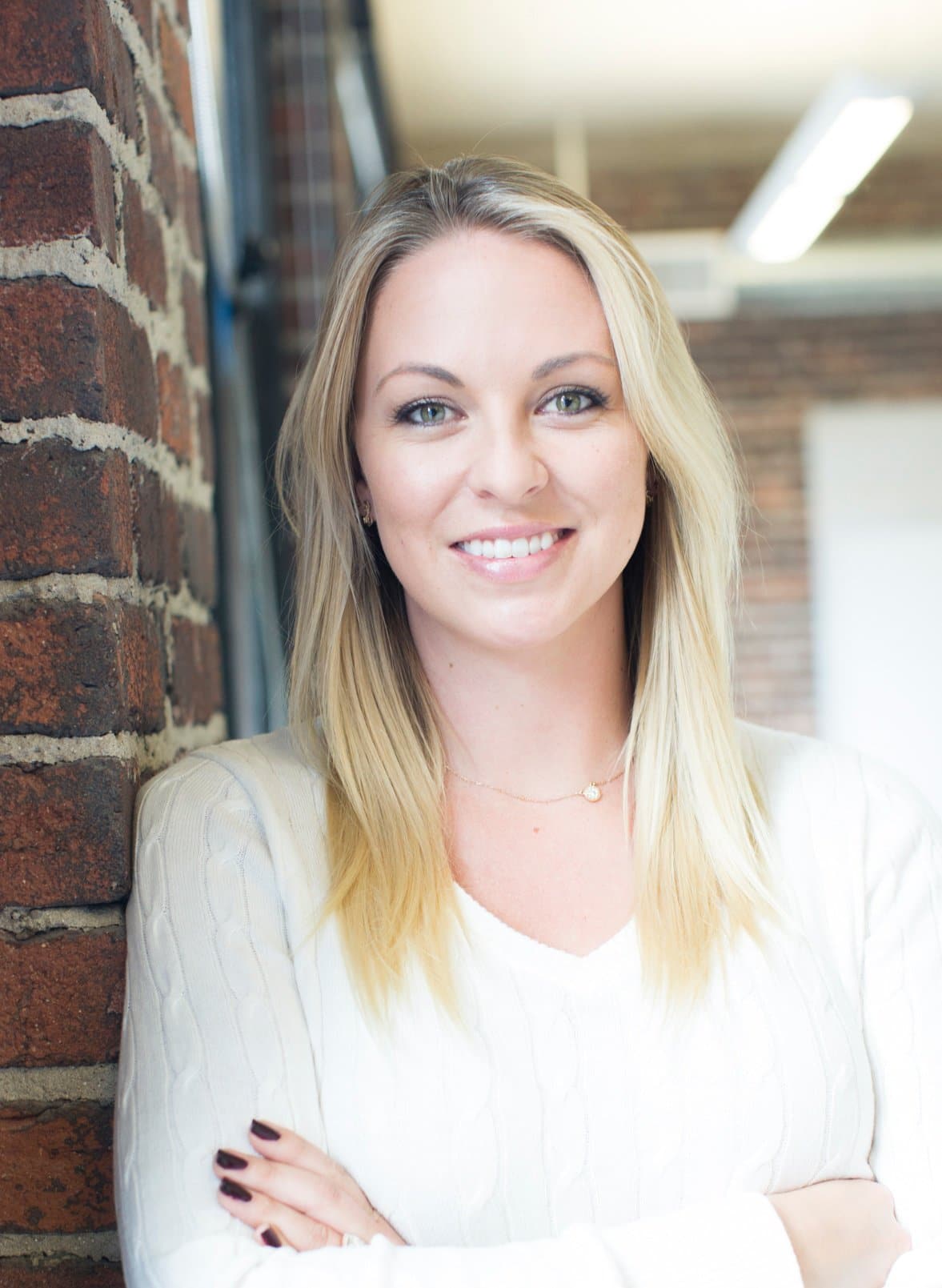 How has Quinn empowered everyone else on her team?
When Quinn and I first began working together, she had to own the adoption of this new technology and play project manager in a few different aspects of the integration. But because she was always motivated to collaborate with her broader team, she now has many other Lever power users by her side.
I remember that when she went on vacation about two months after her team implemented Lever, she was worried that recruiting might take a pause while she was gone. But instead, her team hired two people in her absence. Because she took time to build feedback forms and templates for her team in the beginning, it was easy for them to use it when she stepped away. Her hard work made Lever even more approachable.
Why were you grateful to work with Quinn?
Quinn was always open to sharing her thoughts. Because she was vocal and responsive, I could dig in further and understand all of her 'why's': why Lever was so important, why she wanted an ATS in the first place, why collaboration was important.
The thing is, a lot of trust has to be built during implementation time between me and my customers. With that trust, you can actually figure out what works as a team. When I told Quinn that some of her processes would change with Lever, for example, I could trust that she'd never react negatively. She wanted to learn more, and she trusted that Lever had her best interests in mind.
—
Now, you have a glimpse into why we're so lucky here at Lever. As we chomp down on turkey in the days ahead, we'll be thinking about all of the customers who make us excited to come to work each day.
If your belly is so full this holiday that you can't bear to move, 'feast' your eyes on a few of the webinars we've hosted this year. That way, you can enter next week both rejuvenated and brimming with fresh ideas.
Happy Thanksgiving, everyone!