We recently launched our New Decade of Talent webinar series and session one on the Evolution of the Workforce did not disappoint. Our speakers JD Conway, Elaine Davidson, and Will Otto shared incredible advice and insights on how the workforce is transforming businesses. Like research from the The Predictive Index that found today's CEOs rate people optimization and talent problems as top priorities.
They covered a lot of ground, but simply didn't have time to answer all the wonderful questions submitted by our live audience. To continue the dialogue on this topic, we've rounded up the top five questions here — along with the answers from our panel of experts. 
Meet our panel of experts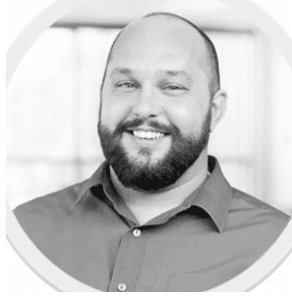 JD Conway, Head of Talent Acquisition at BambooHR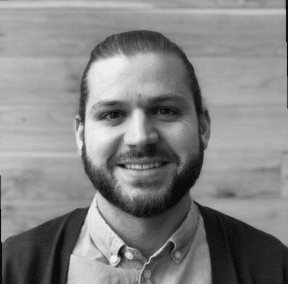 Will Otto,Talent Design Manager at The Predictive Index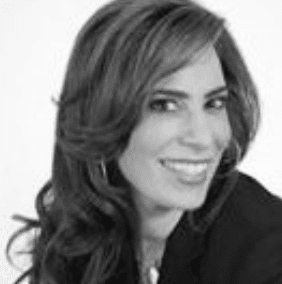 Elaine Davidson, CEO and Founder of Beacon Lane Consulting
Top questions on the evolution of the workforce
1. Staffing and the personnel supply chain is nothing new. To me, the question is how do you retain the employees that you have? What is key(s)?
According to research by UPenn, it takes an external hire an average of a little over two years to catch up to the level of competency that an internal hire would exhibit on day one. Retaining your existing talent gives you the competitive advantage to leverage your existing talent as your greatest asset. So what is the best way to do this?
Our panel shed light on two strategic advantages that will resonate with the next evolution of the workforce. The first being to allow for internal mobility by giving employees the flexibility to move into roles where they can continue to thrive and be successful. Lever Internal Mobility allows you to post jobs internally as well as externally, or internally only.
Secondly, are you making diversity and inclusion a priority? Will Otto believes that employees come to work nowadays wanting these three things:
To feel part of the organization

To show up to a place with diverse perspectives

For employers to prove to candidates that their work is important
Set standards at your company to prove this is important, as well as leveraging talent to show candidates that you're an amazing place to stay and thrive every day.
2. What about retention for lower/hourly positions?
A member of the audience asked this and also gave this advice: "We've done career planning; mentoring is also a good retention tool." Gallup estimates that U.S. businesses lose $1 trillion every year from employee turnover. With The Predictive Index, you can stay ahead of high-churning roles by using a turnover cost calculator. 
Here are their five steps to determining revenue loss and keeping in front of any retention risks in this new decade for talent:
Step 1:

Benchmark employee cost 

Step 2:

Cost to cover

Step 3:

Cost to fill a vacant position 

Step 4:

Cost of onboarding and orientation

Step 5:

Cost of productivity ramp up
Once this cost is determined, you can make the case for budget to ensure programs are in place to keep every employee at each job level happy.
3. Can you define the difference between Gen Z and millennials?
According to Forbes, Generation Z is the cohort after the millennials, defined as those born from the mid-1990s to the early 2000s. Gen Z is the newest generation to be named and were born between 1995 and 2015. They are currently between 4-24 years old and there's nearly 74 million in U.S.
The panel weighed in on fascinating stats for this audience. According to Vision Critical, on average, Gen Z uses their smartphones 15.4 hours per week — more than any other type of device. This generation is entrepreneurial and tech-savvy, they prefer a cool product over a cool experience, and it's a "we are always on" generation.
What does this mean for employers? You need to evolve to meet this candidate where they are. With a 41% increase in the use of ad-blocking software in the last 12 months, companies need to be more strategic to cut through the noise and reach this on-the-go candidate.
Lever recently became the first software to integrate Zoom scheduling for interviews. Ensure you don't miss an opportunity to connect with Gen Z by leveraging the latest software!
4. What is a post-onboarding interviewing? How does it help with retention?
JD Conway of BambooHR talked about how post-onboarding interviews after 60 days on the job can help you greatly evolve your talent best practices to remain competitive with the next wave of talent entering the workforce. A post-onboarding interview can help you learn if your job descriptions are in line with what's expected of roles, ways to improve your advertising, and how well your recruiting process is working from the candidate's point of view.
Will Otto also advocates for post-onboarding surveys and holding recruiters accountable for the feedback that comes back. Elaine Davidson agreed, saying quality of hire can really help. Interviewer training and your playbook need to cover this to ensure you hire the right people for the right roles and test against those competencies.
For ideas on key questions to ask, check out BambooHR's blog post Improve Onboarding with a New Hire Survey (Survey Questions Included) for ideas.
5. What is one of the biggest pieces of feedback that you have incorporated into the interview process that has made a difference with candidates?
JD Conway recommends, the Who Book by Geoff Smart and Randy Street to ensure you are asking and following up with the right questions for candidates. It's designed for executive vetting and contains a lot of advice on how to untrain trained interview behaviors. Managers have to go through 4-5 hours of interview training to remove unconscious bias and debunk myths. Over-communicate about your business before candidates even come in for an interview.
Hear more incredible insights from our amazing evolution of the workforce panel by watching our on-demand webinar, A New Decade of Talent: The Evolution of the Workforce.