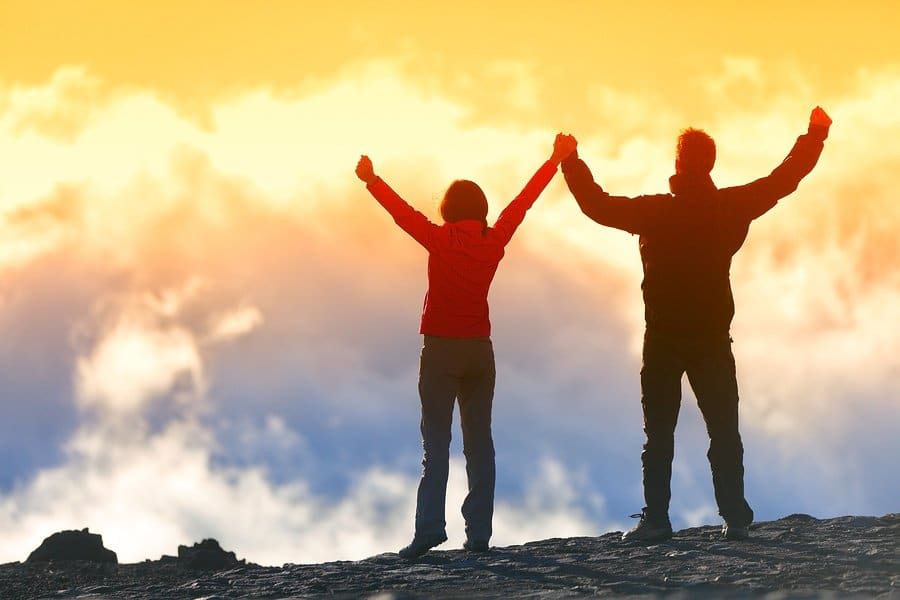 Human resources technology is widely praised for streamlining arduous processes like payroll management and candidate reach-outs. For thousands of employees, these optimizations have been literally life-changing. But, we'd be willing to bet that there are a few tricks up HR tech's sleeve that you didn't know about.
We had the chance to chat with five of our partners, Hired, Entelo, Teamable, Simppler, and Namely, about their most impactful, yet little-known features. Today, we are excited to gush about the things you didn't know your HR tech could do for you.
Hired wants to help you implement fair hiring practices
Hired, a career marketplace, connects top companies to highly qualified job-seekers looking for their next role. Hired gives hiring managers and recruiting teams a reliable pipeline of candidates for their open technical, sales, and marketing roles.
We were excited to learn from Alex Gammelgard, Director of Product Marketing at Hired, about their "eliminating biases" feature that allows employers to hide candidates' names and photos until a first interview is scheduled. According to Alex, their goal is to drive fair and unbiased hiring practices. "We enable employers to remove racial and gender identifiers from the platform," shared Alex, "That way, employers can conduct their initial evaluation of candidates based on the strength of their resume, and not be swayed by conscious or unconscious biases."
Simppler will recommend your "Perfect Candidate"
Simppler is an employee referral platform that allows recruiters to generate the most accurate referral recommendations. With their tool, you can make your employee referral program more collaborative amongst your whole team.
If you've watched Netflix before, you may have noticed that they recommend movies to you based upon your past selections. Well, according to Brett Bazzini, Director of Growth at Simppler, the same machine learning algorithm exists within their tool. "If a referred candidate progresses through every hiring stage in your ATS, this suggests that the candidate is better than the ones that are not moving forward," says Brett. "This natural workflow automatically teaches, enhances, and fine-tunes the recommendations in Simppler."
Simppler's "Perfect Candidate" feature is another example of this algorithm at work. If you designate one of your top performers or a 1st degree connection as an ideal candidate, Simppler will automatically learn their skill sets and experience, then recommend candidates like them. "At the end of the day, machine learning algorithms via Simppler make hiring easier and more intelligent," Brett effuses."They ensure that you always have the best talent in your pipeline, automatically."
Entelo lets you automate email follow-up with candidates who show implicit interest
Entelo is a recruiting platform that uses technology and analytics to help talent professionals discover, qualify and engage talent. They believe recruiting is a broken industry, and they want to make recruiters more effective.
Kathleen de Lara, Inbound Marketing Manager at Entelo, and Chau Mai, Director of Product Marketing, are fired up about their "follow-ups" feature, through which recruiters can automate an email to follow up with candidates who view their emails, but haven't responded yet. This way, recruiters can connect with candidates who show implicit signs of interest.
The "follow-ups" feature is a nod to drip marketing, and it's part of Entelo's bigger offering around candidate outreach. To boost response rates even more, talent teams can even use Entelo to send emails on behalf of the hiring manager. "What we've seen is that candidates are much more likely to respond to a VP of Engineering, or perhaps a peer within that department," explains Chau. "Entelo lets talent teams streamline that process." You can also use Entelo to gauge your team's overall outreach performance, analyzing response rates over time to make improvements.
With Namely, you can spice up your company-wide announcements with GIFs
Namely is the all-in-one HR, payroll, and benefits platform for mid-sized companies. They believe every company and every employee deserves a great workplace, supported by HR technology they love to use.
Amy Rosenberg, Namely's Community Marketing Manager, attributes the company's user-friendly reputation to the custom social news feed every company gets for posting updates, celebrating birthdays and anniversaries, and shouting out stellar performance. It feels like social media, built just for your office.
But Amy wants to let us in on a big secret. "What savvy Namely users may not know is they can drag and drop GIFs right into their posts for some added hilarity. Nothing spices up a routine IT announcement like a GIF from Men in Black," Amy says. " Or, announce the details of a new employee pizza party with a dance from Mary-Kate and Ashley. Just make sure the joke you make is a great one—otherwise, you may be the one giving the company a few chuckles."
Teamable allows you to prioritize diverse talent
Teamable enables companies to hire better in less time by matching top talent in their employee's networks to open positions. Their philosophy is that the best talent doesn't respond to job postings or social media spam, but they do respond to the people they know and respect.
We were excited to hear from Teamable CEO and co-founder, Laura Bilazarian, about Teamable's diversity filters:
"As a female and minority founder, I take diversity seriously and so I wanted ensure that we reversed the trend with employee referrals and actually made them a net positive to diversity," Laura told us. "Our first filter was for females, and in the last few weeks, we released a filter for hispanic talent. Soon, we will also be able to find the black talent in your employees' networks."
Laura emphasized the immense value of referrals when it comes to recruiting diverse talent."Finding, closing, mentoring and retaining diverse talent is extremely valuable in teams," said Laura. "While it's counterintuitive to some of the criticisms you hear, a referral is one of the best ways to not only find and attract diverse talent, but close it and build an environment where everyone, no matter color, age, sexual orientation, or socioeconomic status, can thrive."
Conclusion
Hadn't heard about these features before? Well, we hope you were as stoked to learn about them as we were. Thank you to Hired, Entelo, Teamable, Simppler, and Namely for making your "secret" features not so secret anymore!