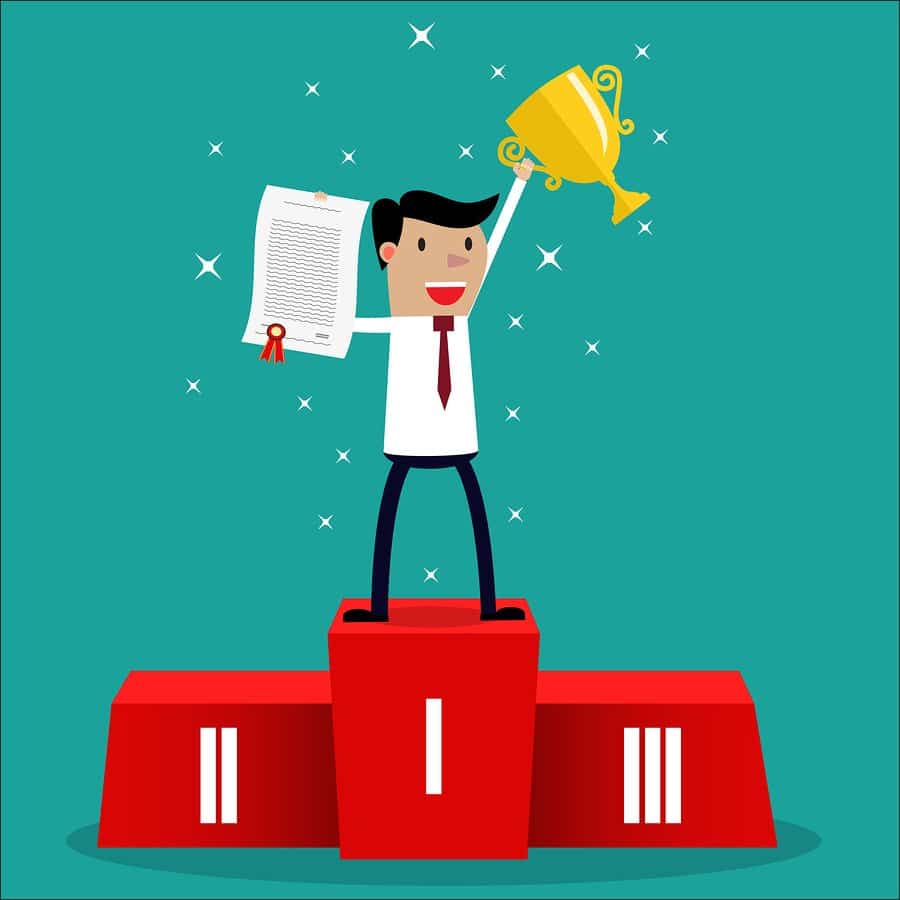 We kicked off our blog series, "How To Make Recruiting Your Company's Top Strategic Priority in 2016," because we believe passionately that while a lot of organizations talk a good game when it comes to talent, many struggle to put the rhetoric into action.
We began by challenging you to take our fun strategic recruiting quiz to help you see how you measure up. We addressed how you can gain your C-suite's buy-in and budget support for talent acquisition. We shared ideas on how to amp up your employee referrals and get your hiring managers fully invested in recruiting. We issued an appeal for interviewers to embrace their role in evaluating and hiring the right talent. All of these are important steps toward involving your whole team in hiring. But another important and often neglected activity is taking the time to socialize your successes, so your organization understands the value that recruiting is driving.  
This is not a case of vanity or puffery; rather, it's an opportunity for you and your team to celebrate your accomplishments and keep recruiting in the spotlight at your company – hence a top strategic priority.
Here are three ways recruiting organizations can win themselves the recognition and kudos they deserve, both internally at their companies and externally among the broader recruiting community.
1. Share your recruiting strategy plan internally and proactively discuss progress against it
If you let recruiting's accomplishments stay out of sight, they'll stay out of mind, too. But new hires don't appear for their first day of work by magic, so make sure your team's hard work isn't lost on the larger organization by championing their efforts at company and department-wide meetings.
Share stories about particularly tough hires, positive feedback from candidates, and importantly, the goals you're working toward. Just like sales and marketing, great recruiting teams track their progress against a set of KPIs and are constantly analyzing their efforts so they can make strategic, data-driven decisions. What sources yield the highest percentage of offers extended, how many candidates does it take to reach one hire, is there anywhere the process is too tough, or too easy? Share the metrics you track to give the company insight into your actions and progress, and tie your progress to overall business impact.
2. Contribute to the HR Open Source community 
Over the past few years, recruiting has transformed. It's become part marketing, requires better selling than ever before, and there's all sorts of new technology in the space. The HR Open Source community was created in recognition of these changes and the need for HR professionals to keep up with them. HROS makes it easier for HR professionals to access the resources, tips, and tools they need to succeed in today's world of work, and showcases highly practical content from people and companies who are leading the way in HR innovation. If your company is taking a fresh perspective on hiring, however large or small, there's an eager and passionate audience in the HR Open Source community waiting to hear about it. Follow #HROS on Twitter for more details.
3. Speak at an industry conference
To make a loud splash, try speaking at a conference. Conferences are a fantastic opportunity to put yourself and your company on the map as thought leaders. You have an attentive, targeted audience, and if the conference is well-executed, you'll generate some social media attention as well. It's a great way to publicize the work your company does and brand yourself as a model to follow.
If you're wondering which events to consider, Entelo published a handy guide: The Ultimate Guide to 2016 Recruiting and HR Conferences. Disclaimer, there are a lot of events, so you'll want to be discerning about the ones you choose. In a post on Recruiting Daily, Head of Global Employer Branding for Oracle's Global Talent Acquisition organization Celinda Appleby shares how she decides where to spend her time:
The topic/outlet aligns with my brand and allows me to further my reach.

The venue/conference mission must be in alignment with my current role and employer .

The audience should learn something from my story they can actualize almost immediately and for a relatively low cost.
If a speaking opportunity aligns with the three guidelines above, it's likely worthwhile.
One final note to Lever customers: we're gearing up for our own Talent Innovation Summit on May 17th in San Francisco. Our speaker slots are filling up, but if you're doing something truly innovative in recruiting and are interested in speaking, please contact summit@lever.co.
Conclusion

This post concludes our blog series on how to make recruiting a strategic priority at your organization in 2016 and beyond. We've covered a breadth of roles, because we truly believe that the best hiring happens when all stakeholders are meaningfully engaged in the process. If your recruiting team doesn't feel that organizational commitment, it's time to rally your colleagues.
Building a culture that values hiring has to come from the top down. You'll be hard pressed to find and close the best candidates without the support and engagement of hiring managers. And interviewers can make a real difference – impressive peers attract impressive hires.
Bottom line, everyone in your organization has an important role to pay in building a great team, and it should be a top strategic priority. We hope this series provided you with fresh ideas and inspiration for making 2016 your most strategic year yet.