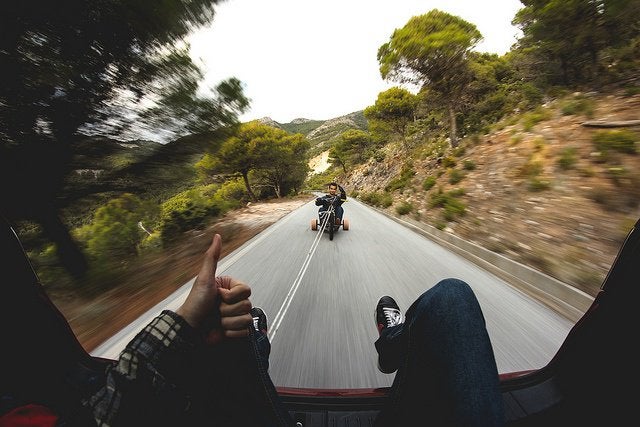 This article was written by Tom Wade, community and content coordinator at HROnboard. HROnboard is employee onboarding software that helps you manage the job offer and new hire process.
---
You've selected the new hire for your organisation, sent them an unforgettable welcome to your team, and they're more excited than ever to get started in their new role.
Your new hire is at their most engaged, and enthusiasm for their position is at a high. The onboarding stage holds so much potential for your new hire. Engage them properly and you have a dedicated team member. Let their enthusiasm drop and they could be looking for a new job before you know it.
Here are three ways you can engage your new hire from day one. Follow these onboarding tips to give your new hire a warm, organized welcome:
Cover the basics with a new hire checklist
Have an employee onboarding checklist for everything your new hire will need on their first day. Work through the list in the days between acceptance of the offer and the new hire's first day.
Your list should include all of the essentials, from provisioning a computer and software access, to making sure they have a desk to work on.
In compiling a comprehensive checklist, you make the onboarding process repeatable. Your list will remove the guesswork and the embarrassing oversights that often accompany a new hire's first day.
Every time you need to onboard a new employee, break out the list and work your way down until everything's done.
Designate a new-hire mentor
Elect a peer mentor to help your new hire through the onboarding process. A peer mentor can help a new hire when both HR and managers are busy, or with questions a new hire is more comfortable asking a peer.
Peer mentors have closer relationships with new hires. They work with the new hire instead of above them, and they're more familiar with the position than HR.
A peer mentor will also help new hires make friends, and will help induct new hires into the company culture.
Minimize first-day anxieties
Give your new hire a great start before they start the routine of their new job. Gestures  giving your new hire a great first day are easy to do and make a meaningful impact on first impressions.
One way to reduce the potential stress of an employee's first day is to let them start after 9 am. With everything racing through their mind before day one, leeway to wake up a littler later than usual and enjoy a calm morning is appreciated.
Another simple gesture that can make a big impact is to take your new hire out for lunch. Going out for lunch lets new hires get to know the team and the area around them, and saves them from the potentially uncomfortable situation of inviting themselves out to lunch, or eating alone. Every organisation has a favourite spot – take your new hire out and show them what's good.
To go the extra mile, try starting your new hire later in the week, like Thursday, when the start of the week blues are over, but the end of the week rush hasn't started yet. This gives your new hire two days of work and a weekend to reflect on what a great decision they made. It's much more appealing than starting on a Monday with a whole week's worth of work ahead.
You can use these onboarding tips right now
These are simple onboarding tips that require no extra resources to implement. Once you've picked a mentor and a great place to eat, the rest is repeatable process.
Check out the employee onboarding section of HROnboard's resources page for more great onboarding tips that you can implement with your current resources.