On November 12, Leveroos both big and small gathered for a very special celebration of family and working parent life at Lever HQ. And what a day it was, full of fun, food, and an inspiring panel discussion that brought everyone together to learn more about parenthood in 2018.
But the event wasn't just about making visiting families feel welcome in the office. For us, Bring Your Kid to Work Day was first and foremost an opportunity to practice inclusion, designed to celebrate our working parents and the many different types of families we have at Lever.
Here's what we did to make the event a success — and why moments of inclusion like Bring Your Kid to Work Day are so important to recruiting.
#1: Help families feel welcome by anticipating their needs
To make sure everyone was comfortable throughout the day, a few temporary changes were made to the office. These included posting signs to the bathrooms with changing stations, creating a kid zone in a conference room, and ordering a special lunch for the Lil' Leveroos.
The day's activities included a magic show, balloon animals and face painting, an afternoon movie (complete with popcorn), and a build-your-own ice cream sundae bar. Tables in the kid room made it easy for parents to work throughout the day.
Best of all, Lever's CEO, Sarah Nahm, was there to visit with everyone in the morning.
#2: Include non-parents in the day's festivities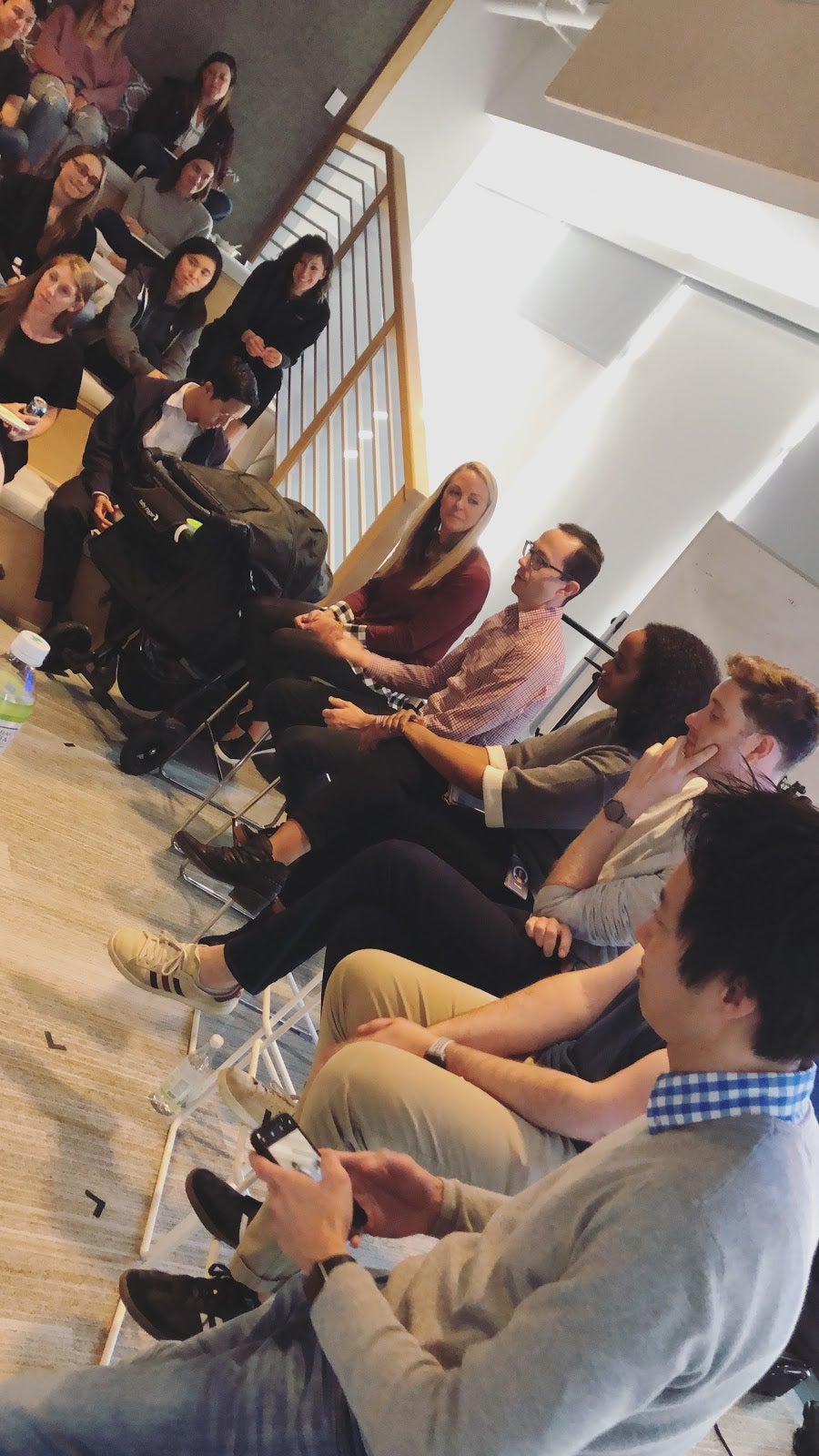 Part of hosting a celebration like Bring Your Kid to Work Day is about
fostering discussion between employees
, so that experiences can be shared. We helped spark that conversation with a panel discussion during the lunch hour.
We were so lucky to have the expert panelists share their experiences on a wide range of topics, including:
Co-parenting, single parenting, 50/50 custody, and single-income families
All-natural and med-free birth, cesarean delivery, IVF, and domestic surrogacy
LGBTQ+ families
#3: Keep the conversation going online
After the panel discussion, the conversation was carried on in Slack. Additional questions were asked and Leveroos shared their top takeaways, which helped loop in the entire company on the experience and create value for all employees.
Here are a few of the takeaways that were shared:
"Just gaining empathy was valuable and in that vein, I really appreciated how open and vulnerable everyone on the panel was. It was a very special event."
"I know that I often forget that outside of the office everyone has a lot of things going on that are extremely important to them (and that are also affecting how they are able to show up at work), so it was cool to hear it through the lens of people with children."
"The diversity in family type was also inspiring because it shows that being successful at work and at family is a possibility for anyone who is willing to embark on the journey, and to commit to communication, compromise, and to be okay with human imperfections."
And the kids had plenty to say about the day, as well! Check out their thoughts in our new video.

Why inclusive experiences matter for recruiting
It's simple: Inclusive and diverse companies are a big draw for talent. In fact, two-thirds of active and passive job seekers today say that a diverse workforce is an important factor when evaluating companies and job offers.
It's also good for engagement. According to Deloitte, 83% of Millennials say they are engaged at work when they believe the organization fosters an inclusive culture (only 60% said they were engaged when they believe their organization does not foster an inclusive culture).
So what are some ways you can celebrate diversity in your workplace? Explore 50+ ideas in our Step-by-Step Guide to Cultivating Diversity and Inclusion Part 1.