Hiring often touches multiple roles and functions across organizations. Without unified sources for tracking, this adds new hurdles to keeping everyone on the same page. In our first session for Recruiter Confessions, we wanted to dive into this very topic and bring together recruiters to share their tips for seamless collaboration to make great hires.
We interviewed two experts involved on this panel to learn more. Here are the top questions asked about hiring collaboration, answered.
Sarah Bradshaw, Talent Acquisition Partner at BambooHR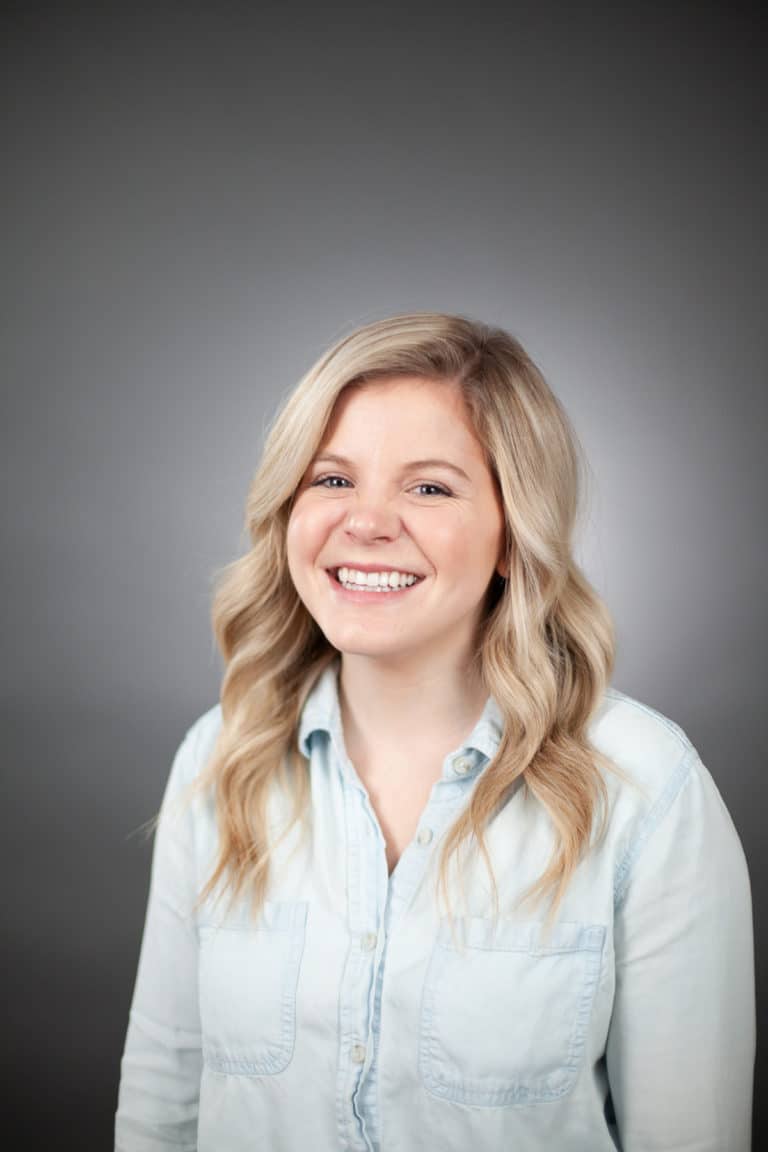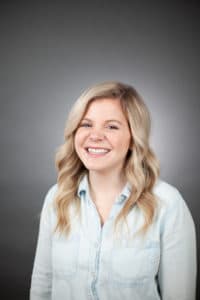 James Lord, Director of Sales at XRef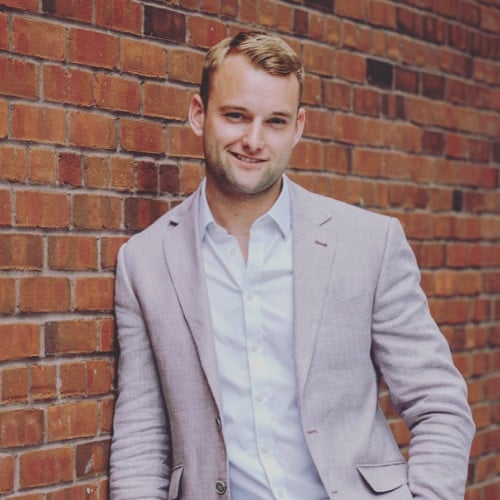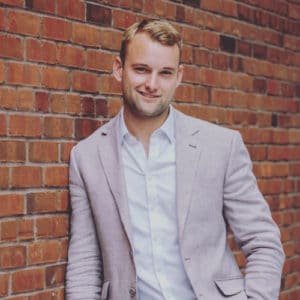 1. How do you screen for potential and personality traits needed for the role? How do you ensure it's part of the interview process?
Sarah: This can be done through a thorough and successful intake or "kick off" meeting, as well as through building and utilizing a scorecard. In the intake meeting, you should dig in deep with the hiring team and ask lots of questions to make sure that you all know exactly what you're looking for and what you need for the role. With that information, you can then build a scorecard which, if built well, will detail out each of the competencies you're looking for in a candidate, including soft skills or traits. 
To learn more about scorecards, what they are, and how to build and use one, "Who" by Geoff Smart and Randy Street is a great resource! There isn't one answer for a scorecard either, you can take their example and make it to fit your company and role.
2. How and who checks job descriptions for inclusive language?
Sarah: This step should be a collaborative effort, but at BambooHR this is how it works. The Talent Acquisition partner is usually responsible for creating the job ad. The hiring manager will review it as well, so between the two of them, inclusive language is something they should both be checking for. We'll also sometimes share our job ads with our copywriting team before posting, and they'll sometimes have some good insights to share as well. 
As far as inclusive language for different genders goes, a tool we use at BambooHR is a gender decoder. This helps to ensure that we're not accidentally favoring one audience over the other.
3.
What's the difference between a job description and job ad? How do you create a job ad that attracts top talent?
Sarah: The job description is much more in depth. It's not what you post publicly. It's essentially all the questions/topics you go over, relating to the job, during the intake meeting. In the book "Staffing the Contemporary Organization" by Donald L. Caruth, Gail D. Caruth and Stephanie S. Pane, they have a great template of questions to go over to build the job description. This is what we've modeled our job description templates on at BambooHR. 
The job description is what you then use to create your job ad, which is what the candidate will see and what is posted online. It includes the most important information about the company, the job, and what you're looking for in a candidate. 
As far as creating a job ad to attract top talent, you need to make sure you're doing two things:
First, make sure to use your company's brand voice. Don't just try and sound like every other company and every other job ad out there. Show your brand through your job ad.

Second, make sure that you understand the candidate persona that you're looking for, and appeal to that specific persona. 
For example, if you were hiring a software engineer, and you knew that software engineers are regularly overworked, but your company offers a work/life balance where they wouldn't regularly have to work more than 40 hours, you can gear your job ad to appeal to that type of an audience. Show your employer value proposition or EVP through your job ad!
4.
Have you encountered "groupthink" (e.g. the most influential person impacting the panel)? If so, what's successful to minimize it?
Sarah: Scorecards are really helpful here. They help a hiring team to look at a candidate more objectively. When we do interviews here at BambooHR for our Talent Acquisition team, after we rate the candidate in the different areas, we'll hide our responses on the doc so that the other person rating them will be able to rate the candidate as well without having been influenced by the others thoughts. We also have built a very open culture here at BambooHR. Open and even conflicting thoughts and conversations are encouraged. The best way to find the best candidate is to be open about thoughts, opinions, concerns, etc. and talk them through so that you land in the best place. 
5.
Have you had experience recruiting at a smaller company? How do you make sure that these types of processes are being followed/utilized consistently? 
Sarah: That's a great question! I think the best advice I could give here is to continue to build a partnership with hiring managers. Make sure they see you as a partner and see the value in what you have to say and the counsel you have to give. It will also be helpful to explain the why behind why it's important to utilize these tools. If they don't understand them and don't understand how they'll make the process better, then they may be resistant to adopting them. If they understand the why, they may be more receptive. This can be done through a Hiring Manager Training. 
At BambooHR, before anyone is able to be involved in an interview, they have to have had interview training. This training has been built by our talent acquisition team and we utilize it to teach them about different tools to use in hiring, the why behind them as well as anything else they need to know about hiring such as legal things to be aware of and interview best practices. 
6.
How do you measure candidate experience?
Sarah: There are a couple specific things we do at BambooHR. First, we're on employer branding websites such as Glassdoor, where interviewees can leave ratings and reviews. This is helpful to learn about candidate experience and what we're doing well and what can be improved. We also have a New Hire survey that we send out to all new employees, asking for feedback on their interviewing experience. We'll also do 90 day one-on-one check-ins with a few recent hires, between Talent Acquisition Partners and an employee. We ask them questions about how their experience has been so far, what they feel was explained well during the interview process, what has been different than what they expected or what was explained to them, what they wish they would have known, what they wish would have been done differently in their hiring experience, etc. 
7.
How do you handle salary negotiations during the offer process?
Sarah: We try to be open with the candidate up front as well as to build a trusting relationship with them early on so that they know we're not trying to take advantage of them, so they don't feel like they need to do the same to us. We don't often have to do salary negotiations here because we're very thoughtful about the number we offer in the first place. We think about what the best compensation would be for someone with the candidate's specific experience, in this specific role, and offer what we truly think is best. We don't try to go as low as we can. I explain this to the candidates throughout the interview process so that when it comes time for making an offer, they know that we're going to give our best offer and not try to lowball them, so they're less likely to counter offer and more likely to trust that we really are giving them the best offer we can. 
8.
When you have a candidate in the process and need to probe an area further, how would this work? 
Sarah: Ask a lot of follow up questions and make sure that you ALWAYS check candidates' references and ask a lot of probing and thorough questions there. Whether it be digging into something in an interview, or doing a follow-up phone call with a candidate, you can always ask more to learn more. References are also a great way to learn more about the candidate from different perspectives, and to also confirm or validate things the candidates tell you. You can even give specific examples to references. For example, something like: "The candidate told us that they worked on this specific project at your company. Can you tell me more about that?" They might tell you exactly what the candidate told you or they might tell you a completely different story. Either way, it's a valuable way to gather additional information to make sure you're making the best hiring decision. 
James: While the ability to "probe" can offer reassurance about a candidate, it can also be risky from a compliance perspective without the right measures in place. Just read this article to see what can happen when references aren't checked consistently. Conversational, probing recruitment processes, such as phone-based reference checks, can quickly lead to discriminatory questions being asked. Using tech tools is a great way to bring consistency to your processes and ensure that all candidates are treated fairly, with only the right questions being asked of and about them. The key is in finding the right balance between tech smarts and human experience, allowing employers to take advantage of the consistency and efficiency that tech offers, while still being able to add elements of human intervention, in order to uncover further insights when required. 
9.
Do you suggest having general interview templates or should each be tailored to a specific job?
Sarah: I suggest a combination of both. Questions measuring culture should be able to be fairly consistent across the board for most roles, but each role is different and requires different knowledge, skills, and abilities, so you'll for sure want to have questions for each specific role to measure those things. Additionally, at BambooHR, we use a semi-structured interviewing approach. We generally go over the same competencies with each candidate, and we have a few different set questions that we can utilize to ask about each of those things. We also allow for and encourage interviewers to ask lots of follow up questions to candidates to dig deep. 
James: Making good hiring decisions has never been more important. Being able to do so requires the confidence that comes from valuable data and evidence, driven by asking the right questions during the recruitment process. But no recruitment journey should ever follow a one-size-fits-all approach. All processes, not just interviews, should be tailored to the needs of the business and role. In 2019, Xref introduced Template Builder, a free online tool, to enable anyone conducting reference checks to build best-practice templates that are both compliant and tailored to the needs of each role. This ensures that employers can conduct every reference check with a tailored but efficient approach that will quickly give them the insights they really need to make an informed hiring decision.
10.
How do you manage your hiring manager's expectation if you lose a candidate (e.g. the person took another job)?
Sarah: We have open communication with our hiring managers and we're partners with them, so if we lose a candidate, it's a loss for both of us and no one's fault. If they are a really great fit for the role, then one or both of us may try and get them back, whether it be through a phone conversation or a lunch or whatever else. Additionally, at BambooHR, we ultimately want what's best for candidates. So if their other offer is legitimately a better fit for them for whatever reason, then we're going to be happy for them! 
11.
Can you recap the steps to a successful hiring strategy?  
Sarah: It depends on what kind of role you're hiring for. There are different things you can and should do for different types of roles. 
However, a few specific things you should do for any position across the board are: 
A thorough job ad

An in depth and successful intake or kickoff meeting

A complete and compelling job ad

A clean and efficient interview process 

A really great scorecard



A few other things that can really help are having a tight and open partnership with the hiring manager and building a trusting relationship with candidates throughout the interview process! 
>> To learn more about how to improve your hiring manager collaboration at your company, check out our Hiring Manager Playbook for insights to apply today!