'Tis the season of giving. Today, we shipped not one, not two, but 10 of our most commonly requested features!
Here at Lever, the feedback we gain from our users – whether recruiters, sourcers, hiring managers or interviewers –  is invaluable. We view every nugget as an opportunity to build features that delight our customers, and we're on a mission to make their lives easier.
With the Lever spirit of efficiency, transparency, and collaboration in mind, here are 10 new features to check out:
10. Expand the candidate's resume while submitting interview feedback
Interviewers can now view the original candidate resume in its full glory while filling out interview feedback so that they don't miss a beat. It's totally seamless to review the full resume while jotting down your feedback about the candidate.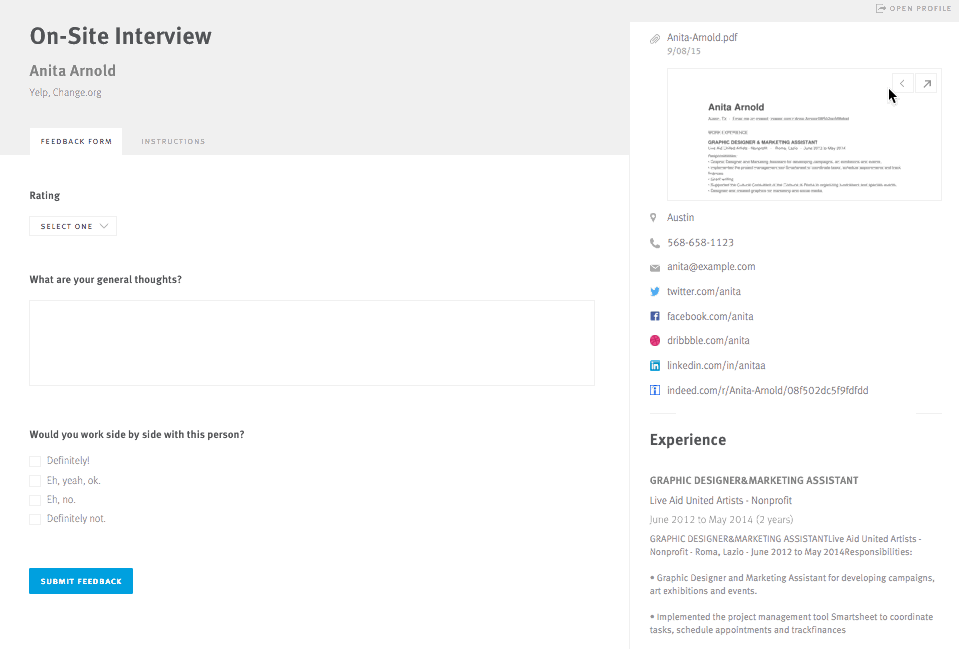 9. Extract valuable insights from your offer data
How many offers has our team extended in the past quarter? How many offers get revised before they are finalized and signed? How many open offers do we have out to candidates? Answer these questions, and many more, with Lever's new Offer report. Here's a full walkthrough.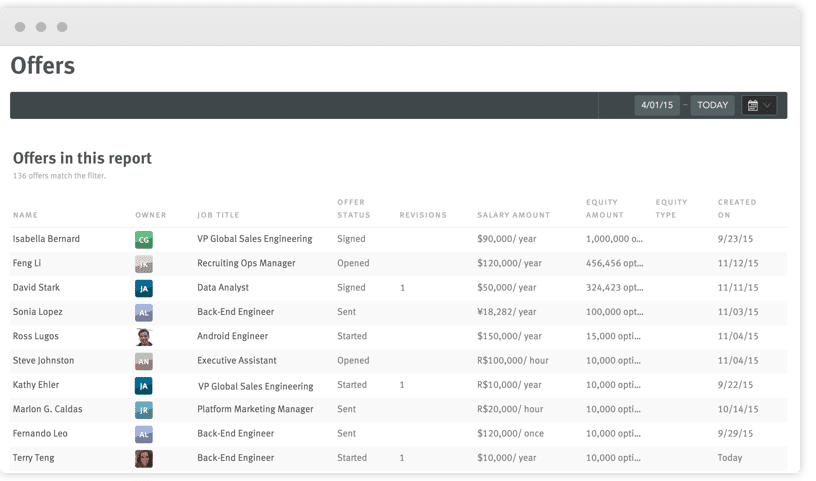 8. Easy access to the job posting description from the candidate profile
Your job descriptions can build alignment within your team so that everyone knows who you're looking to hire. We've made it easy to access the job description directly from the candidate profile so that you can make an informed decision about each candidate.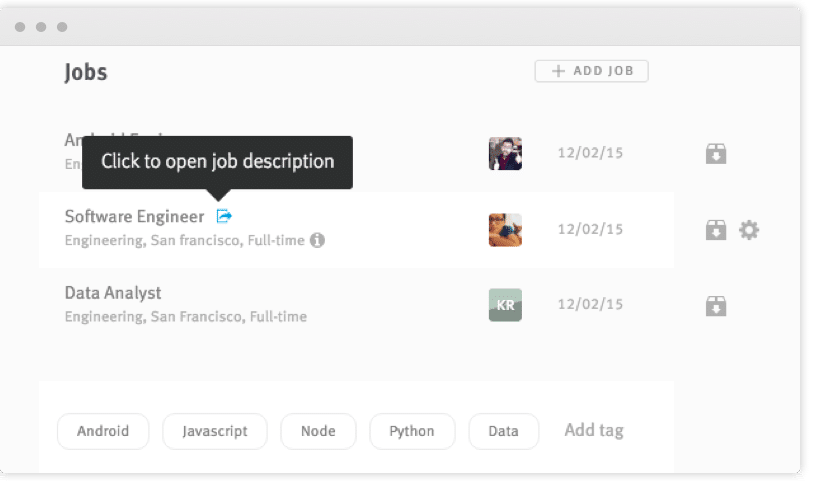 7. Filter your candidates by origin
Can I see all of the candidates sourced for this job? How can I just focus on all of our agency candidates? Now, using the filter by Origin, you can!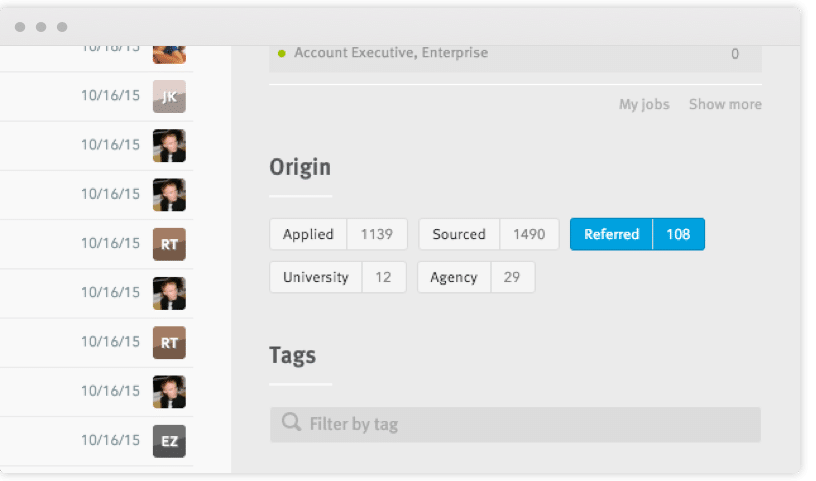 6. Report on your data by owner
Which members of your team move the greatest number of candidates through your pipeline? Who does so the quickest? Compare your team's metrics with our new reports, broken down by candidate Owner.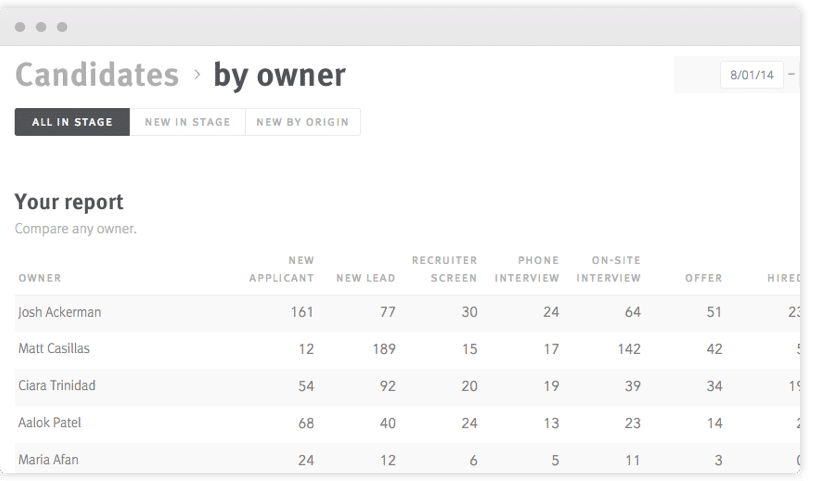 5. Sort your job postings by owner
Bring organization to a complex, long list of job postings. Ensure that you are balancing the load of open roles among members of your recruiting team by sorting your job postings by posting owner.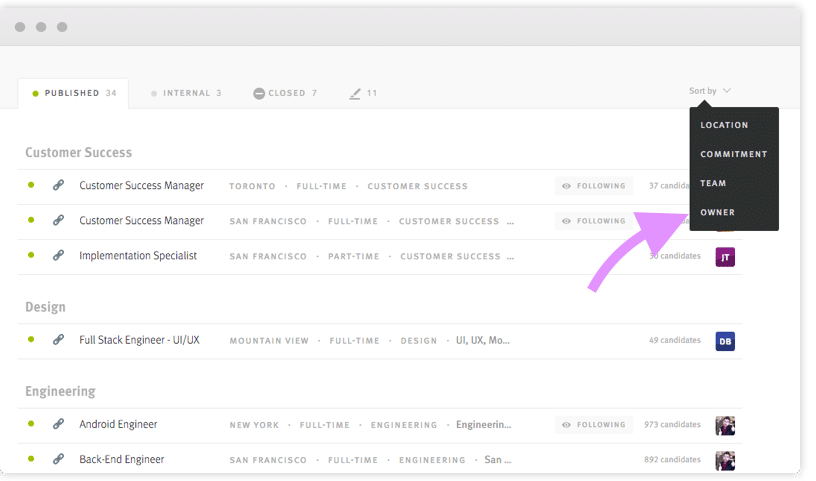 4. Upload secret candidate documents
Not every document about a candidate should be public to your team. Whether it's confidential info about their offer, benefits, salary, or equity, you can now attach documents securely to candidate profiles. You can now make any file on a candidate's profile secret. It will only be visible to the Admins and Super Admins of your account.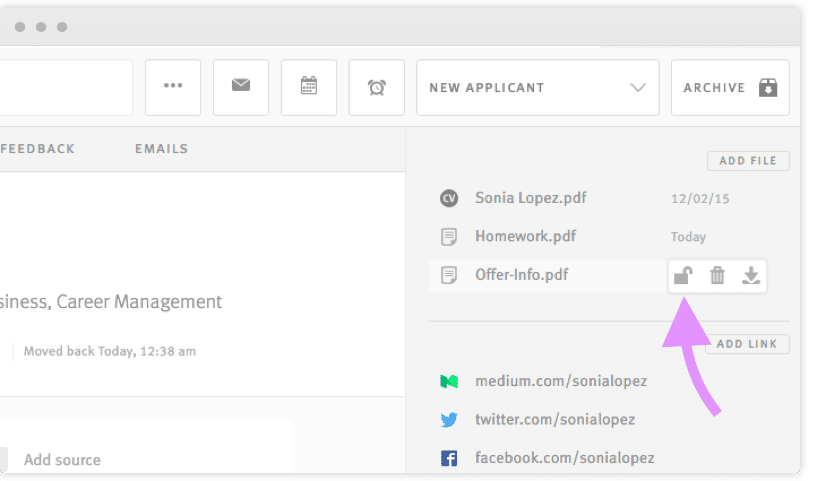 3. Create public links for internal job postings
Got a "secret" or internal job posting that you don't want to post publicly, but you want candidates to actually apply and fill out your full posting and EEO questions? Now you can generate links directly to internal postings. And these postings are hidden from your Lever-hosted jobs site.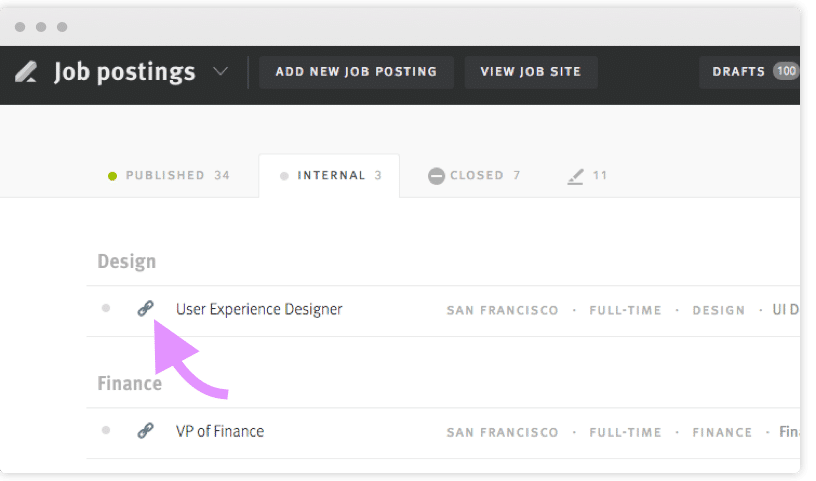 2. Bulk snooze candidates until you're ready to circle back with them
Snooze is one of Lever's most-used and most-loved features. Snoozing candidates in bulk is a huge timesaver. Going on vacation and want to remember to circle back with 10 candidates later this month? Bulk snooze 'em. Just filled a requisition but want to keep candidates warm so that you can hire another one when the job posting re-opens? Bulk snooze to the rescue!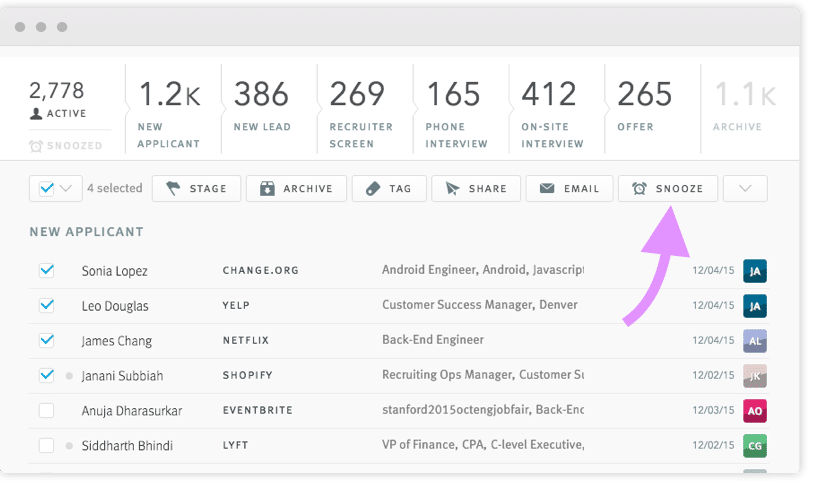 …and the #1 new feature is:
1. Drag and drop interviewers while scheduling
Drag and drop your interviewers from one time slot to the next when scheduling an interview panel. It's a huge timesaver, especially when you're building a complex onsite schedule. Check out this article for further info!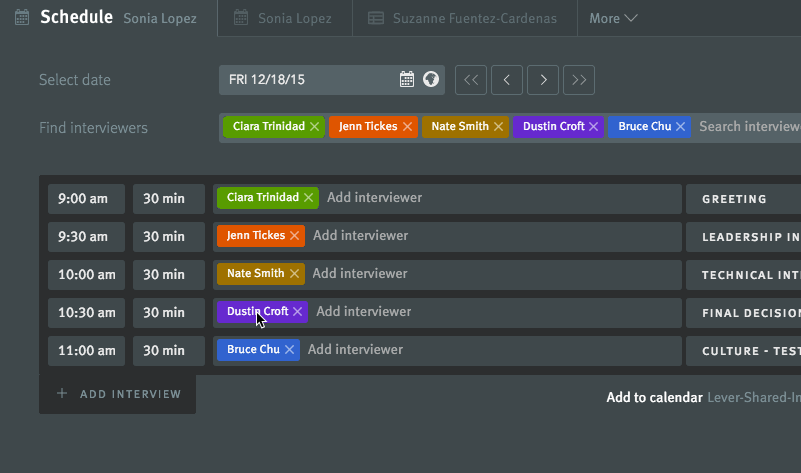 Building workflows that delight our customers isn't something that ends here! Have thoughts to share with our team? Let us know by dropping us a note. Want to participate in a user research session for an upcoming new feature? Give us a shout!